Notice, this article is written by idodeclaire.com. The original post link here
There's no place like home, right? But during the holidays you may find yourself being away from home a lot more often for those work, friend, and family celebrations. It's fun to add a festive element to your outfit with a plaid, festive color, or red shoe. I recently received some red flats from Vivaia and am sharing 6 outfits you can wear this holiday season with red shoes. The best part is these shoes are super comfortable, washable, and even made using recycled ocean plastics. I have several pairs and love to wear them! Use code VIVAIAJ10 for a 10% off discount!
PRINTED PANTS
These pants have the tiniest bit of red in the pattern so adding more red in the outfit really makes it more noticeable.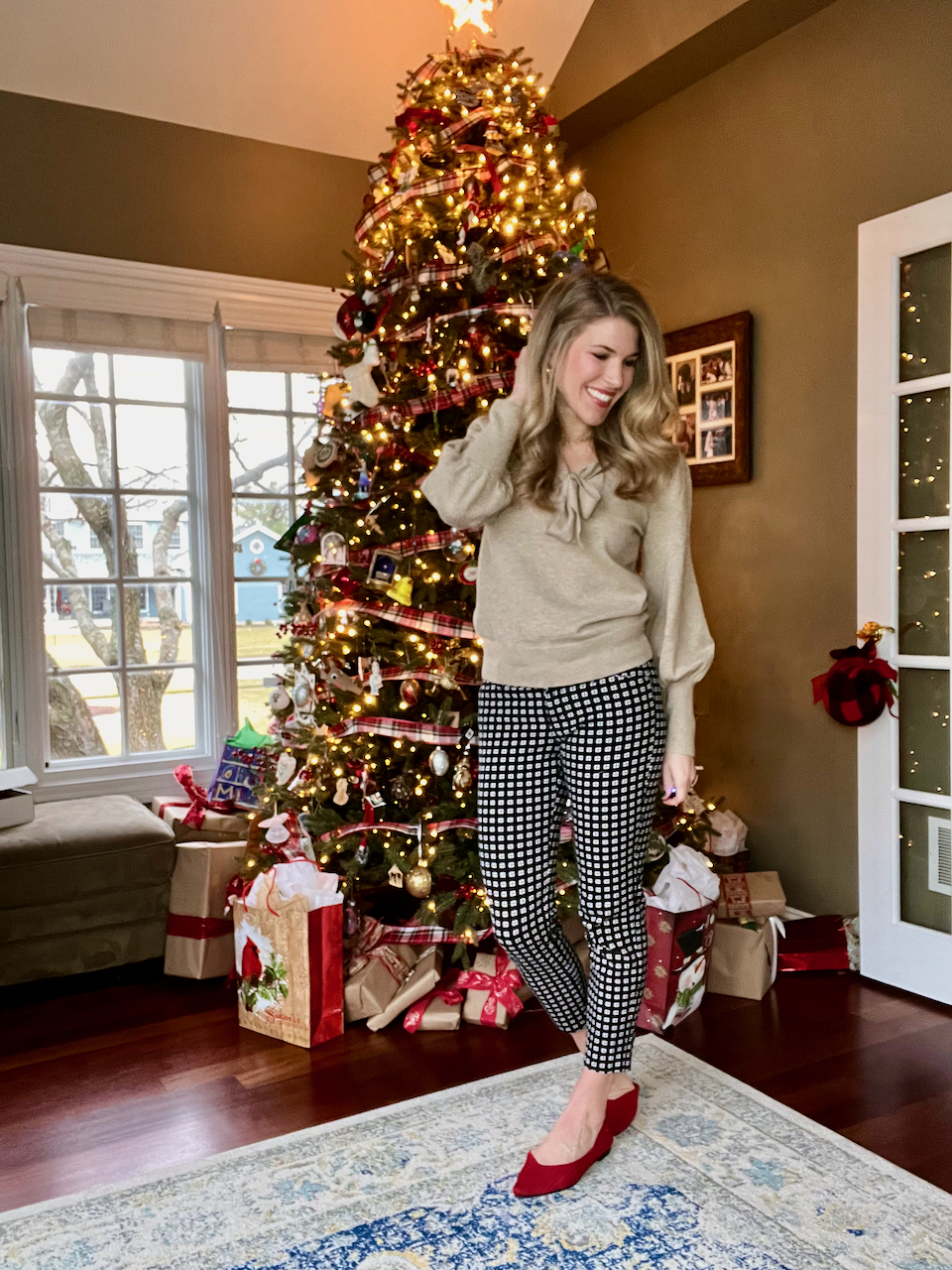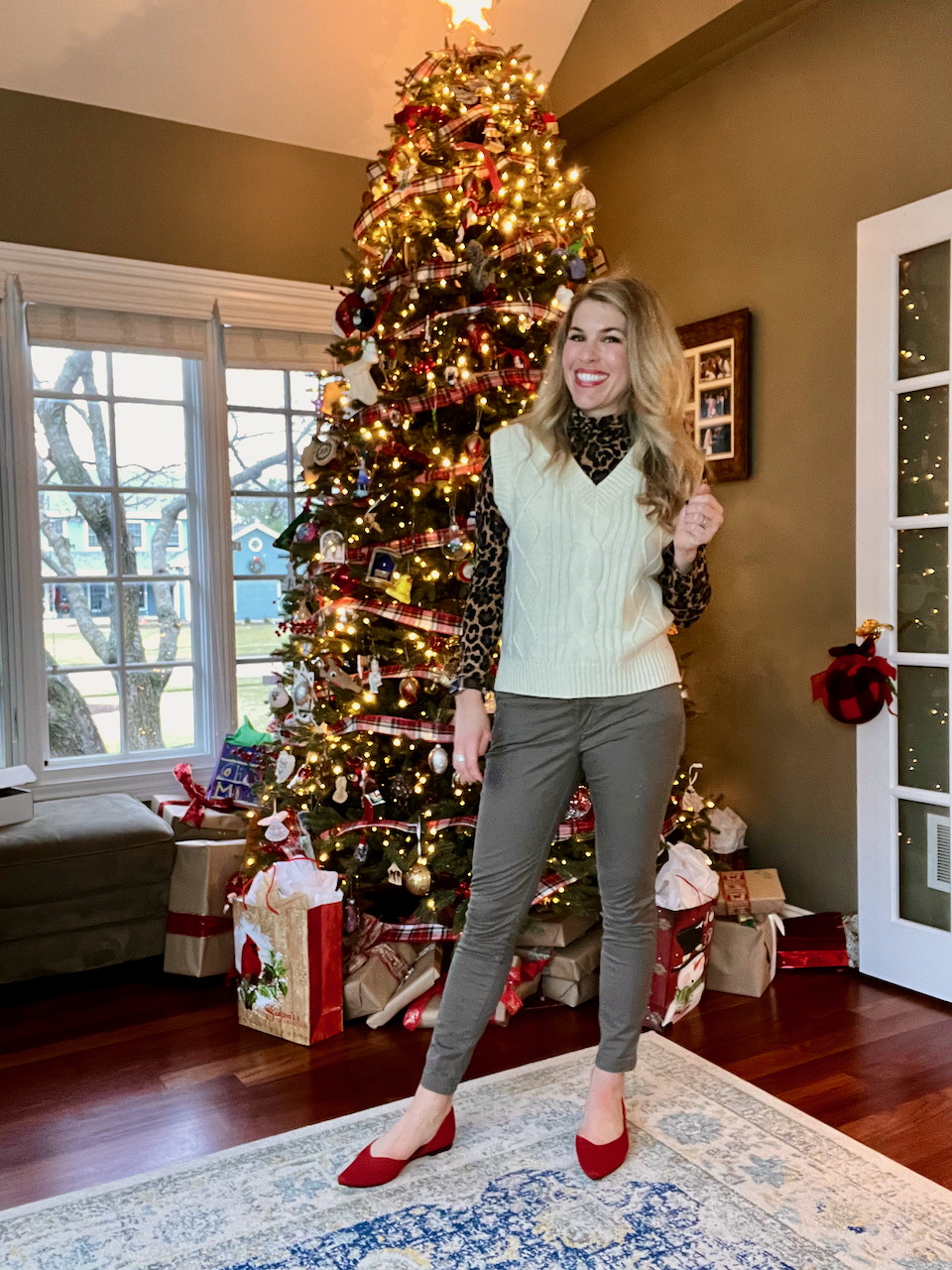 ALL NEUTRAL
An all neutral outfit is far from boring by mixing shades and pattern, but why not make it even better with a red shoe? These bold red flats really pack a punch against the neutral outfit.
SAME COLOR FAMILY
If you add red or a color in a similar shade, they don't need to match perfectly to still look good. I have a burgundy sweater on that still looks good with the red flats. In fact the red shades bookend the outfit making it look cohesive and purposeful.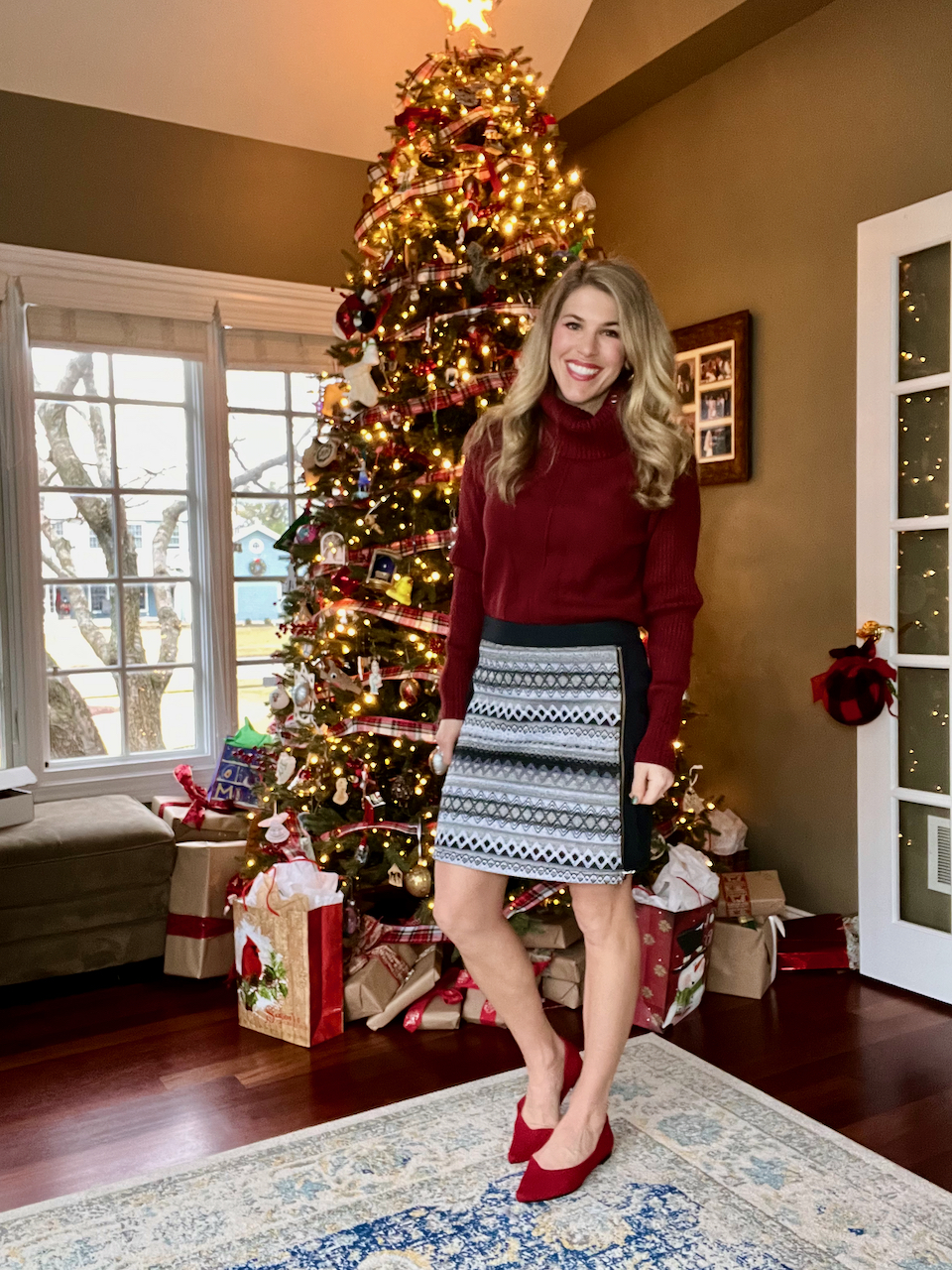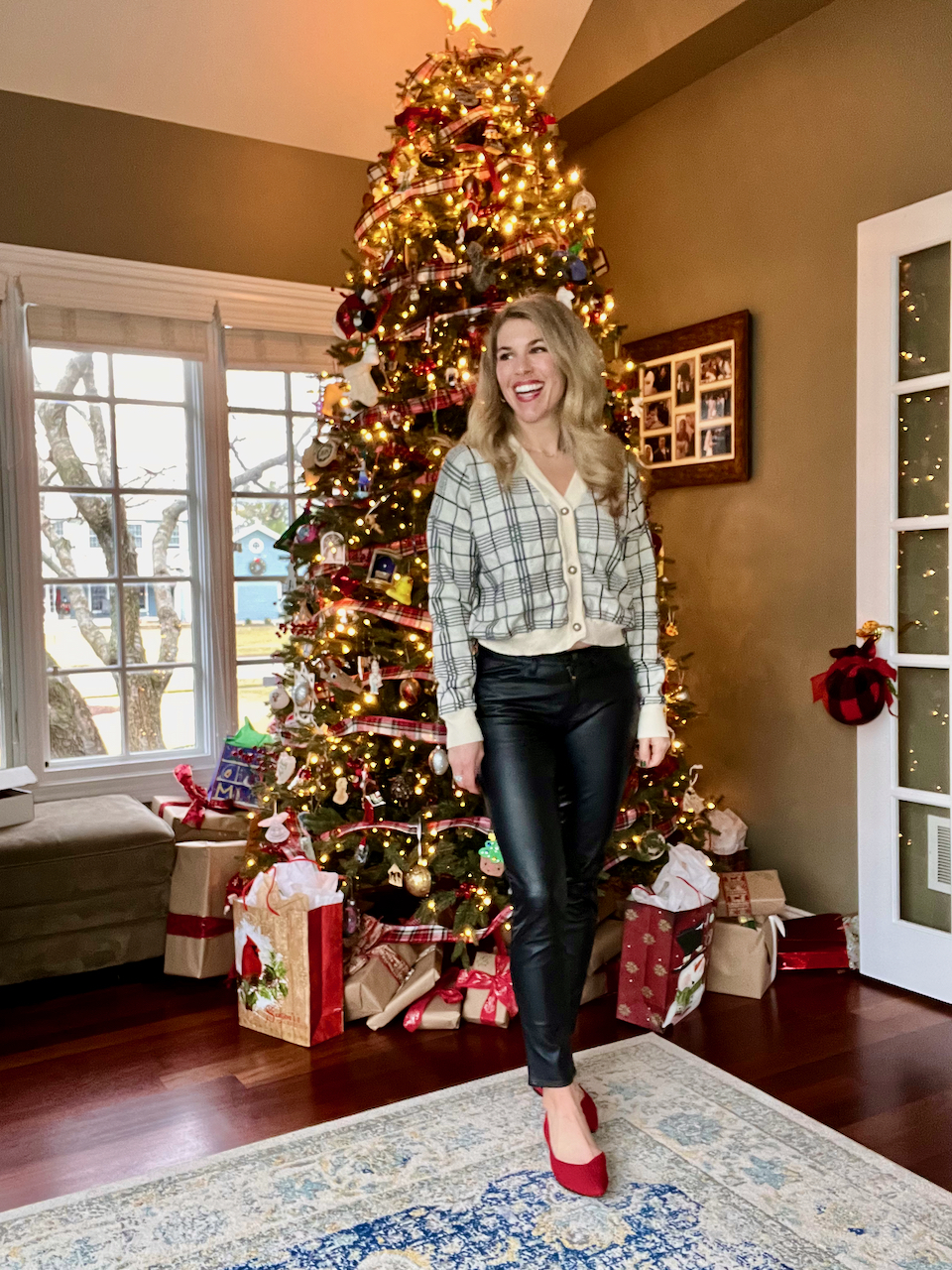 WITH AN EDGE
Leather adds a confident edge to any outfit. It's natural to add the power color red to the outfit as well. It's unexpected addition of bold color that really works well with leather.
NAVY MAYBE?
While navy isn't technically considered a neutral, it still complements and matches a wide range of shades. I like it because it's a softer color than black and people find it to be more flattering for their skin tone. Pairing red with an all navy outfit is unexpected, and the result is eye-catching. It helps to add subtle differences in texture and print like I did with the plaid blazer and velvet skirt.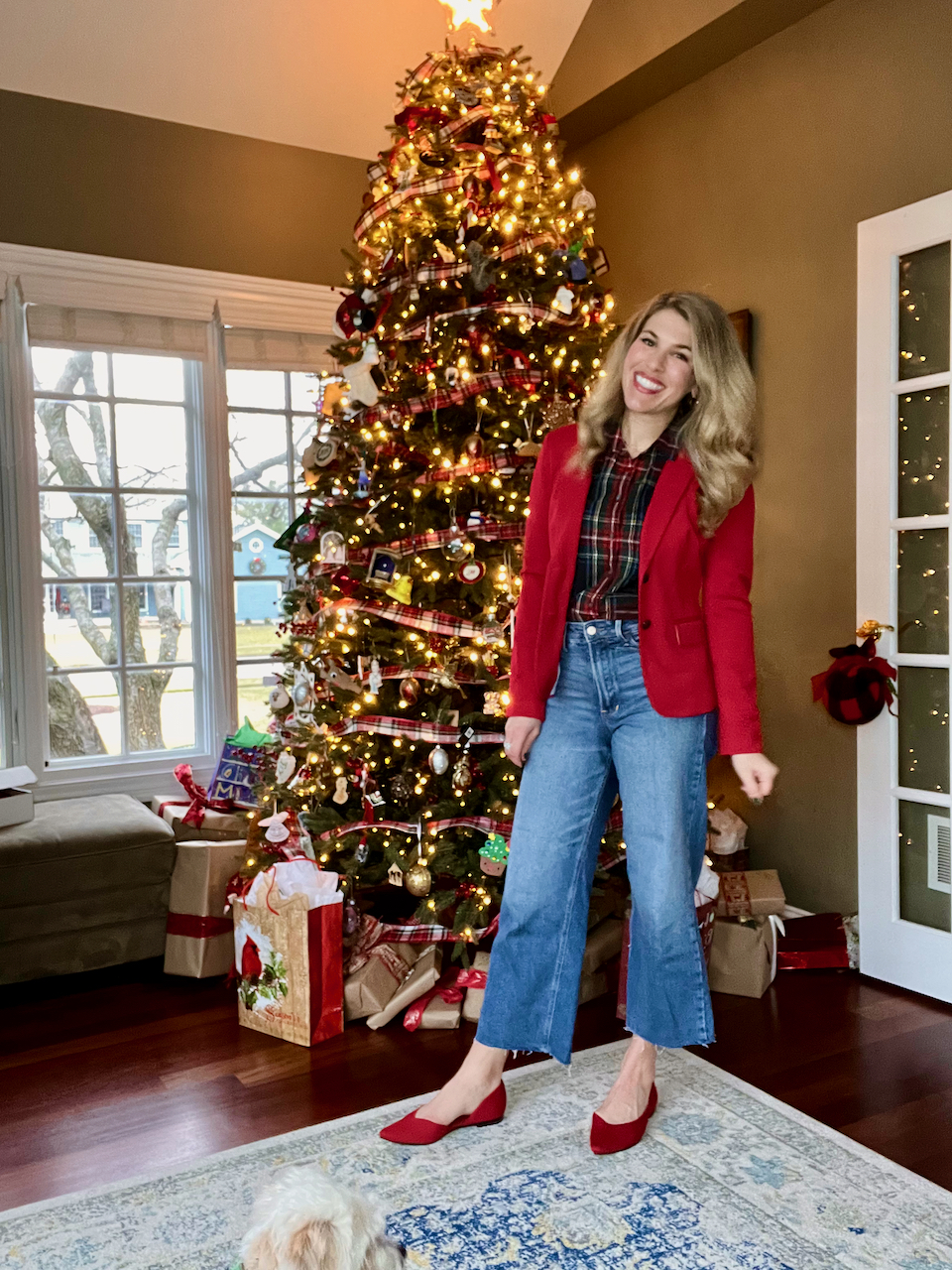 CASUAL CHRISTMAS
I wouldn't be true to myself if I didn't share an outfit with denim as well! Bold shoes really glams up denim and takes an outfit from plain to polished. The matching red blazer certainly helps as well. I like that the plaid and red in the outfit make it festive without going over the top.
So there you have it! I've shared six different outfits with red flats ranging from matchy-matchy red to complementary chic. From casual to workwear to glam. Which are your favorites?