Being Creative in Every Moment
MelinaMoonstone Career: Photographer, Vegan Recipe Developer, Author, Content Creator
Country: Germany
Instagram: @melinamoonstone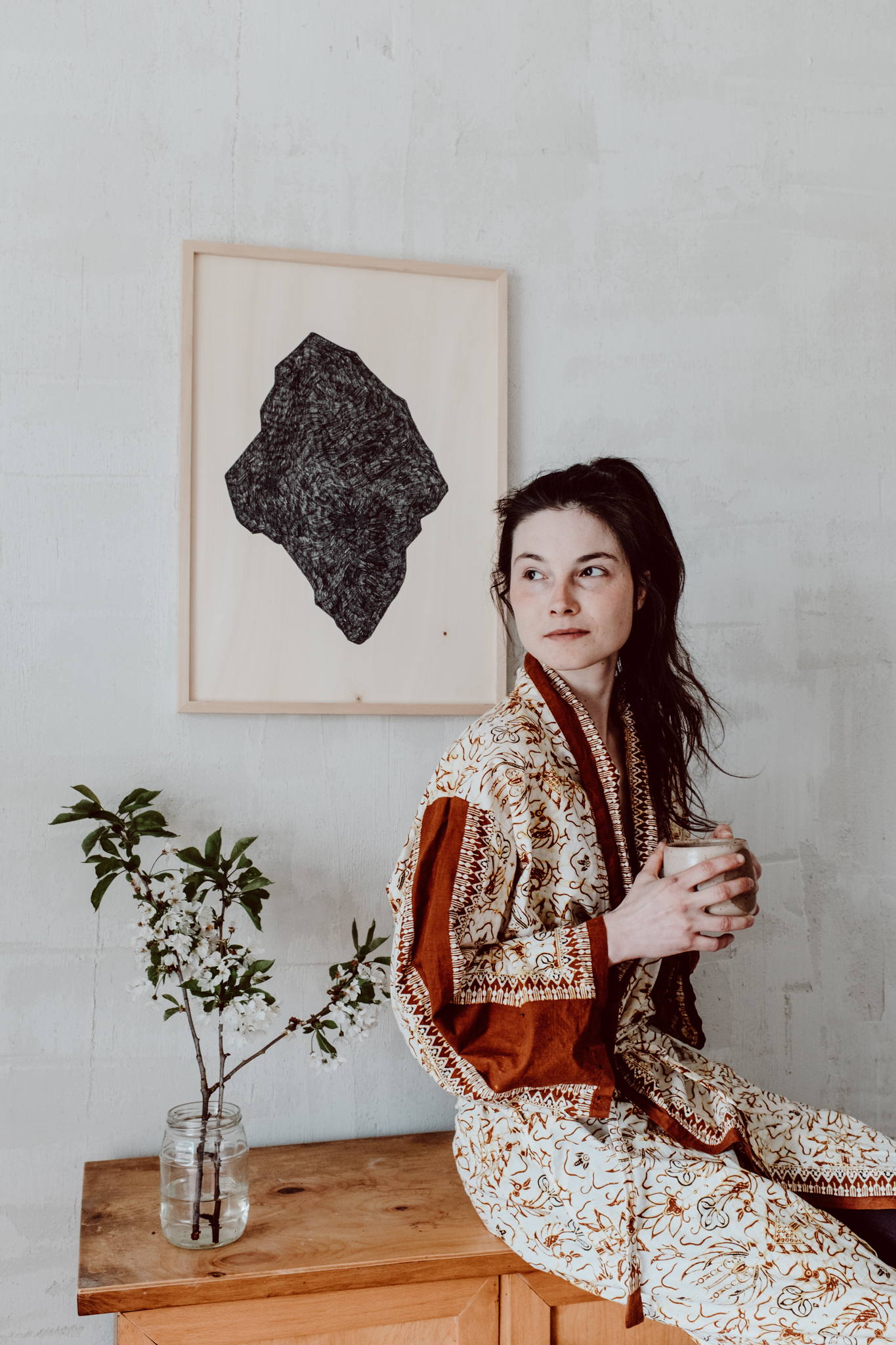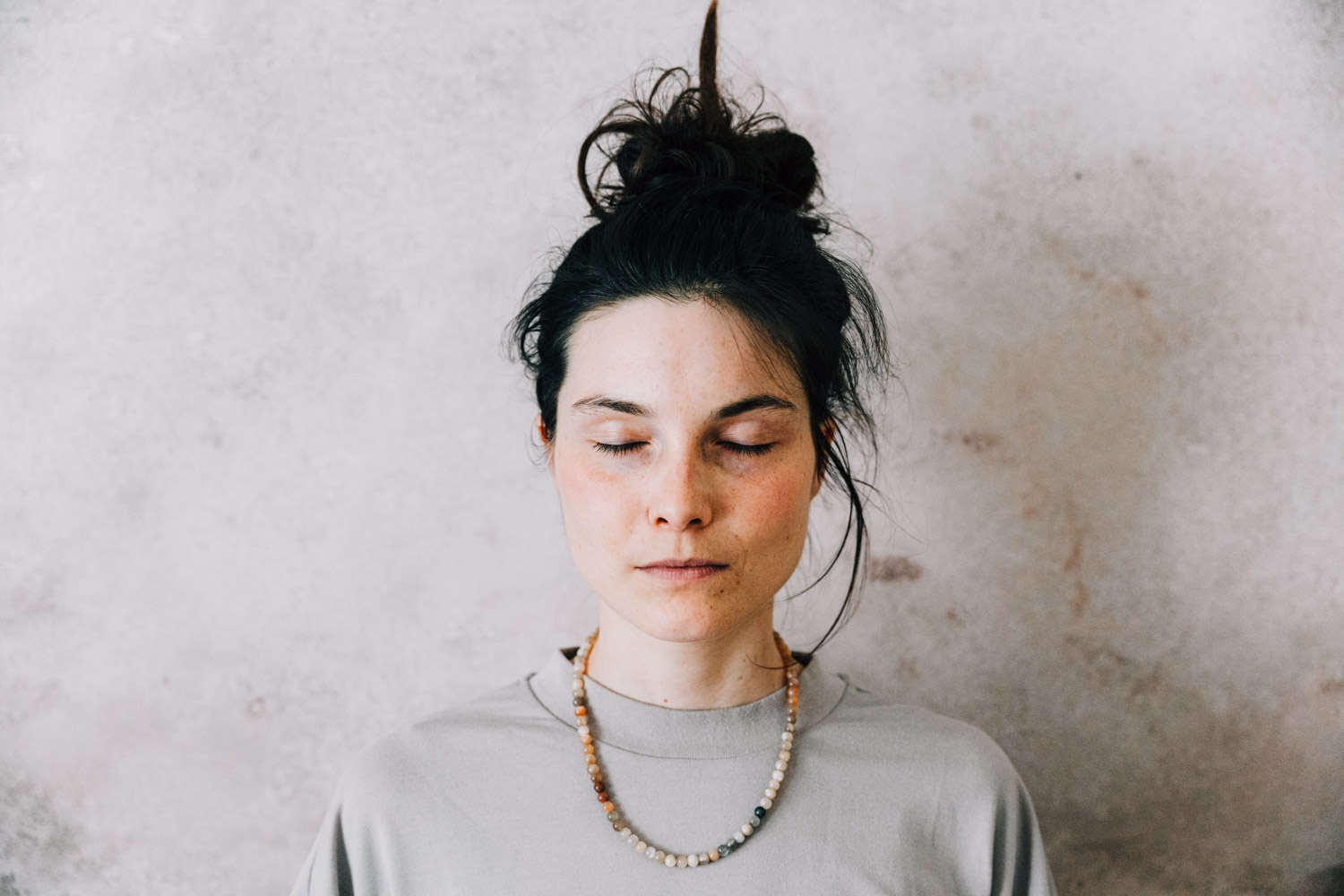 About Me
I studied philosophy, did my yoga teacher training in an ashram in South India and travelled a lot to get an impression of different perspectives on life. In the meantime, I live together with my partner in the countryside at the edge of the forest on my family's farm in my grandfather's old chicken coop, which we renovated ourselves.

I am 31 years old and live a minimalist, vegan and sustainable lifestyle. Responsibility for my thoughts and actions as well as compassion and empathy with all beings are the guiding principles by which I live.
#veganlifestyle
I have lived vegan since I was 18. Before that, I was a vegetarian for three years for the classic reason of animal welfare. As a child I grew up with animals and I never understood the difference between our horses, dogs and cats and the so-called farm animals that are allowed to be eaten. Gradually, various other reasons have been added, such as the environment, world hunger, the welfare of all beings and scarcity of resources. The step from vegetarian to vegan is a necessary one, if one takes the reasons seriously and is consistent. For me, there is no alternative to the vegan lifestyle.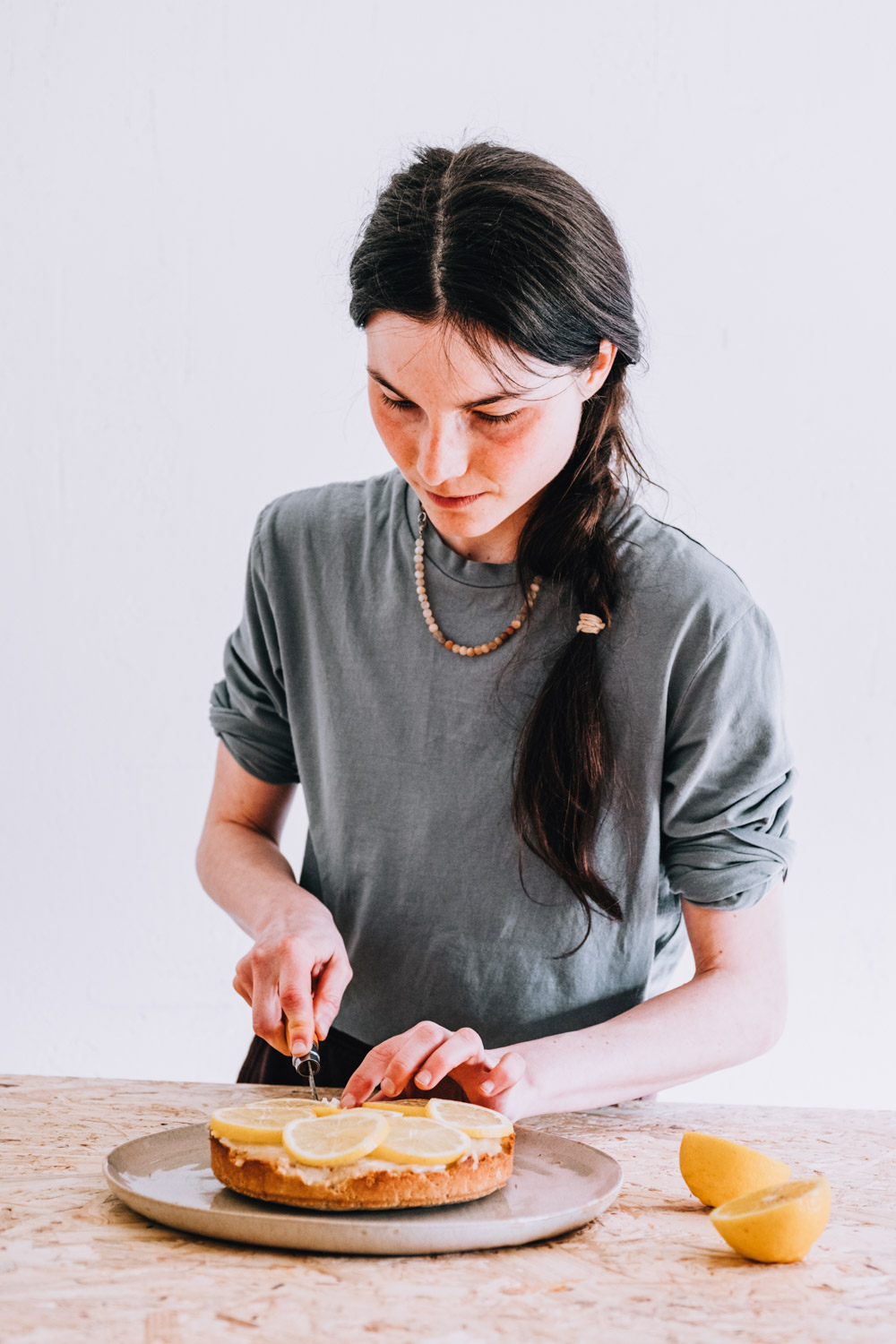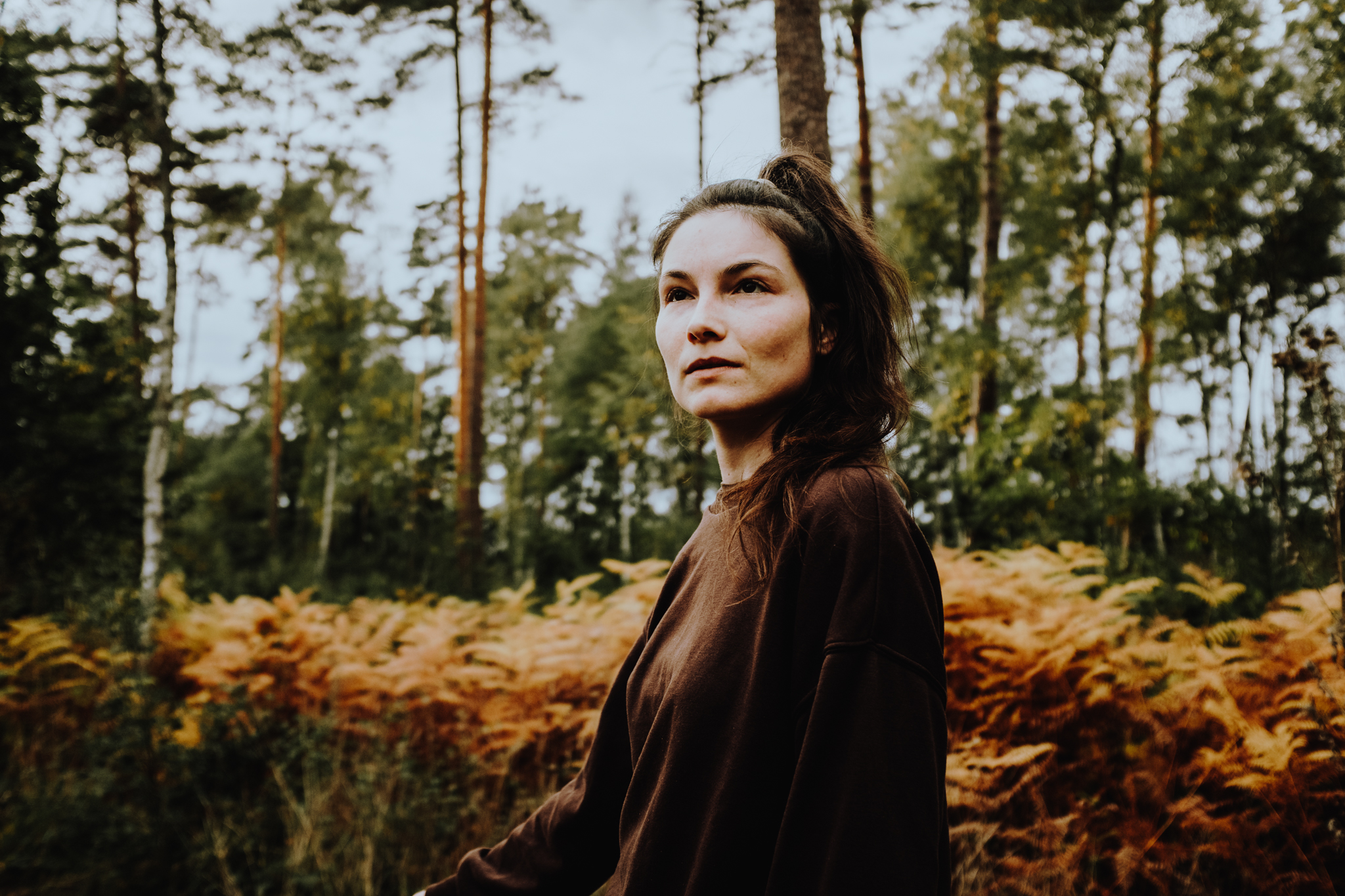 #consciouscreation
I am a photographer, writer as well as a recipe developer for vegan & whole food delicacies.
Being creative in every moment, in every context, is my ideal. Among other things, in creating nourishing, inspiring recipes for the palate and the eye, as well as composing aesthetic photography. Creativity is a wonderful opportunity to continuously develop one's being and share it with others.

"The happiness of your life depends on the nature of your thoughts." – Marcus Aurelius

A conscious vegan lifestyle is a direct expression of love & responsibility for all sentient beings – yourself included. Vitality, strength of mind & compassion are practiced, internalised & carried into the world every single day.

"Act only according to that maxim by which you can at the same time will that it become a general law." – Immanuel Kant
#responsibilty
My philosophy of life is that of responsibility -responsibility in two senses. Firstly, that I am completely responsible for everything that happens to me in my life – what I experience, who I meet, what successes and failures I have. In the sense in which karma is understood in Vedanta. (For those interested in Vedanta, I recommend reading Vivekananda, Sadhguru or the Bhagavad Gita). The second is included in the first. Re-sponsibility – it is open to me how to react to everything I experience. I can react either positively or negatively, it is entirely up to me.

My day is not divided into work and leisure, but integrally interwoven. I work at home in the environment I have created by myself. My partner also works from home and our dog Yasuko is always with us. In the morning I go jogging with Yasuko, practise yoga and start my day's work with a cup of freshly ground and freshly brewed coffee. Developing recipes, baking, photography, social media – anything that comes up. In the afternoon, we all go for a long walk in the woods together, cook and read by the fire. In the evening, the internet and all devices are switched off.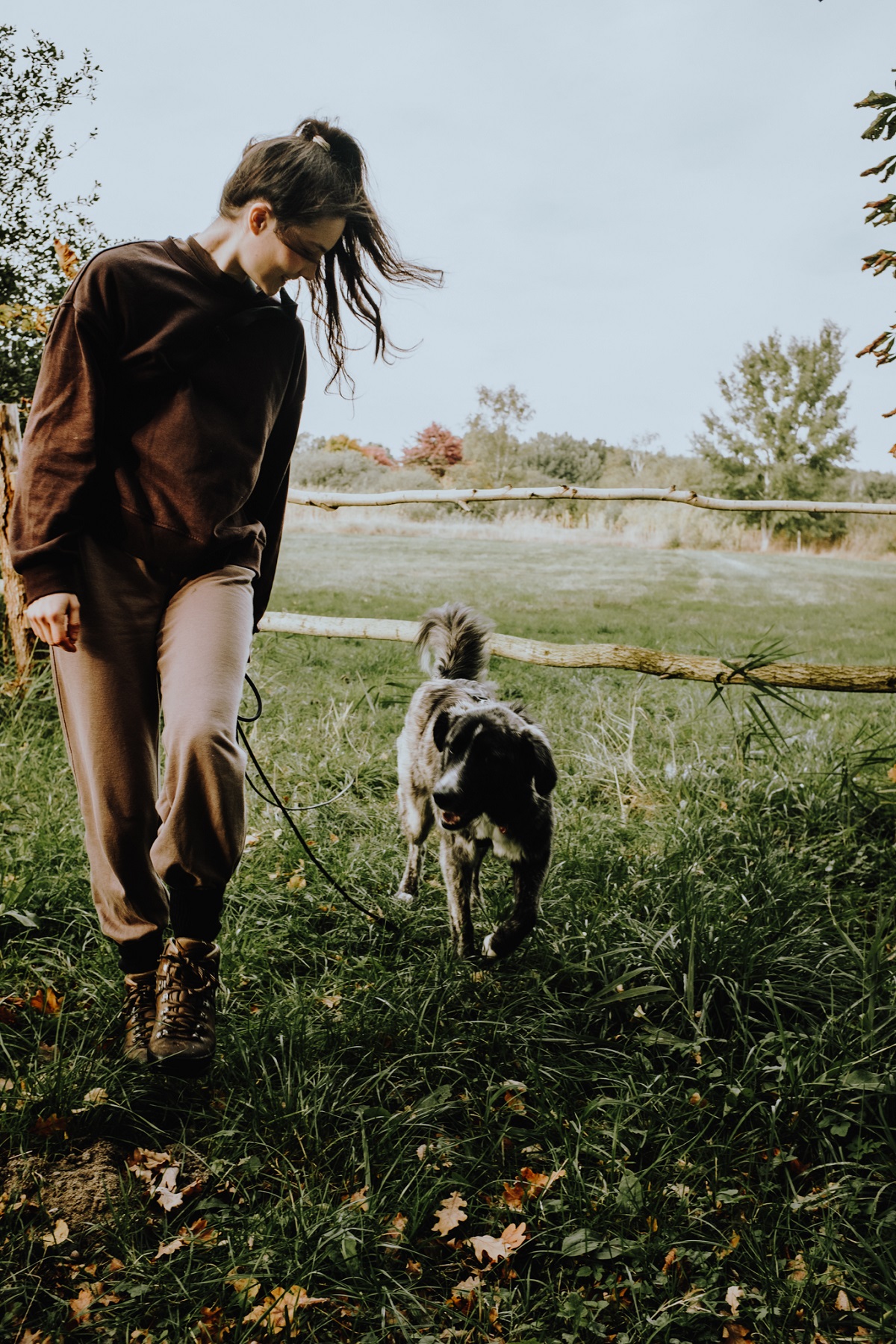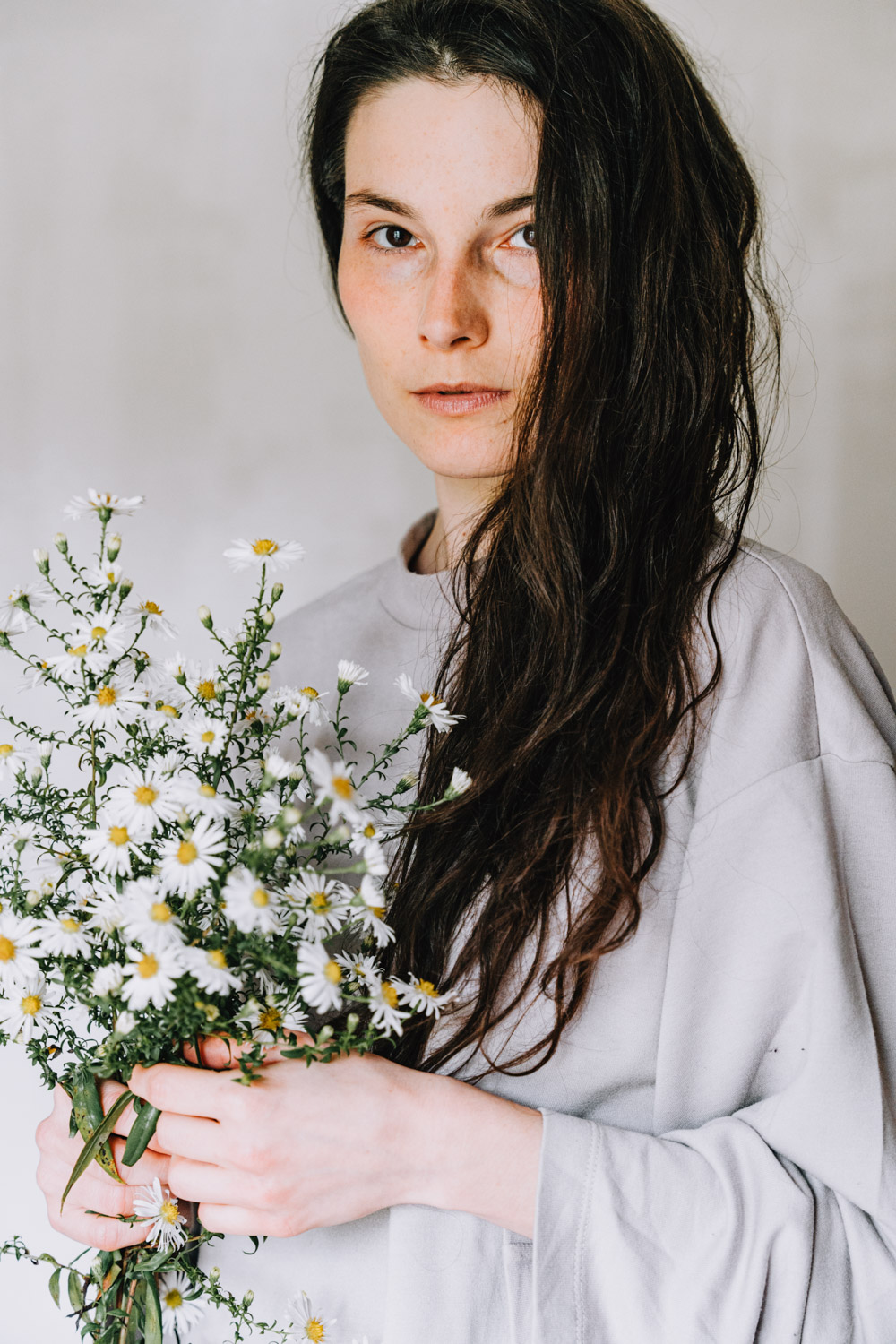 A sustainable lifestyle is the only lifestyle that makes sense to me. I would also describe it more as a sustainable mindset. Lifestyle is often associated with something that is fashionable at the moment. Thinking and acting sustainably should be something we take for granted, something we don't even have to think about or be proud of. Sustainability should be inherent in us, so there is no alternative to a sustainable lifestyle.
What I would like to share with other people is that everyone is a wonderful, powerful being – powerful in the sense of empowered. Empowered to create and achieve anything you set your mind to.

One experience I have made is that one should talk less about one's plans and intentions, but instead act and take action.
Christmas Cookies prepared by Melina
Boot Cookies
Cookies:
– Cream together the vegan butter(125 g), almond butter(25 g), almond milk(4 tbsp), vanilla extract(1 tsp) and cane sugar(80 g).
– Add the spelt flour(340 g), baking powder(1/4 TL) and salt(1 pinch) and mix to a homogeneous dough.
– Preheat the oven to 180°C top/bottom heat and line a baking tray with baking paper.
– Roll out the dough on a floured work surface and cut out boots.
– Bake the boot cookies for approx. 8 – 10 minutes. Leave to cool completely.

Lemon Glaze:
– Whisk together the icing sugar and lemon juice(1 tbsp). The texture should be just right. If necessary.
– Just add a little more icing sugar or lemon juice.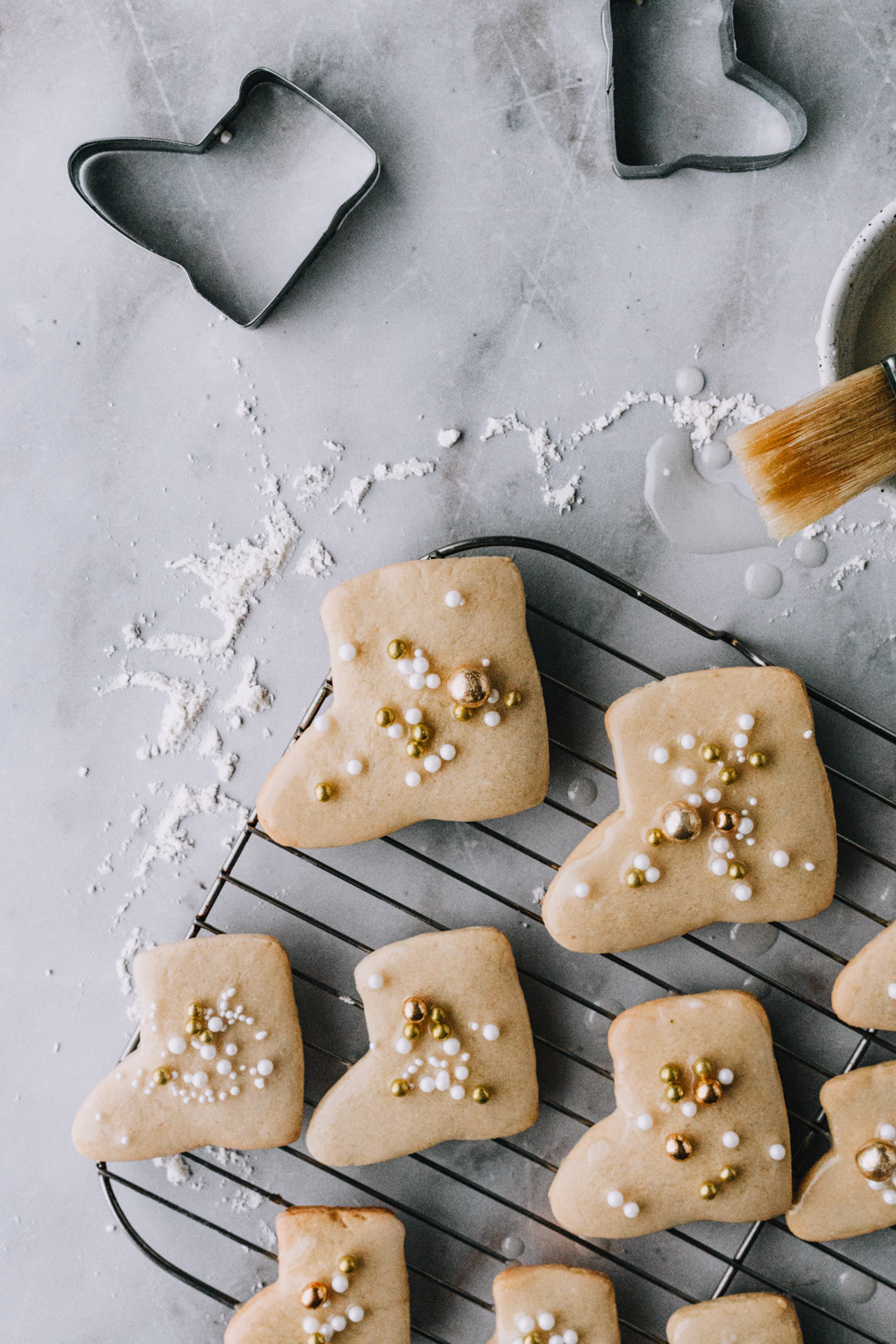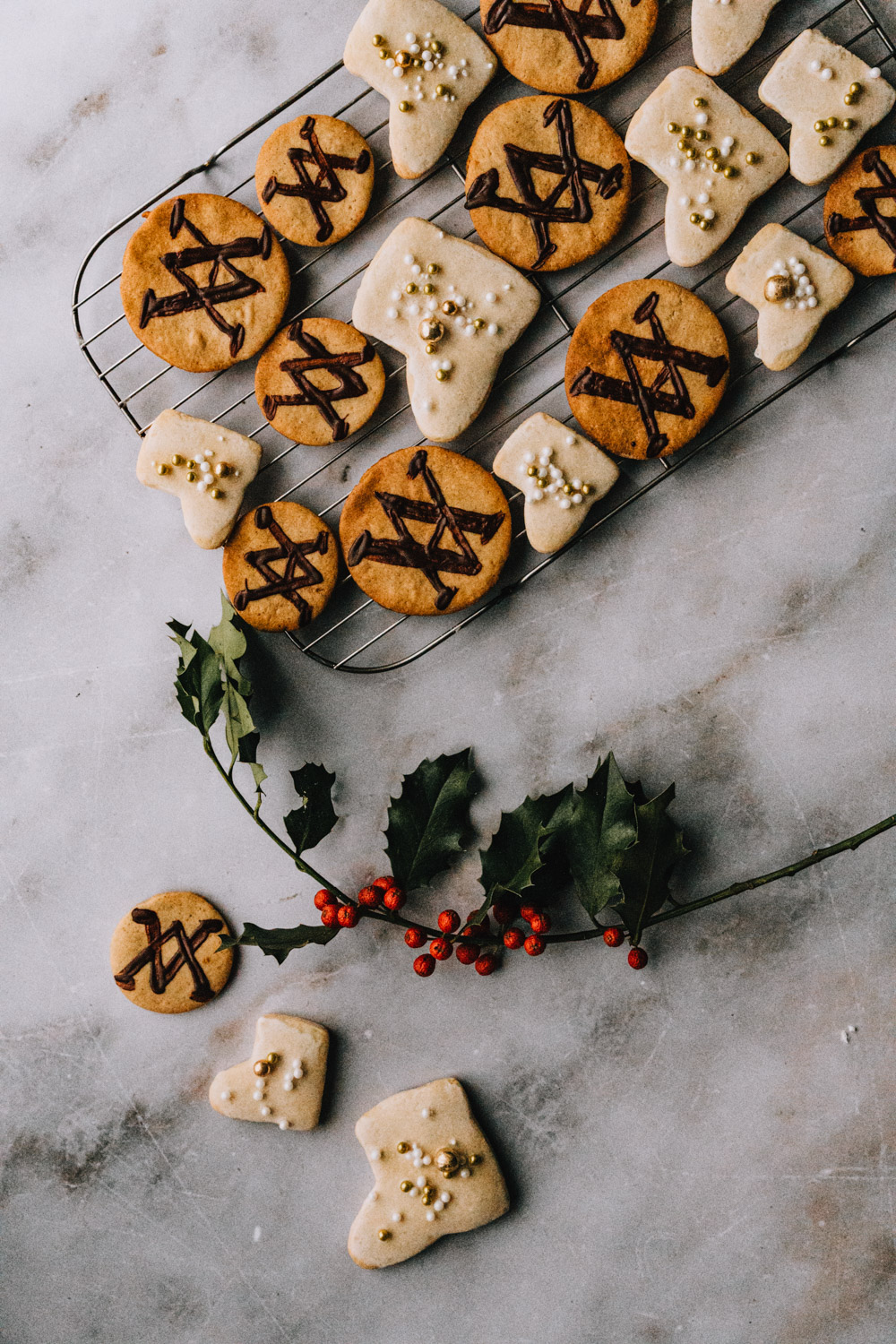 Speculoos with VIVAIA Logo
Preparation:
– Mix together the spelt flour(200 g), whole cane sugar(70 g), spices(2 tbsp), Tonka(1/4 tsp) and salt(1 pinch).
– Add room-temperature vegan butter(100 g) and almond milk(30 ml) and knead into a homogeneous dough.
– The dough should not be crumbly. Cover and leave to rest in the fridge for 30 minutes.
– Preheat the oven to 175°C and line a baking tray with baking paper.
– Dust the work surface with spelt flour, roll the dough and cut out round biscuits.
– Bake the speculoos for approx. 10 – 12 minutes.
– Melt the dark chocolate(50 g) over a hot water bath and add 1/2 tsp coconut oil(1/2 tsp). Draw the VIVAIA logo on the cooled cookies with a fine brush.

*Spekulatius spice mix (cinnamon, cloves, cardamom, allspice, coriander, nutmeg)
*More Recipes
1. Which style of shoes will you pick while you are working? Why?
For work and otherwise, I would always choose comfortable, flat but still beautiful and aesthetic shoes. Shoes that I feel comfortable in, that I can move freely in and that I can put on and take off quickly to be flexible. (Sometimes I have to step on a table, for example).
2. Which VIVAIA shoes will you pick for your Christmas? Why?
My favourite shoes this winter are the Courtney and Riley models. Courtney is cosy and warm and perfect for a walk in the woods as well as in the city. Riley is a little more elegant. I love that they are both water-repellent.
3. What factors do you consider the most when purchasing shoes and why?
The first thing I think about is whether I need new shoes at all, and if so, for what purpose. I like shoes that are practical and beautiful at the same time, that I can wear for any occasion. Whether in the forest, at work or for standing out. It is also important that they match my complete wardrobe as much as possible. Of course, I only buy vegan, ecologically correct and fairly produced shoes.
4. How's your understanding of fashion and eco-fashion?
Eco-fashion is the only fashion that comes into question for me. I choose my clothes and shoes carefully so that they always match – both in terms of colour and materials. I don't need a huge wardrobe, just a few exquisite, long-lasting pieces. For me, clothes are an extension of my skin – they have to fit me and I have to become familiar with them.
5. What does a nice pair of shoes mean to you?
A lot! Good footwear is essential for my well-being. Whether hiking in the mountains, working or any other situation – I have to be able to rely on my shoes. That's why I take good care of them and wear them for years. I still wear the winter shoes my dad bought me when I was 16, and they've only been to the cobbler twice.
6. Where have you been by wearing VIVAIA? How was it? Anything particular feels from our shoes? Just share your feelings with us. What's the biggest difference compared to other shoes?
I love my boots from VIVAIA – Courtney and Riley – very much. They are comfortable, sturdy and chic. They both have wonderful earthy colours and are comfortable to the touch. I wear Courtney especially on cold days when walking in the forest or shopping at the market. Riley I like to wear with dresses, sometimes at home working when it's a bit cooler and definitely I will wear them on 24 December for the family feast.