Notice, this article is written by sustainablestylewithinge.com. The original post link https://www.sustainablestylewithinge.com/post/product-review-vivaia
Since I made the decision to make my wardrobe more sustainable a lot has changed. I now own less items and see my wardrobe as an exclusive place. Only the items that completely fit my style, colour pallet and sustainability values deserve a place.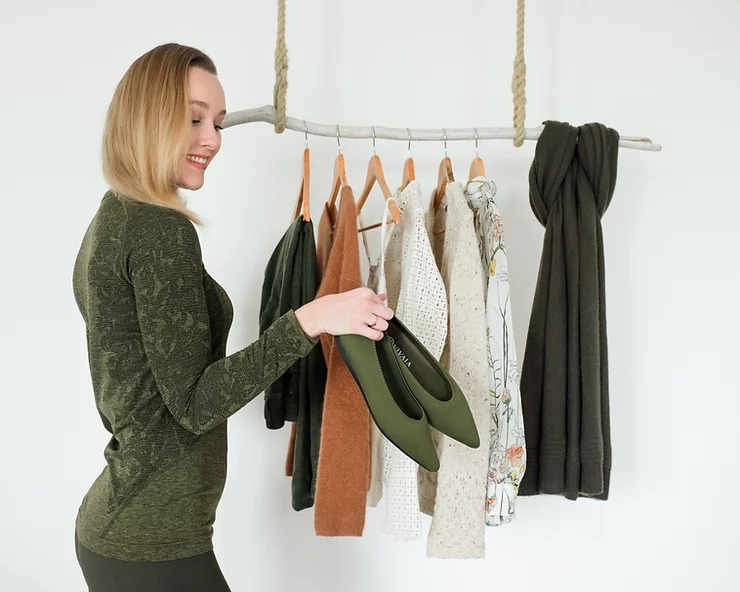 Finding an item to replace something that I've worn and loved for years can be challenging sometimes and it takes some research. My best tip: find items that you can directly see working with the items you already own. If you get excited and start building outfits in your head, then you're on the right track. For me, these shoes VIVAIA sent me did just that.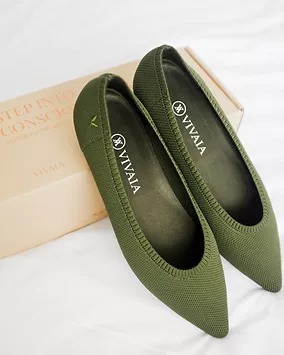 In my opinion this brand has just got it right. They managed to create very stylish footwear (it makes every outfit look just that little bit smarter) whilst making you so comfortable that you don't even want to take these shoes off when you get home. They look smart, but really feel like slippers. They also created a solution for some single use plastic that would otherwise have ended up in landfill. Every pair of shoes contains 6 recycled plastic bottles. My favourite feature is that the shoes are designed to be machine washable. Really? Yes really! So, having to get rid of shoes because they get smelly over time is no longer a thing. Or maybe that is just me? Maybe too much information, but I like to keep it real with you.
For my future product reviews, I will go in depth on 4 sustainability related topics: Materials, Supply Chain, Environmental Impact and Quality & Durability.
Materials
I already touched on this in my introduction, but I'm just going to say it again as I think this is such a wonderful innovation. The knitted surface material of these shoes (called Tech Knit) is made from plastic bottles! Who knew that plastic bottles could be so stylish, right? The inner and outer soles are both naturally sourced which therefore meets their sustainability mission perfectly.
Supply Chain
When it comes to buying products, it is very important to me that everyone involved in the process of creating what I wear are treated fairly and working in a safe environment.
To ensure this VIVAIA did several on-site visits to ensure all standards were assessed and met. Their factory is constantly improving on working conditions and benefits for their workers and continues to reduce its environmental impact. This continued search for improvement says a lot about a company, I think. It means that even though, standards are already met, they are making an effort to continue to find new innovations.
Environmental Impact
Another great thing about the Tech Knit fabric used for these shoes is that minimum waste is produced in the production process.
Next to being environmental about the shoes the company has also thought about their packaging and ensures that 90% of their cardboard boxed comes from recycled material. Which you can then of course, recycle again.
Quality and Durability
When choosing new shoes for your sustainable wardrobe it is important to be sure you will wear them for many years to come. The fact that these shoes are machine washable can massively increase the lifespan of this item. You don't have to be afraid they might get dirty either, which means you can live your life to the fullest in these comfortable flats.
The natural materials used for the soles ensure a very bouncy comfortable feeling that shape to your foot. Perfect for long walks through the park or exploring a city on a holiday.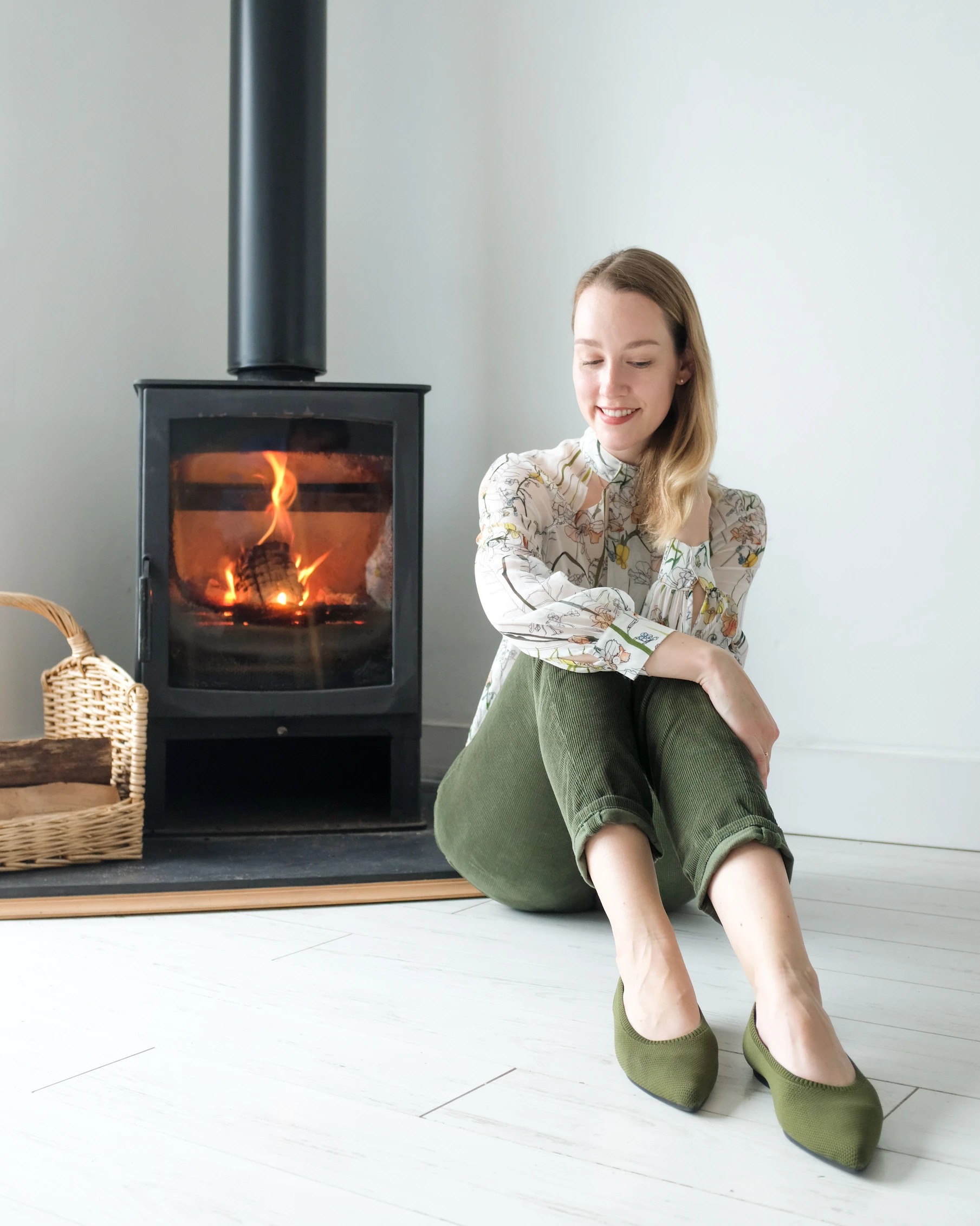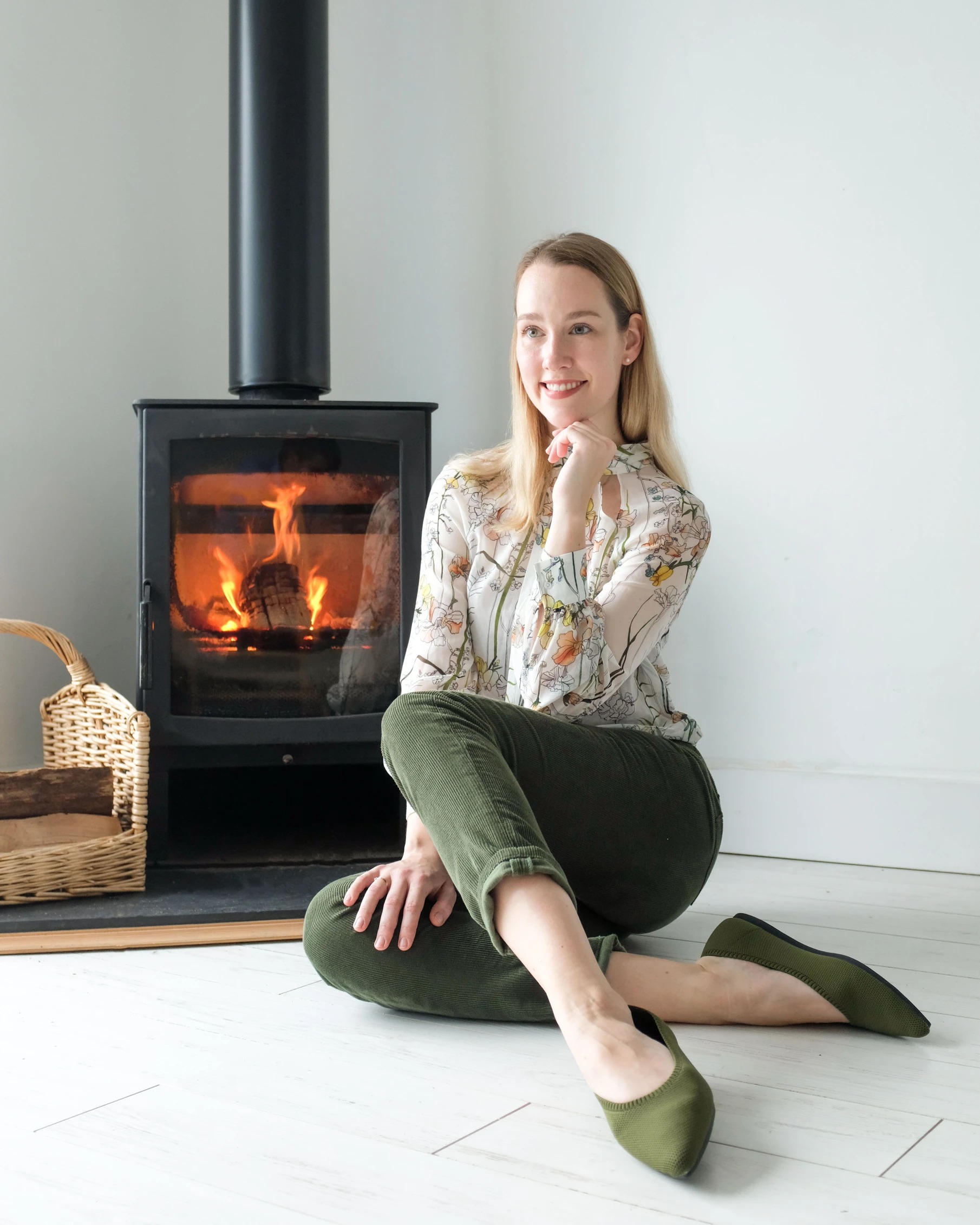 Did you already know VIVAIA? Or is this brand new to you? Please let me know in the comments below.
Yours in sustainability,
Inge