Notice, this article is written by kristatheexplorer.com. The original post link https://www.kristatheexplorer.com/post/vivaia-shoes-review-aria-5-kama-sneakers
It goes without saying that shoes are an essential part of everyday life. Sometimes though, it's very difficult to find a shoe that's comfortable enough to wear for a long period of time. Last year I was lucky enough to stumble upon VIVAIA shoes while I was on the hunt for comfortable, eco-friendly shoes – and I haven't looked back. VIVAIA has all types of women's footwear styles to choose from, and every season you can expect either new lines or popular shoes that have been upgraded. There are a lot of shoes and boots on VIVAIA's website, so you really can't go wrong.
Before diving into my VIVAIA shoes review, I wanted to point out that what I find comfortable may not be comfortable for everyone, and it's important to do your research before buying them. VIVAIA does a very good job of outlining what all of the materials in the shoes are, and this includes whether people may have allergies to them. Not all shoes fit the same, even though they may be made with the same products, so please double check the fitting and your own shoe size beforehand. Here is my VIVAIA Aria 5 and Kama Sneakers review – enjoy!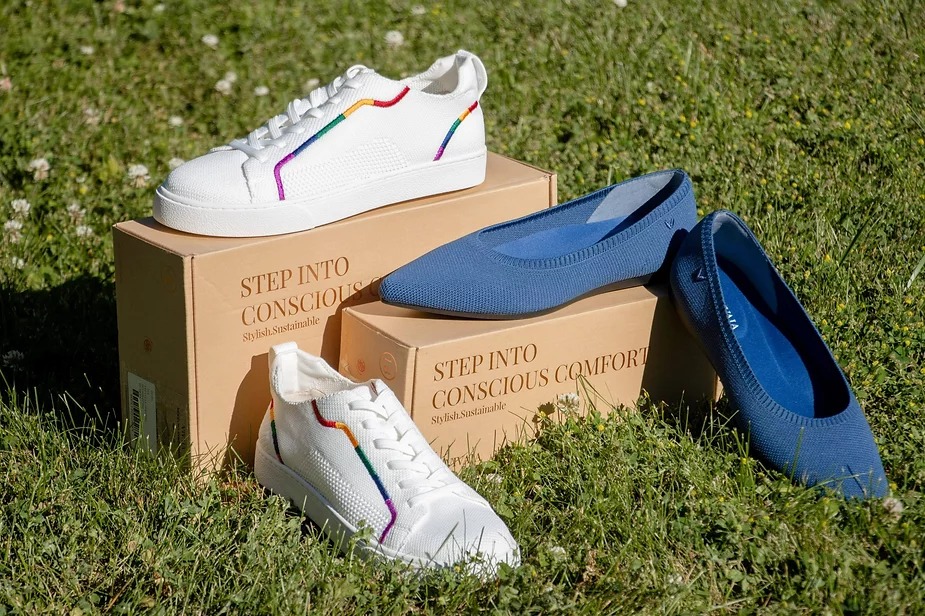 Who is VIVAIA?
VIVAIA is an online women's footwear brand who pride themselves on having hand-crafted and eco-friendly products. They're known for producing footwear that's machine washable, minimalistic yet stylish in design, and made from recycled bottles and other materials.
Where are VIVAIA's shoes produced?
VIVAIA's warehouse is based in Dongguan, China. Their products are shipped directly from the factory rather than being stored in a warehouse, in an attempt to limit their CO2 footprint.
What products does VIVAIA sell?
VIVAIA is one of the biggest fashion brands out there when it comes to eco-friendly and sustainable footwear. They boast a wide selection of women's footwear such as flats, heels, boots, sneakers, and loafers. You're sure to find at least one pair of shoes on their website that appeals to you.
Do VIVAIA shoes run true to size?
In my experience, VIVAIA's shoes run a little larger than normal. This can be rectified by either adding an insole or heel cushion to the shoe, or a better option would be to order half a size less than you normally would. The recycled materials used in their shoes means that they're quite stretchy and very comfortable to wear, so even if they're a little tight they'll most likely stretch as you wear them.
Is VIVAIA a sustainable shoe brand?
Yes! VIVAIA is one of the top sustainable women's footwear brands globally. They use sustainable and recycled products in all of their shoes, as well as techniques that create zero-waste. The plastic bottles that they use are carefully selected from suppliers that process discarded plastics from the ocean. All parts of their shoes, from the heels to the insoles, vegan leather, and rubber are all sustainably sourced. Even the boxes are made from 100% recycled cardboard.
VIVAIA Aria 5 Review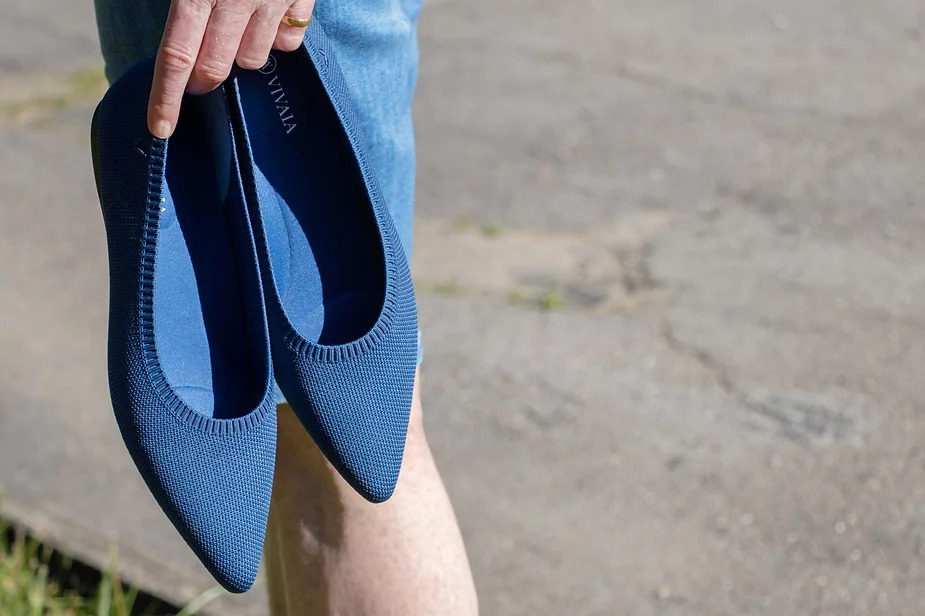 VIVAIA are always coming out with new designs and styles, and this summer is no different. There aren't many Aria 5 reviews out there yet, probably because the line is so new. The Aria 5 pointed toe ballet flats are designed to feel as comfortable as a sneaker, with the look of a classic flat that can be worn with a casual summer outfit or as part of a fancier ensemble. Either way, they look and feel fantastic!

What I personally love about the Aria 5 is that even though they have a pointed toe, your toes aren't pinched together when wearing them. Like all VIVAIA shoes, the Aria 5 has a wider toe box with an inward adjustment thanks to the stretchiness of the recycled materials used to make the shoes. The elasticity paired with the added arch support and very comfortable heel cushioning means that you can wear these VIVAIA washable shoes all day. Even walking around old towns and exploring new places.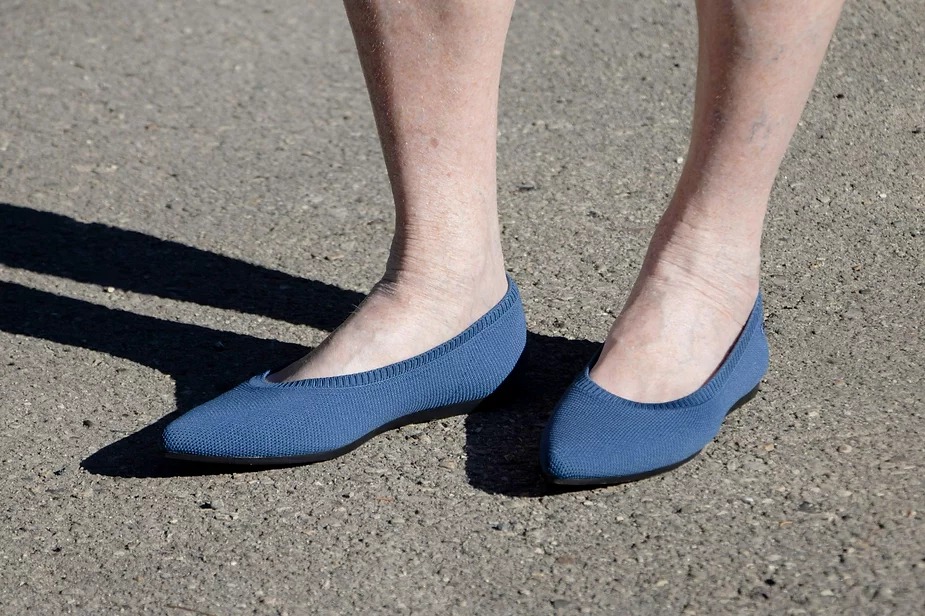 The Aria 5 comes in a variety of different colours, and a couple of different material choices as well. I chose the classic denim blue but it was a very tough choice. The new hemp line looks absolutely stunning as well, so I might have to order another pair in the near future. The Aria 5 shoes from VIVAIA range from $97.00 to $139.00 depending on which material you prefer, and really are the perfect shoe for any woman – even those of you, like me, who have a wider foot and struggle to find shoes that are comfortable.
VIVAIA Kama Lace-Up Sneakers Review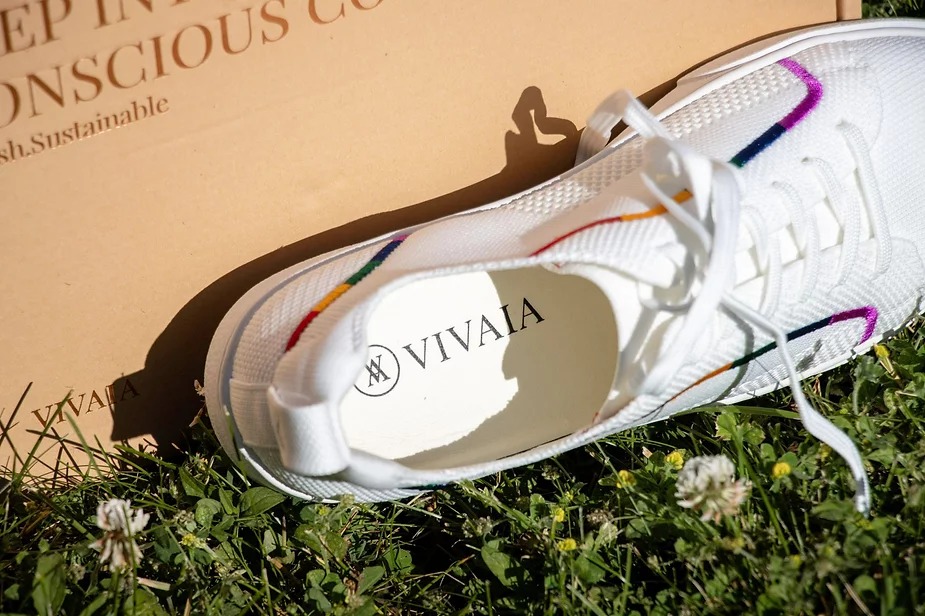 Although VIVAIA are known for their classy women's shoes and boots, they also have a good selection of comfortable sneakers too. When I'm choosing a sneaker to travel in, I have to make sure that it's going to be comfortable enough to wear constantly, as I usually only pack one or two pairs of shoes with me. Having tried out VIVAIA's shoes and boots in the past, I thought I would give their Kama Sneakers a try. And I wasn't left disappointed.

Just like all of their shoes, the Kama Sneakers by VIVAIA can be worn casually, with jeans and a sweater, or can be dressed up a bit. I prefer to wear them with jeans as the subtle colour that runs through the white of the sneakers stands out more. The Kama Sneakers are also very elasticated, so they're easy to pull on and will stretch over time if you find them a little snug at first. The anti-slip rubber outsoles and eco-friendly deodorizing insoles are two of the many features that work together to make this the ultimate travel shoe.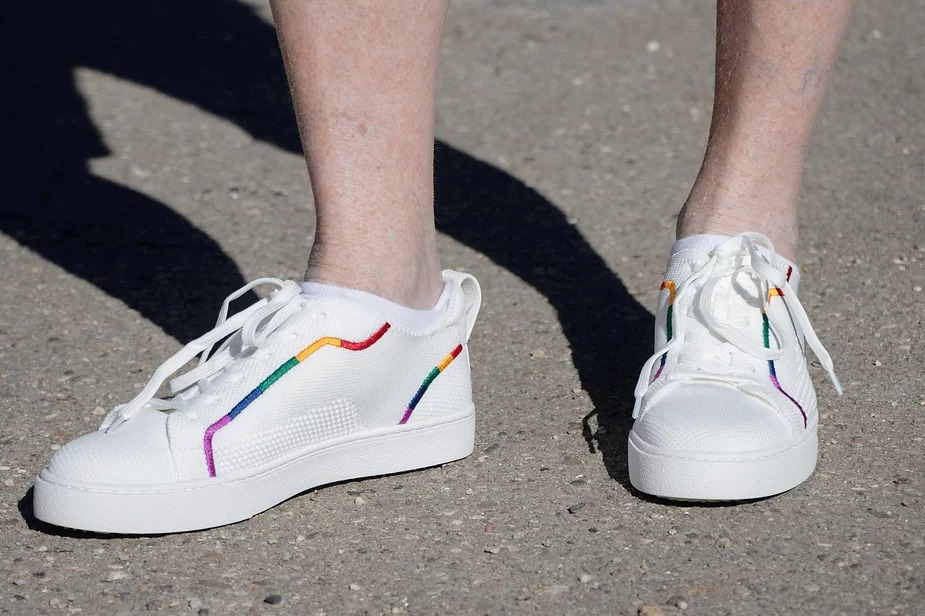 VIVAIA's sizing for the Kama sneakers is more accurate than other types of shoes on their website, so you should be safe getting your normal shoe size. I would recommend using the online sizing guide to measure your foot just in case though. Overall, this is one of the most comfortable pair of sneakers that I own, and I would highly recommend them as they're not only kind to your feet but you'll look fantastic walking down the street or heading through the airport to catch your next flight.
The Kama lace-up sneakers are currently priced at $109.00 and include free standard shipping (all orders over $99.00). There are only a few sizes still available, so grab a pair quickly!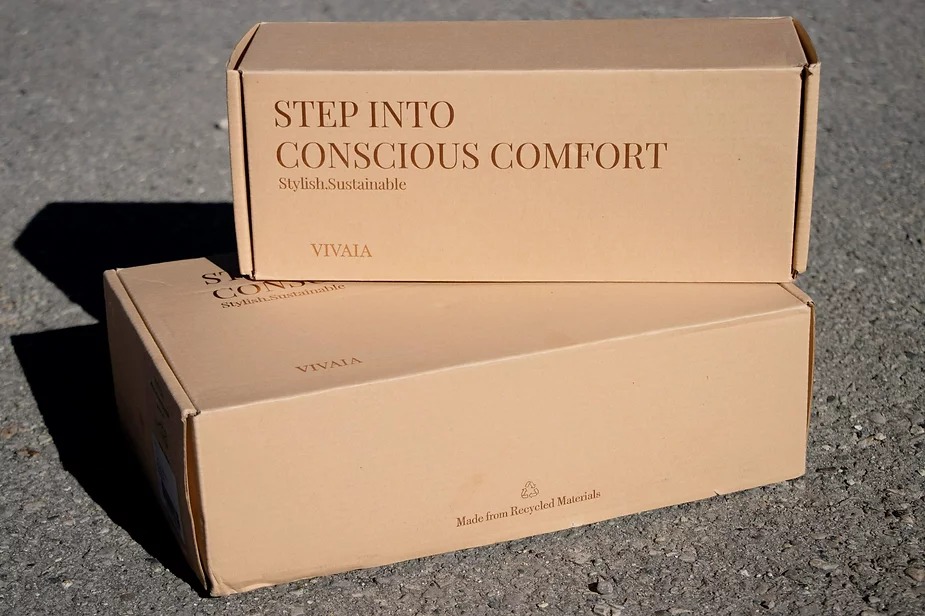 This VIVAIA shoes review is aimed at helping you choose the best eco-friendly women's footwear for you. Whether you're more comfortable in a pair of flats, or prefer the classic sneaker look, VIVAIA have incorporated the ultimate comfort in all of their products. You can rest assured knowing that your feet won't be screaming for help, regardless of what shoe style you choose. I now have boots, flats, and sneakers from VIVAIA and can't wait to see what new products they bring out in the autumn time.