Still Winning
Despite Everything
JAYMEE WINS

Career: Commercial Talent
Country: USA
Instagram: @jaymee_wins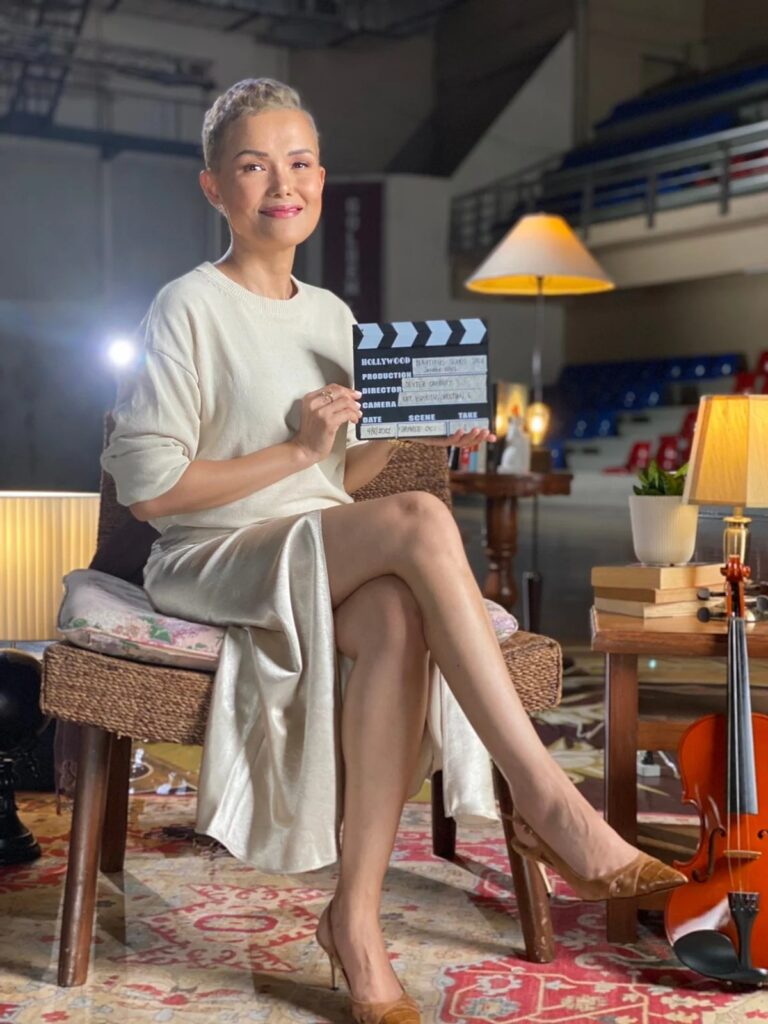 I used the stage name "Jaymee Joaquin" in the Philippines where I was born and raised. I was a former TV and movie personality back then. I hosted my own TV game show and appeared as a supporting actress on TV shows and films. But as I was on my way to fame, I desired for anonymity and got curious to see the big world and what I may be missing out on. So I impulsively quit my job, packed my bags and traveled the world alone to experience freedom and adventure.
I visited a total of 24 countries and lost count with cities! I lived in Australia for a year as a student/bartender/salesperson, Spain for 4 years as an English teacher, and have just been in the US for 7 years starting out in the hospitality industry and now, at the public library while doing my creative ventures on the side. Then later at 2016, breast cancer hit me which gave birth to my new artist name, "Jaymee Wins" as a positive self-reinforcement to keep going especially since my immediate family is in the Philippines and I have to purely rely on my chosen family, friends and kind strangers as I brave through the harsh treatments.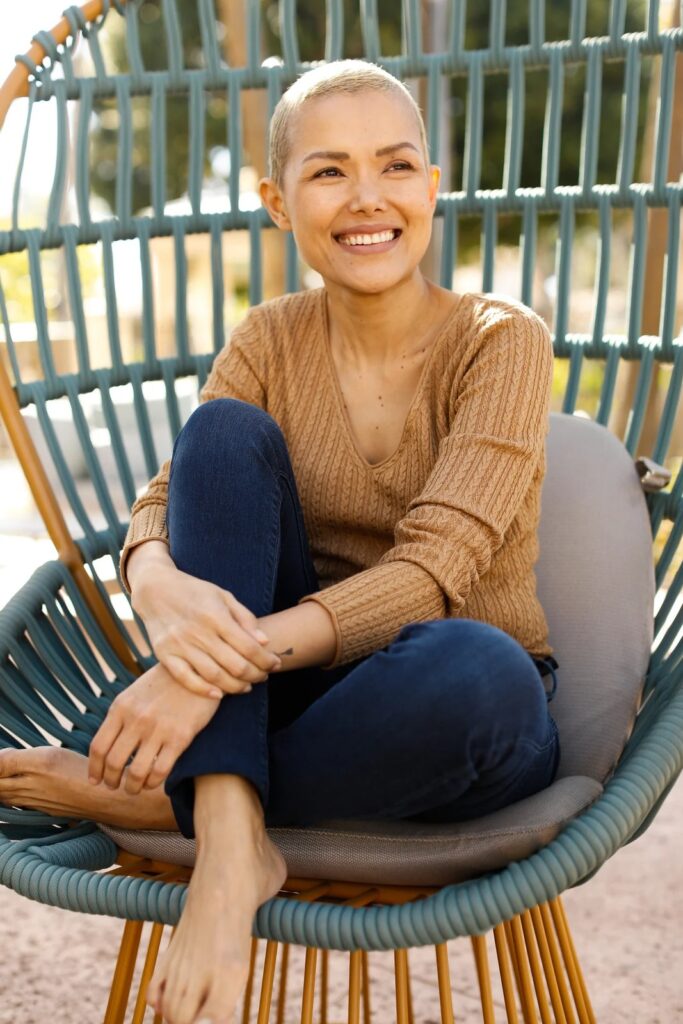 In 2019, early metastases were caught which bumped me up to stage 4. I've been on active treatment since then and have switched to multiple treatments to still be here. I have cheated death too many times and I am so grateful each day that I am alive. Having gone through all of that, I got inspired to empower people to manage their own life hurdles especially my fellow survivors. My vision is that sharing my struggles yet continuing to live life fully will motivate anyone in making those little wins happen for themselves.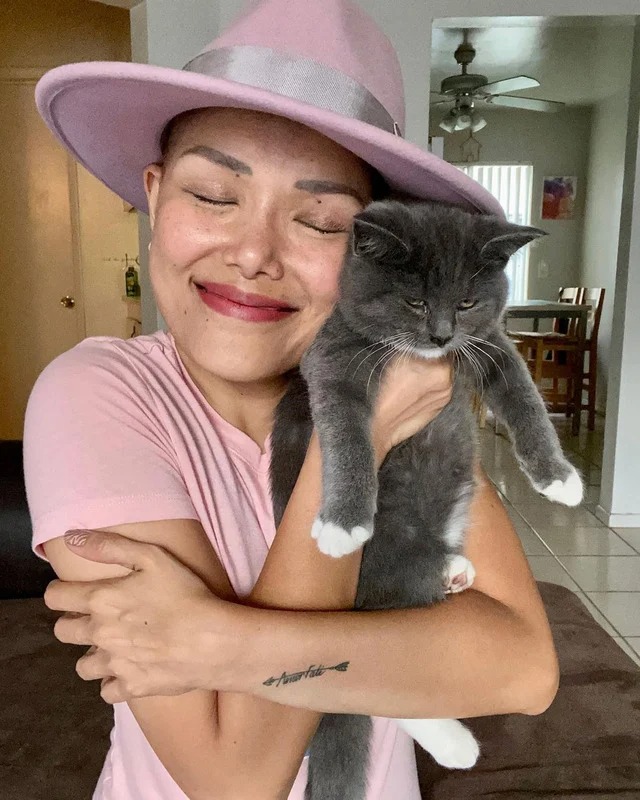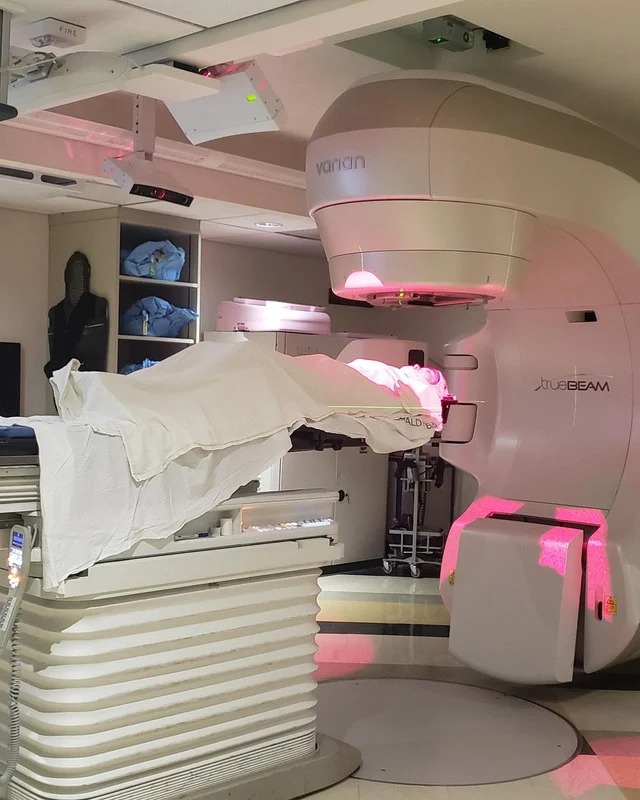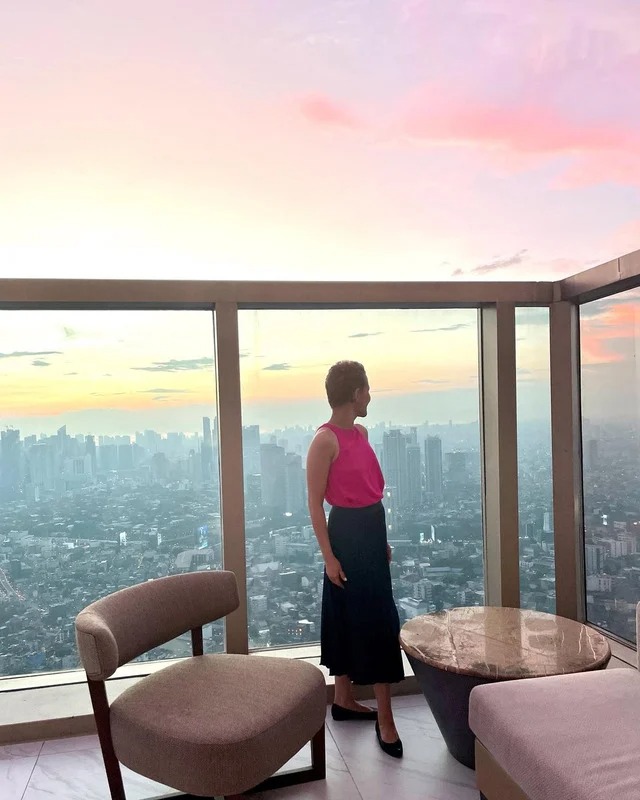 Currently, I am working part time at the public library and have authored 2 books about cancer while working on writing my third book, which is a memoir. I'm also in the process of producing a documentary about the realities of breast cancer care in the Philippines. I have an active presence on social media and doing acting for commercials and industrial videos on the side as being on the camera will always be my first love.
I couldn't use the word cure because I am still on active treatment at the moment. But before cancer, I lack empathy for people who go through any form of suffering. I sweat over the small stuff and always find something to complain about. I also thought I am invincible and that I have all the time and energy to burn.
But after cancer, I've developed compassion and empathy for people especially those going through a health diagnosis and extreme life crisis. I've also learned how to choose my battles wisely, take very good care of my body, and be mindful with where I use my time and energy. I have a newfound appreciation for life and got jolted to live each day with purpose and to keep seeking the things I'm passionate about, those that bring me joy that I can share to others. I've accepted that I am not immortal and that there are only a handful of people who will stick by your side when all hell breaks loose and that you should treasure them deeply. I have also gotten more spiritual and developed a better relationship with my body and my Creator who I refer to as God.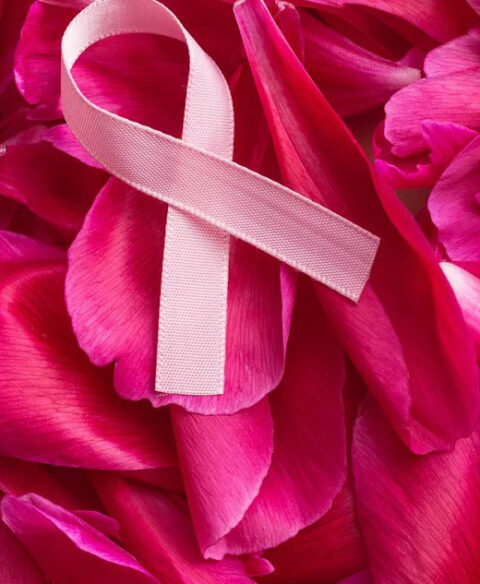 "Since then, I've appreciated every single day I wake up functioning and never took my time, energy and loved ones for granted."
Still Winning Despite Everything
Life will never be perfect but we can always just learn how to play the cards we're dealt with the best way we can. Appreciate the good cards and learn to make use of the bad cards. There is no such a thing as losing because with each experience, you either win or learn from it. And it's okay if you're not feeling ok at certain days. Feel it to heal it. But know that just like everything else, it will pass and better days are on its way. So when the dark, cold, meh days are up, just hold on, wear nice warm clothes and believe that there'll be a silver lining. Take very good care of yourself because you are only gifted with one body in this lifetime. Feed it well, move it, let it rest, honor its pace, appreciate it for keeping your soul alive and love it fiercely. Our time and energy are limited goodies so use them wisely and mindfully. Live, love and laugh deeply. Keep the faith in a force or power that is higher than you. And always remind yourself that you are here for a reason, for a purpose so that you will not give up and keep moving forward even when the going gets really tough.

1.Which style of shoes make you feel your best? Why?
I love shoes that are comfortable yet has a nice detail into it that give it some style. When I am comfortable with the shoes I'm wearing, I feel sexy and confident to face the world instead of worrying about my feet hurting. I'm also a fan of shoes that have light or distinct color because I have small and narrow feet. Wearing dark colored shoes makes them look smaller and it's the opposite for the light or colorful ones. They can also serve as an accent and make my minimalist outfits pop out.
2.What factors do you consider the most when purchasing shoes and why?
Aside from the comfort and style, I look at the price, if it's reasonable. I'm in my 40s now so I look at shoes as investment pieces. I don't mind if they're a bit pricey as long as they are something I'll keep wearing and they match my personal style. I also look at shoes that are easy to match with several outfits and are made from resourceful materials.
3. What is your understanding of eco-fashion?
Eco-fashion is the type of fashion where the materials used for the products minimizes the negative impact it can create on animals and the environment, people's health in general and the working conditions of the laborers of the brand are also looked after.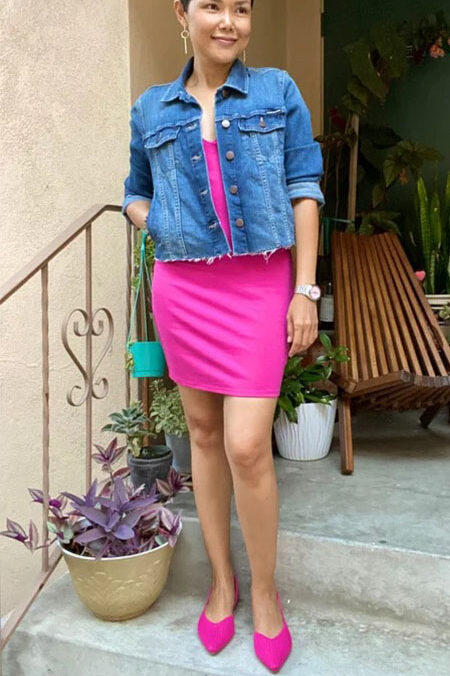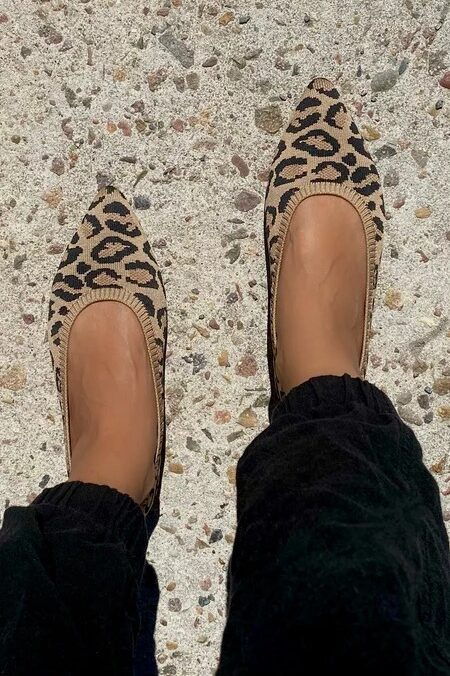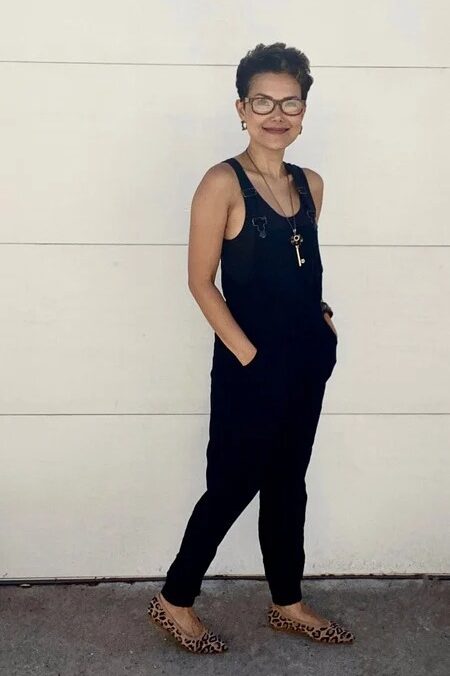 4.What does a nice pair of shoes mean to you?
With fashion, shoes and bags are the only ones that I'm willing to spend a little more compared to clothes and accessories. A nice, comfortable pair of shoes makes any outfit look pretty even it's just simple ensemble. It also gives me confidence knowing that I am wearing something that truly represents my personality. Shoes are the clothing of the feet. Our feet keeps us grounded, allows us to explore and function in a lot of ways. Hence, a nice pair of comfortable yet stylish shoes is a very good investment and compliment to the life of a creative, artistic, driven and motivated woman like myself.
5.If you could describe yourself as a shoe, which type of shoe would it be?
I would definitely be a comfortable pointy shoe, sling back with a kitty heel in a bright color like teal, yellow or vermillion. I'm a very well-rounded person that gets along well easily in different situations. But at the same time, I also have some edginess in me. This shoe exudes that comfort, easy to match with anything, classic style yet still pops out because of its color.
6.Where have you been wearing VIVAIA? How was it? Any particular feelings from our shoes? What's the biggest difference compared to other shoes?
I have been wearing them at my work at the public library, running errands like buying groceries, weekend strolls with friends to the weekend farmer's market and the like as well as my auditions for commercial acting. The shoes are super comfortable! They feel like socks. They hug my feet just about right and the style is very minimalist yet stylish. I feel confident when I'm wearing them and have been getting a lot of compliments from people. Other flats I've tried in the past always have a trade off. The comfy ones are very basic looking with no style or edge to it and the styling or edgy ones don't feel too comfortable. VIVAIA has both! I'm glad to declare that I think I just met my shoe brand soulmate!