You are the light of the world
Country: UK
Career: Nurse
Facebook: @Jenny Frost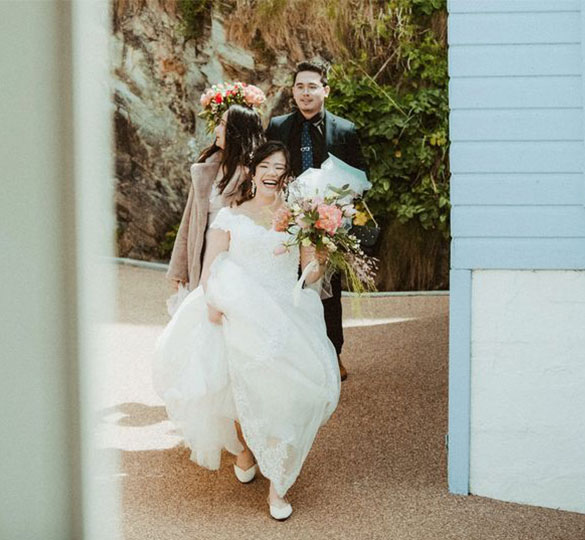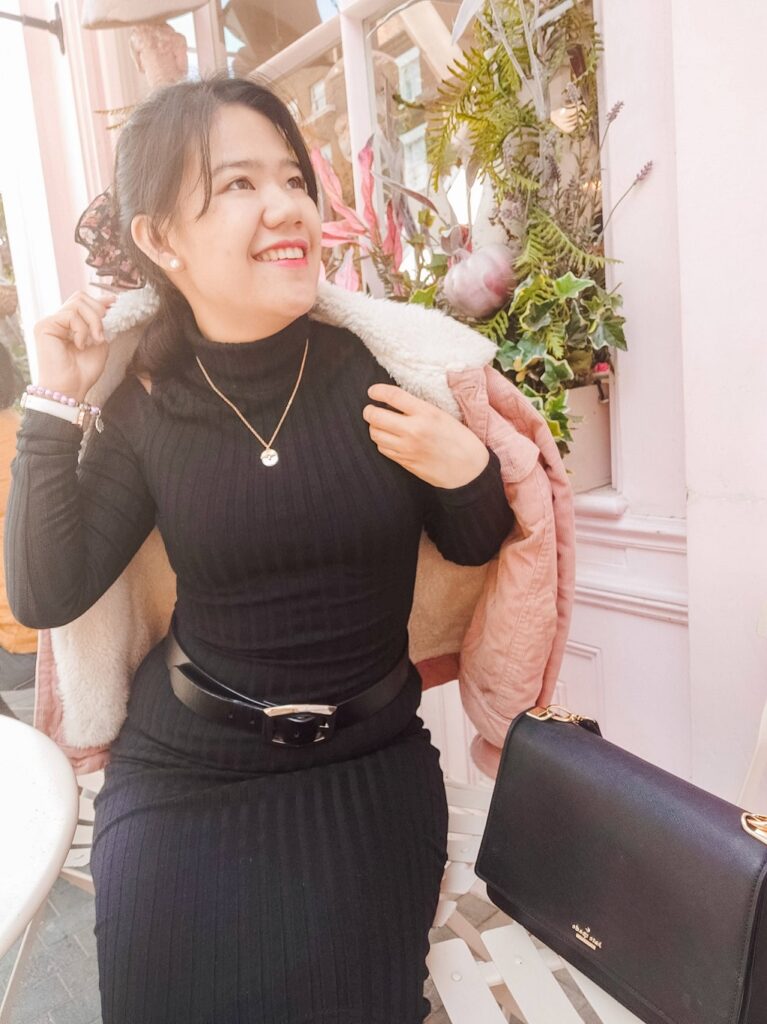 #DaughterofGod
Hello! I am Jennifer Frost Gellecanao (Jenny Frost), a nurse, and now a new (expecting) mom! I am from the Philippines but currently live in the United Kingdom. I grew up loving everything pink but I think, as I mature and evolve my style, I am leaning more toward classic romantic vintage – neutral colors with a hint of pink. Think of an intentionally dried pink rose or peonies, they have beautiful shades of brown and pink. *Secret: I have them as my house décor too!* Another thing that I really love is spending time with Jesus through Bible reading and journaling. And guess what the color of my Bible is? You guessed it right, it is Pink.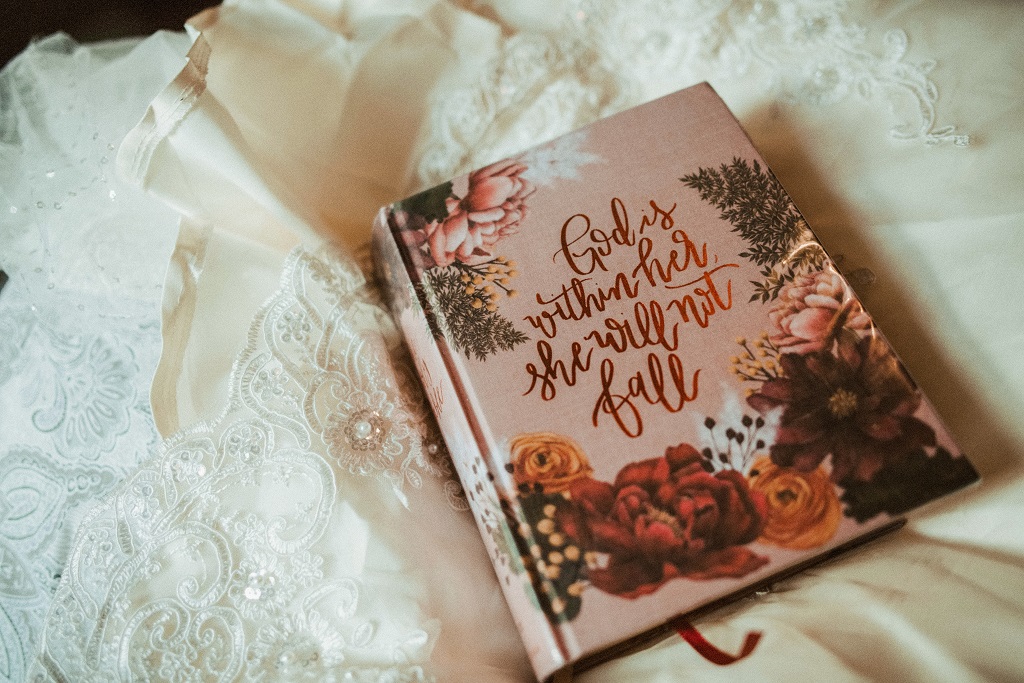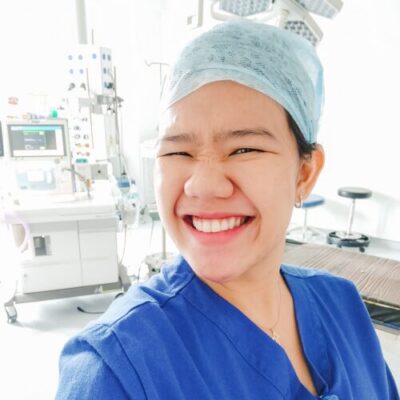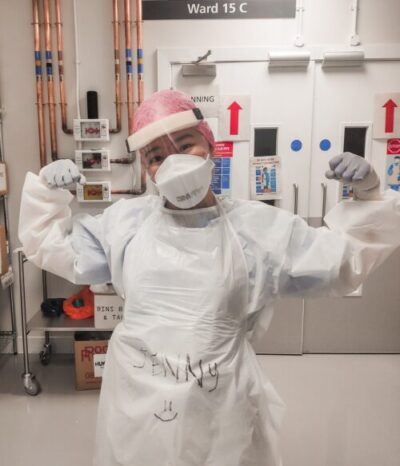 #NurseGotGlow
When talking about Jenny's career life, it has always been my dream to help the sick and make their day a little bit better. I honestly love the career I chose because it brings me joy whenever I see my patients smile. However, I also saw the dark side of being a nurse – the unspoken yet glorified state of burnout. Unfortunately, I was not exempted from it. My physical and mental health spiraled down and it was even magnified during the pandemic. One day, I decided to no longer play 'victim' and started taking action to combat what is called "Compassion Fatigue". Hence, my advocacy was born – Nurse Got Glow. It is a platform and a movement where the mission is to promote nurses' well-being, prevent burnout and speak about Jesus to achieve the ultimate glow-up! I started a vlog and wrote some articles on my blog about it. Although my social media consistency is not at its finest, one of the greatest wins I had in this advocacy was being able to help implement Well-being sessions in our department. I work as a theatre nurse and every Monday and Thursday, for half an hour in the morning, we gather to do well-being sessions, whether you choose to attend beginner's yoga sessions or the mindfulness-breathing sessions. I lead some of the sessions along with our department's psychologists. It is an informal setup but it is enough to raise awareness in checking in on our own emotions and stress levels. Overall, it has raised awareness and a sense of compassion not only for our patients but also for ourselves and our colleagues.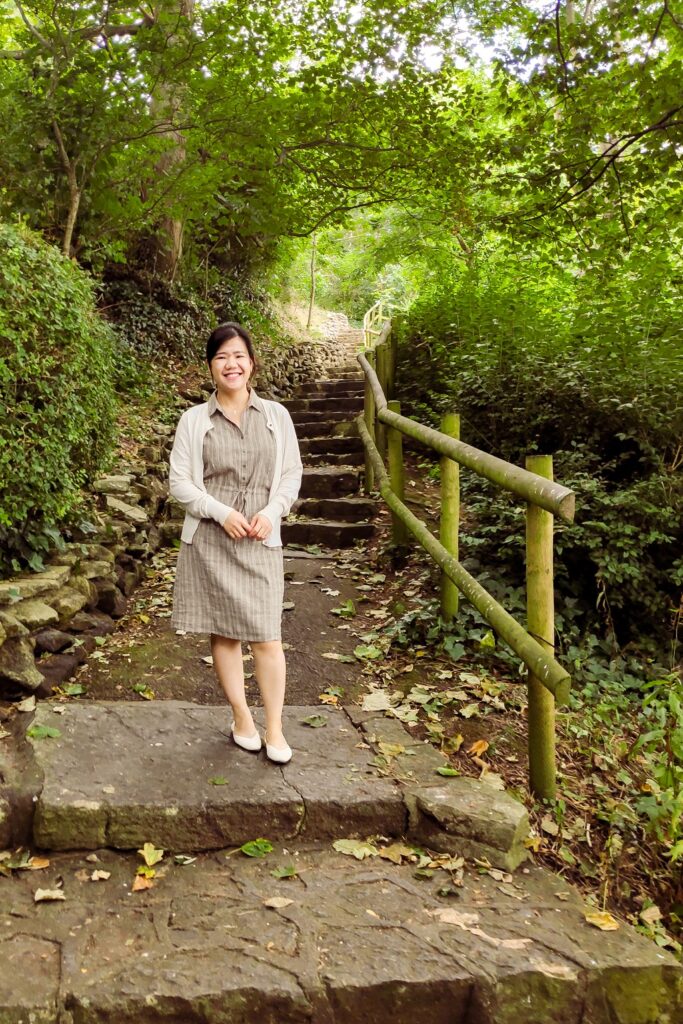 #NurseGotFaith
"Do your best and God will do the rest" has always been my attitude toward anything life throws at me. I'm a firm believer that if one wants to achieve anything in life, one must persevere to the best of his or her ability. Then, once 100 percent effort is put in, one must lift all the works that were done to God because no matter how much we think we got it all covered, only God has control over everything and His desire is always what is best for us.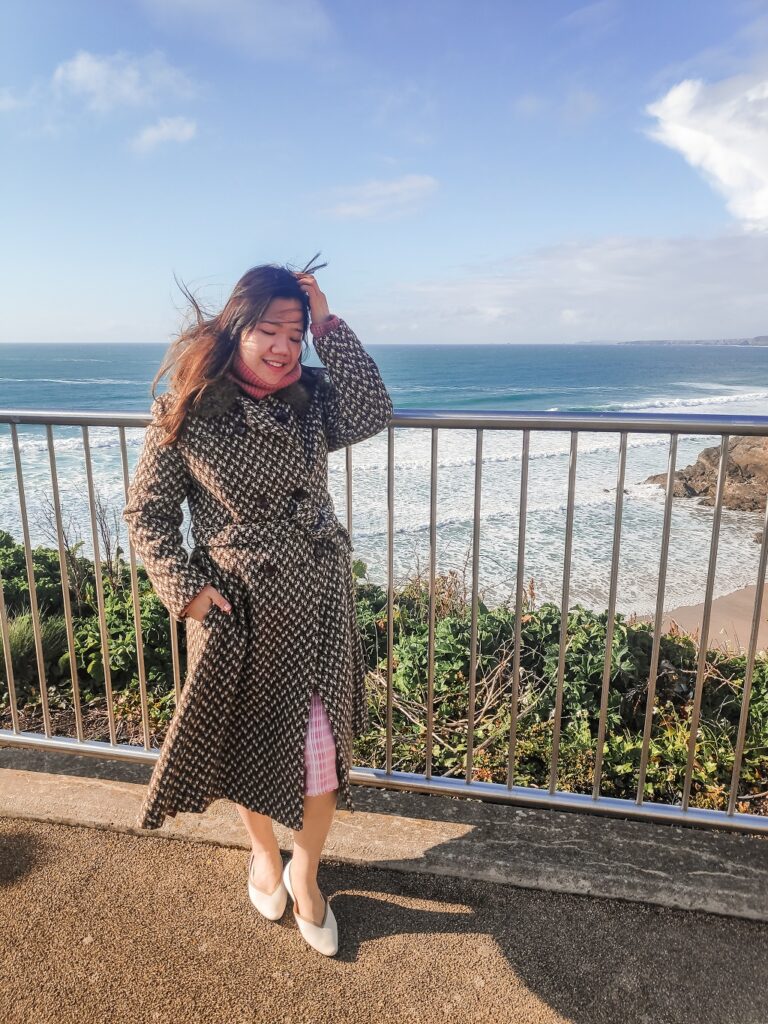 NURSE. DAUGHTER OF GOD. JESUS GIRL.
Those are the words that I think summarize who I am overall. My identity will always belong to who and what Jesus says that I am in the Bible, specifically in Matthew 5: 14-16 which says, "You are the light of the world. A town built on a hill cannot be hidden. Neither do people light a lamp and put it under a bowl. Instead, they put it on its stand, and it gives light to everyone in the house. In the same way, let your light shine before others, so that they may see your good deeds and glorify your Father in heaven." I like to believe that when God created me, he was thinking about me glowing and radiating His light. Hence, the "Nurse Got Glow" is born. My mission is also inspired by this scripture. Glow up, for me, is more than just physical transformation that we see as trending. It is a process, a journey, where one realizes his or her true identity, self-worth, and value, not according to the world's standards, but according to our Creator's standards. It is a transformation that starts from within until it glows to the outside. Also, do you want to know the best part? Imagine being the daughter of THE KING, the Most powerful of all! Wouldn't you just feel suddenly safe and secure, knowing you are His princess and He's got you no matter what? I don't know about you, but it feels totally awesome to me! So glow up and let your light shamelessly shine!
Back to shoes
● Which style of shoes makes you feel your best? why?
Since I am petite with a romantic to pear body type, I like to style myself with classic, feminine, and elegant outfits. After loads of research on what suits best my body type and my 5'2" height, I have discovered that pointed shoes work best on me. Shoes with a classic and feminine silhouette. However, I am not a huge fan of high heels so flats and mid-heels work best for me.
● What factors do you consider the most when purchasing shoes and why?
Comfortable and feminine. In the history of women's shoes, you always have to choose between the two. Those that give maximum comfort are not necessarily feminine (like sneakers, boots, and running shoes). On the other hand, those that are designed to exude femininity are mostly uncomfortable. They are the ones you would love to stare at as they stand in your wardrobe but hate wearing them. So, in theory, what's the point of buying shoes you can't wear? So I always try to find the balance in-between. Wearing shoes that meet both makes me feel empowered and confident. Plus, I can enjoy the moment I am at than be consistently bothered by how much my feet hurt.
● How's your understanding of fashion and eco-fashion?
Comfortable, Feminine, and now, Earth-friendly. It only gets better and better, right? To be honest, fast fashion or slow fashion doesn't exist in my vocabulary before. I love buying at charity shops and having pre-loved unique items gets me thrilled each time. It is only recently that I learned that it is actually a way of supporting slow fashion or eco-fashion. My understanding of eco-fashion is one that is not only sustainable but also solves one of mother earth's problems – non-biodegradable rubbish. So to have a technology where plastic bottles are recycled and weaved into shoes, my mind is blown!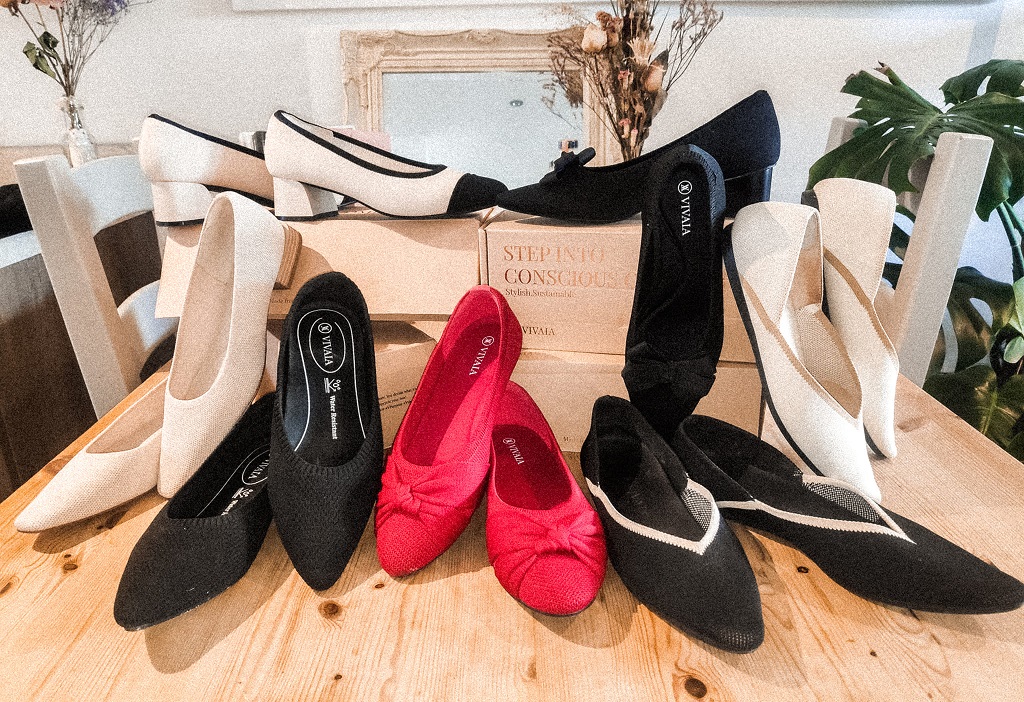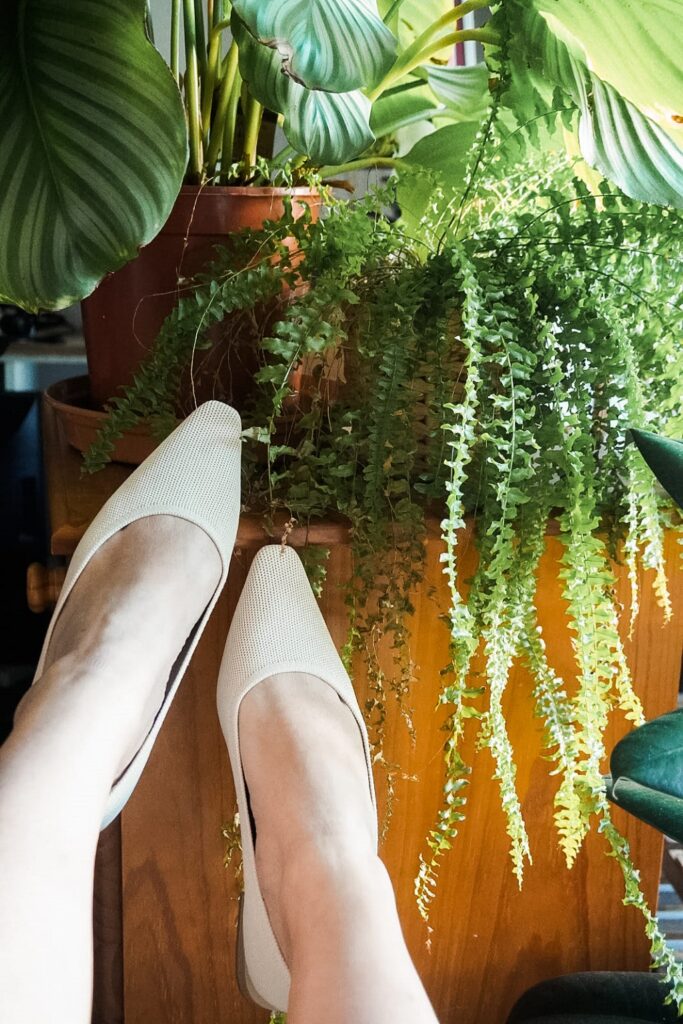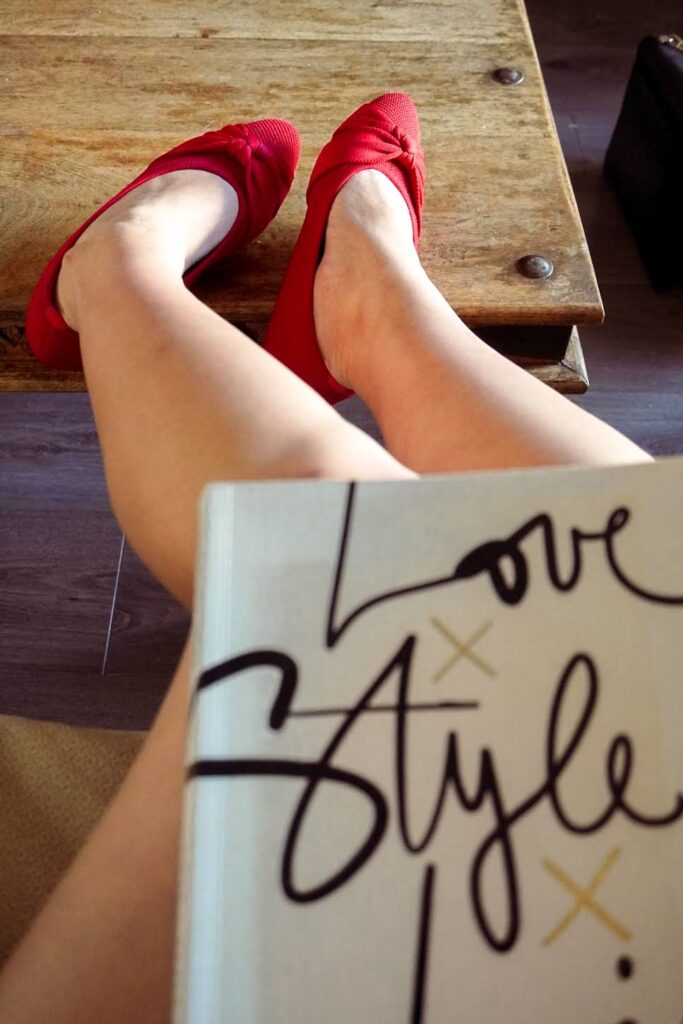 ● What does a nice pair of shoes mean to you?
A nice pair of shoes for me is one that is comfortable, feminine, and earth-friendly. When it comes to pricing, I think these days, it becomes a bit irrelevant. High price doesn't always match good quality footwear and low price does not always mean they are not a good choice either. That is why I always do a good amount of research before I purchase something. You need to think that anything you spend on these days should be an investment.
● Where have you been by wearing VIVAIA? How was it? Anything particular feels from our shoes? Just share your feeling with us. What's the biggest difference compared to other shoes?
Being a nurse, whose feet are always on the move, comfort is, again, very important for me. Although I cannot wear VIVAIA shoes at my workplace, since there is designated footwear for us to use, I wear them on the way to and from work. The first time I wore it was at my beach wedding. I loved the fact that I didn't have to care whether my shoes is going to be wet and sandy, because guess what, Vienna flats were machine washable! I also love that it has cushioned footbeds so I usually wear them when I go to parks and the city center where lots of walking is needed. The only downside was I could not wear them on rainy days (typical London weather). But thankfully, VIVAIA listened and released water-resistant models. I got hold of a water-resistant Aria straight away. If anything that makes VIVAIA unique among other shoe brands is that they know how to listen and respond to their customers' feedback and they keep on innovating. So if I can make a request, can you have a cap toe black and white design like Julie but on lower block heels? Then make it water-resistant, that's the dream!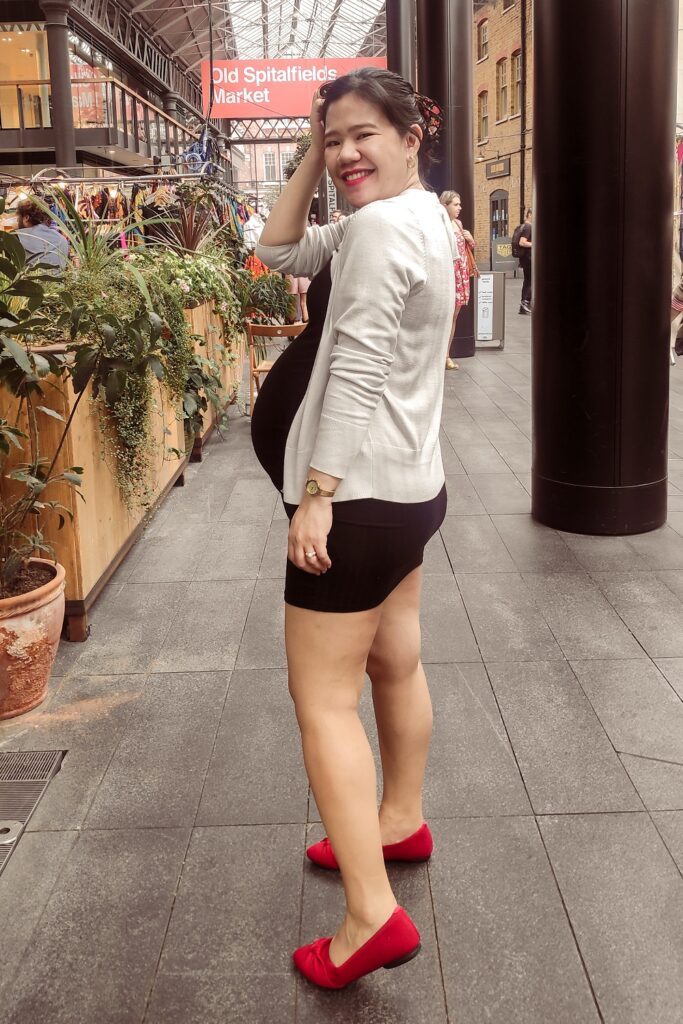 Round-Toe Knotted Flats
Bibi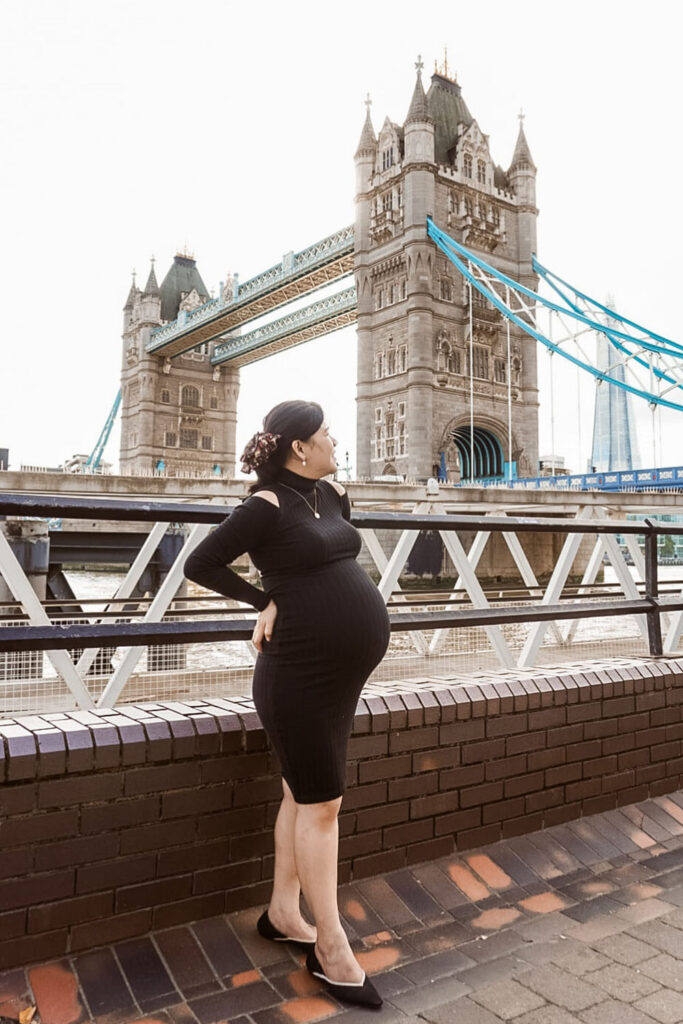 Pointed-Toe V-Cut Flats
Vienna
Round-Toe Chunky Heels
Julie