Career: Wedding&Events planner
Country: Italy
Instagram: @victoria_kursova_olivieri
VICTORIA KURSOVA
Dream of the stars to reach the top of the world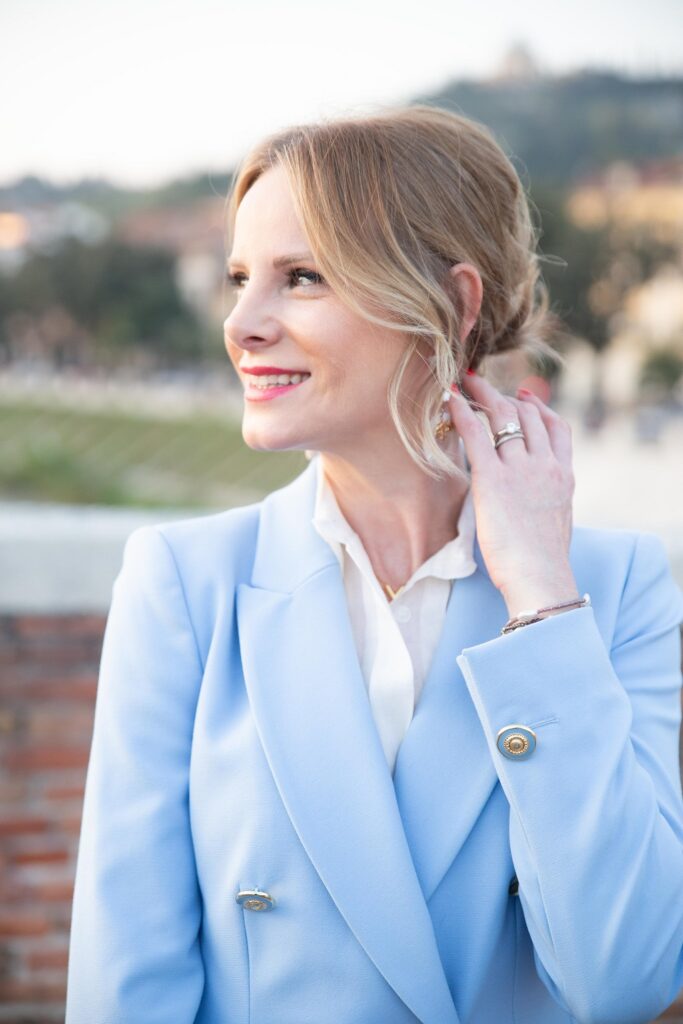 #Be grateful for every single day
My name is Victoria Kursova Olivieri, I live in one of the most romantic and "literature-wise" cities in Italy, Verona. It seems as if it was all planned that a person like me, who gets to organize the wedding and see the magic of love happen, finished living in a city based on this passion. I believe that I'm extremely lucky for the life I have: the amazing family with my two teenage daughters and husband, the joyful and amazing people that I have encountered in my life and surround myself with, and obviously my little sausage dog Silvio :))
#Mother of Silvio
Our life changed completely with Silvio.
Now we are in 5, he is the most adorable member of our family.
Silvio was born on the 28th of December 2020. During the pandemic, people had a lack of communication and physical touch and needed a way to fill this hole inside of them. For this reason, many found the lacking piece in pets.
My husband didn't want dogs. He said to us: "if you bring a dog home, I will leave the house."
Now he's the one sleeping with Silvio). Now we can even imagine our life without Silvio.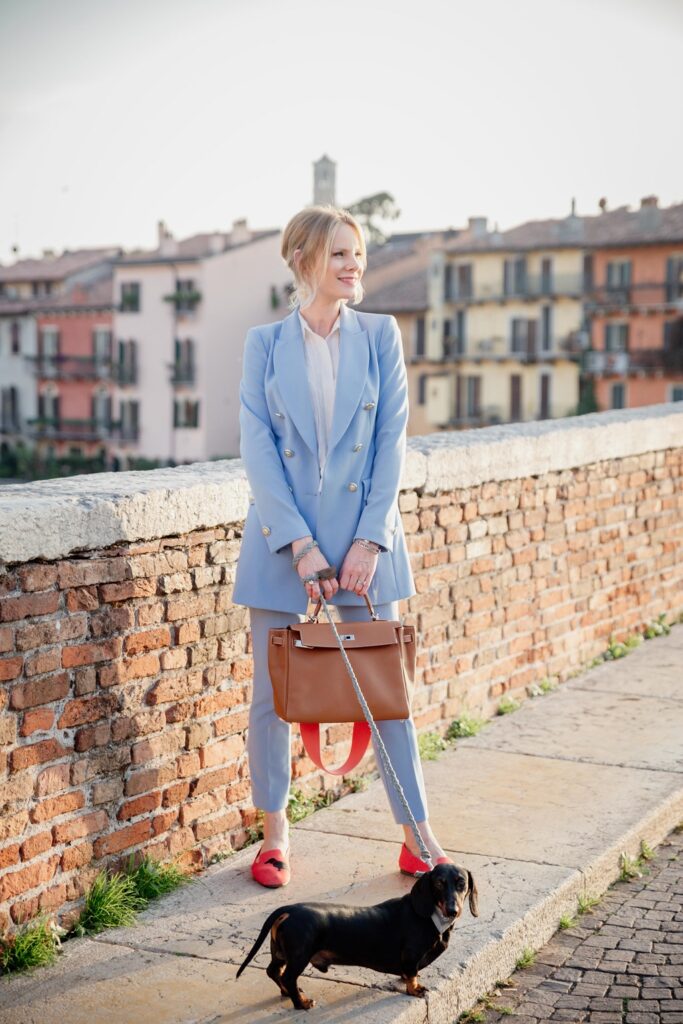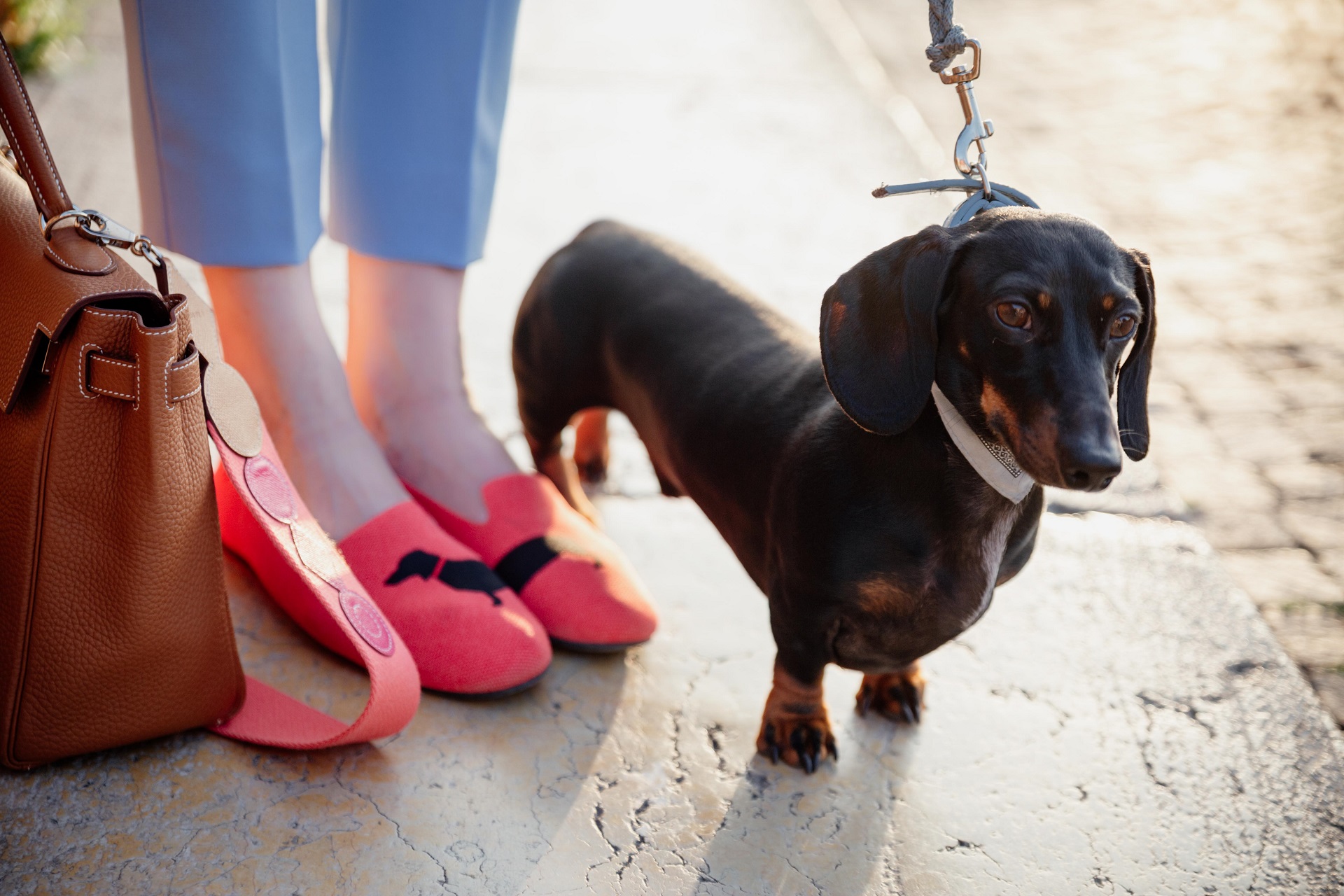 Silvio – our little sausage dog, he's very cute and highly determined, he loves to follow me around the world (the longest trip that he has made was a flight of 12 hours to the Dominican Republic).
He thinks that he's human and tall 1.50 m. He is very social and loves to have company and to be the center of attention. Silvio is very attached to me, he is always looking for physical contact, and follows me everywhere.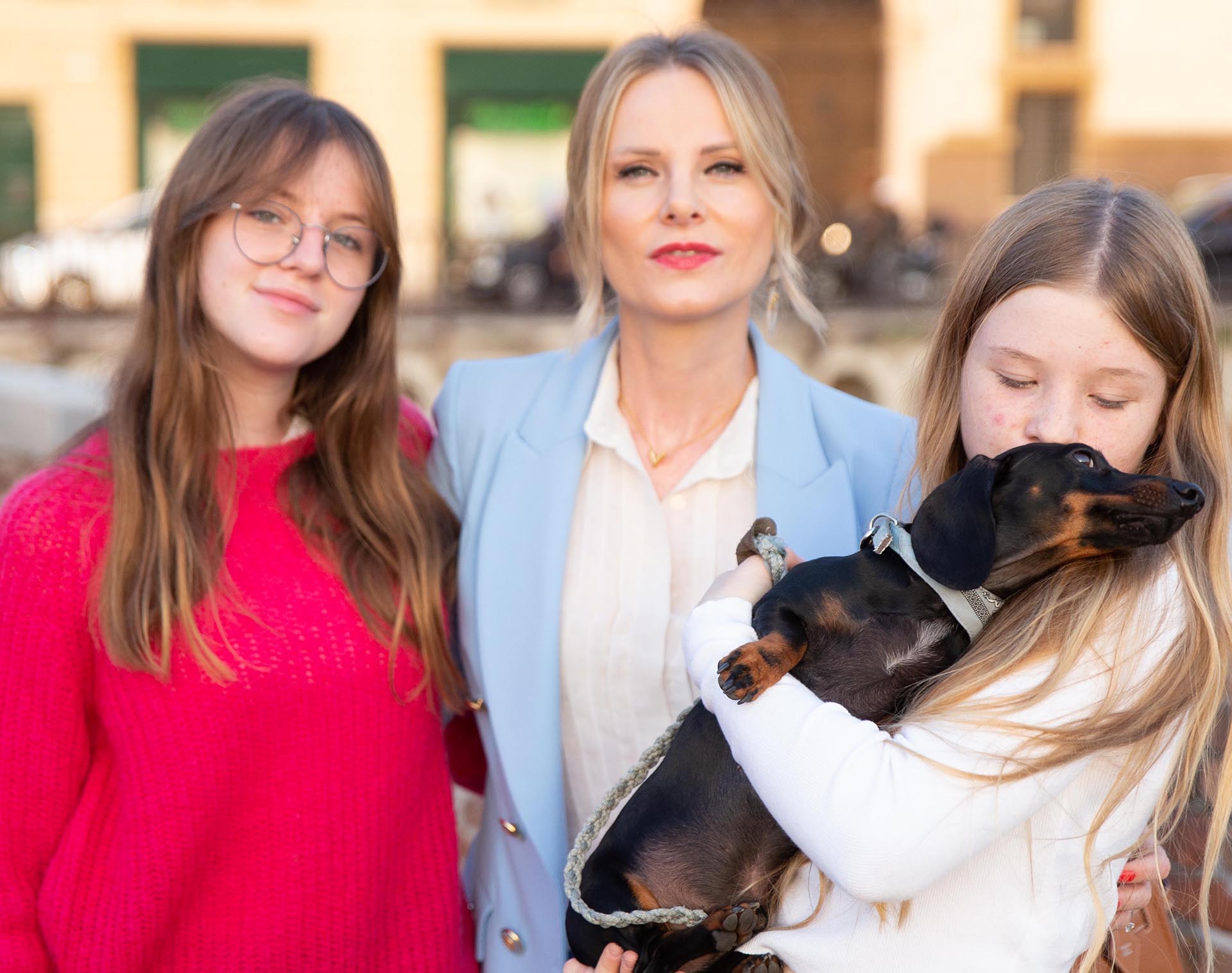 #Events planner PALAZZOEVENTI
When people ask me, "what do you like about your job?" I always tell them that I enjoy every bit of this work, for the reason that I encounter people at the climax of their life, while surrounded by strong emotions such as love, passion, happiness, and cheerfulness, that not only affects themselves, but also my team and me, to such a point that it feels as if I was marrying my husband for the first time all over again. Along with the point that I get to organize a memory that they will forever remember. It is a big responsibility and trust that they have towards me. This is the best job that I could ever imagine.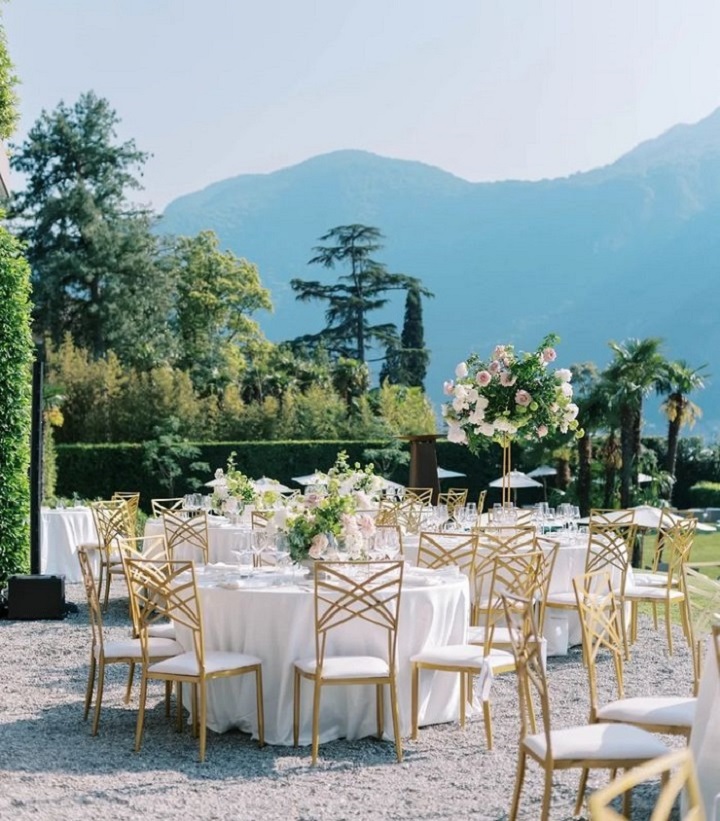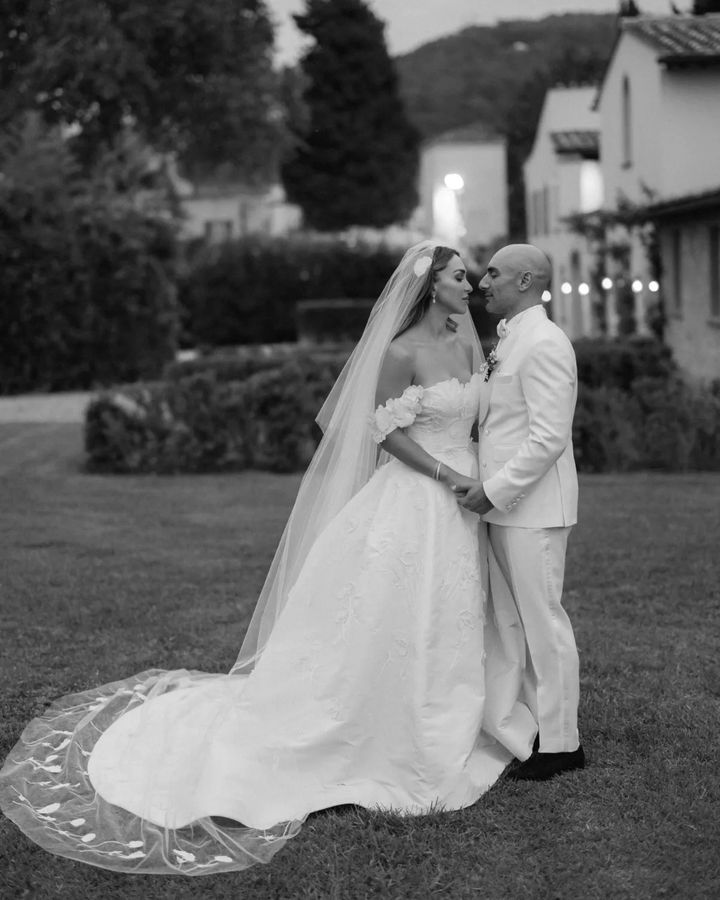 #WeddingPlanner
I have two degrees: in philosophy, culturology, and languages, I currently speak 4 languages that help me to communicate better with the people I meet and to understand them in the best way possible and their culture. I have a business partner, Eleonora, we created our agency 12 years ago and together we became a very successful team. We work as destination wedding planners.
Did you know that Italy is one of the most requested destinations for weddings?
There's even a saying that goes like this "Italy is the country kissed by God"… it's a country full of art, literature, music, history, food, lovely people, great hospitality, and the list goes on…
We promote "Made in Italy" and let people from all over the world discover Italy along with its beauties and breathtaking stories.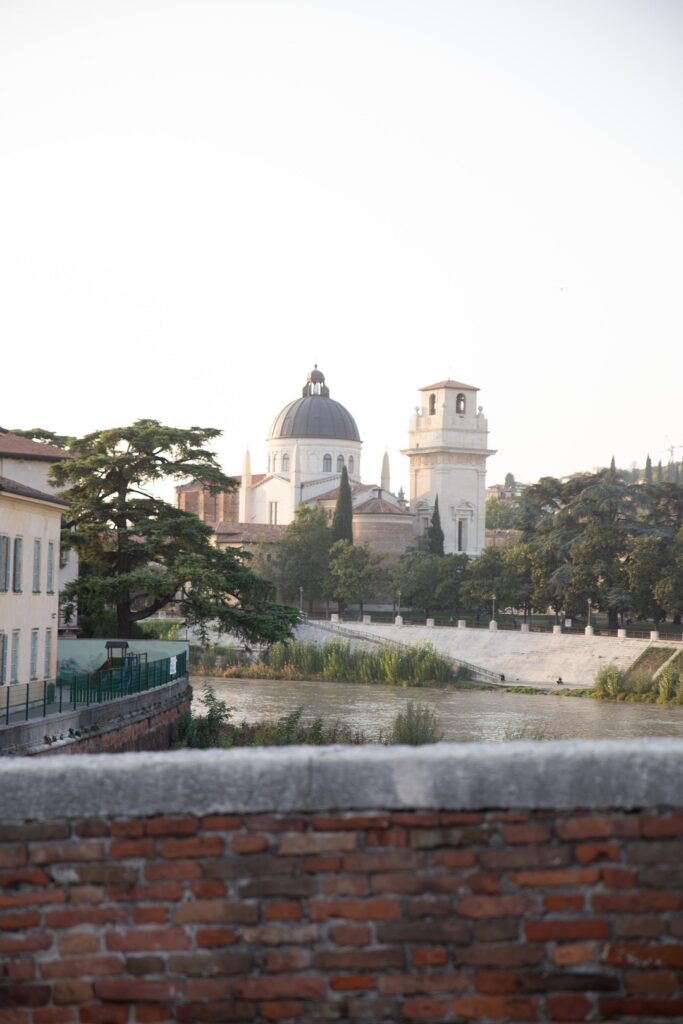 Back to shoes
1. Which VIVAIA shoes you'll pick for a wedding? Why?
As during a wedding we are the first people that arrive at the location and the last ones that leave the location, we spend a lot of hours on our legs walking, running, standing. Comfortable shoes are a must for a wedding planner! Audrey is the ideal solution! Very light, fits well to the foot, is elegant and cute. Last but not least, these shoes are foldable, so you can put them into your bag and change them for the other model.
2. What factors do you consider the most when purchasing shoes and why?
Comfort, the most important, style and obviously elegance.
3. What is your understanding of eco-fashion?
Clothes, for some like me, express our personality. I prefer "clothes out of time", the type of clothes that are always in fashion (yesterday, today and tomorrow)
I highly respect the environment and support every initiative that takes care of and improves our Earth. When I saw the story behind the brand of VIVAIA and the shoes that they make – I had no doubts, I made my choice immediately.
4.What does a nice pair of shoes mean to you?
The support for every day! I don't even feel them when I have them on, and I still look as great as ever.
5. Where have you been wearing VIVAIA? How was it? Any particular feelings about our shoes? What's the biggest difference compared to other shoes?
I've been wearing VIVAIA nearly everywhere, at work, in my free time, during important meetings, traveling…
The first pair was Audrey model with a sausage dog printed, one identic to Silvio. A perfect match! Wearing these shoes I received so many compliments, I'm so happy to share with people one of my favorite brand-VIVAIA!
Wearing VIVAIA I feel more responsible about the environment.