Career: Artist, Designer
Country: Vietnam
Instagram: @zig.handmade
Zig Nguyen
Hand Embroidery, Meditation and Zero Waste Lifestyle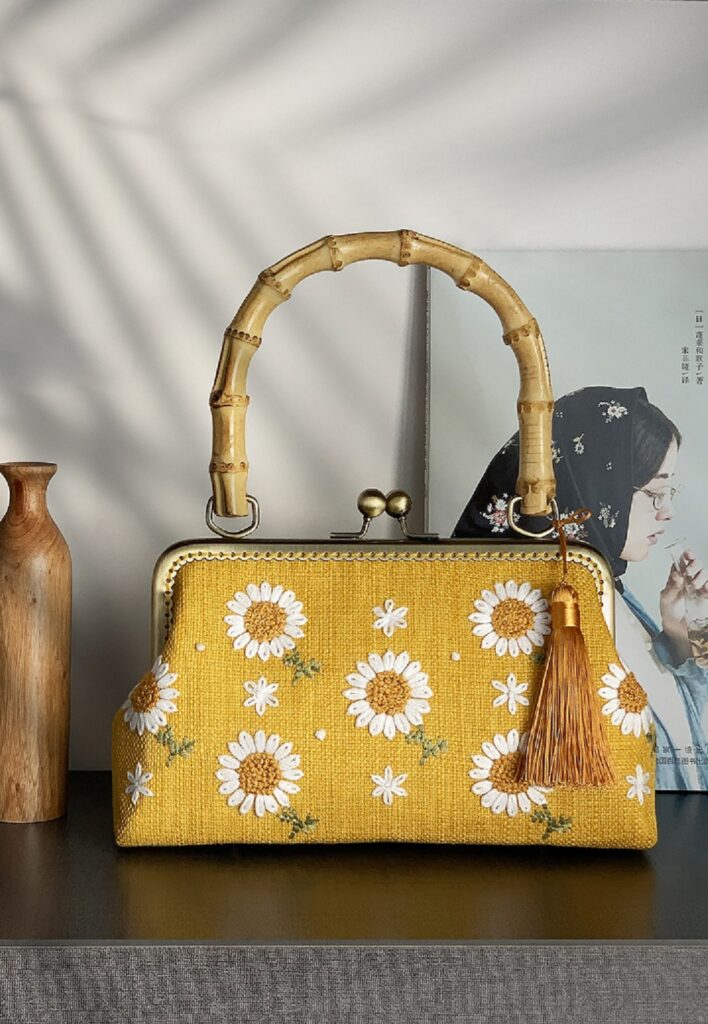 #Thankful
Hi! My name is Zig Nguyen.
I was born in 1987 in beautiful country- Vietnam, graduated from Hanoi University of Industrial Fine Art in 2010. Since then, I have spent 4 years working in the field of Graphics (Printing, Advertising, Events, Website…) and 9 years working in the High Fashion industry (especially Leather Accessories).
#Endless passion
Although my work is very good, but my endless passion is still for handmade like: paper flower, sewing, knitting, crocheting… and embroidery. However, finally, I choose "Modern Embroidery" as my last destination because it meets what I want for my career:
1. Unlimited creativity: I can draw and make whatever I want.
2. Can be applied to many different products: Bags, Wallets, Clothes, Home Decoration…
3. Can make full use of my graphic skills.
4. Satisfy my love of nature and plants, this is also the topic that often appears in my embroidery design.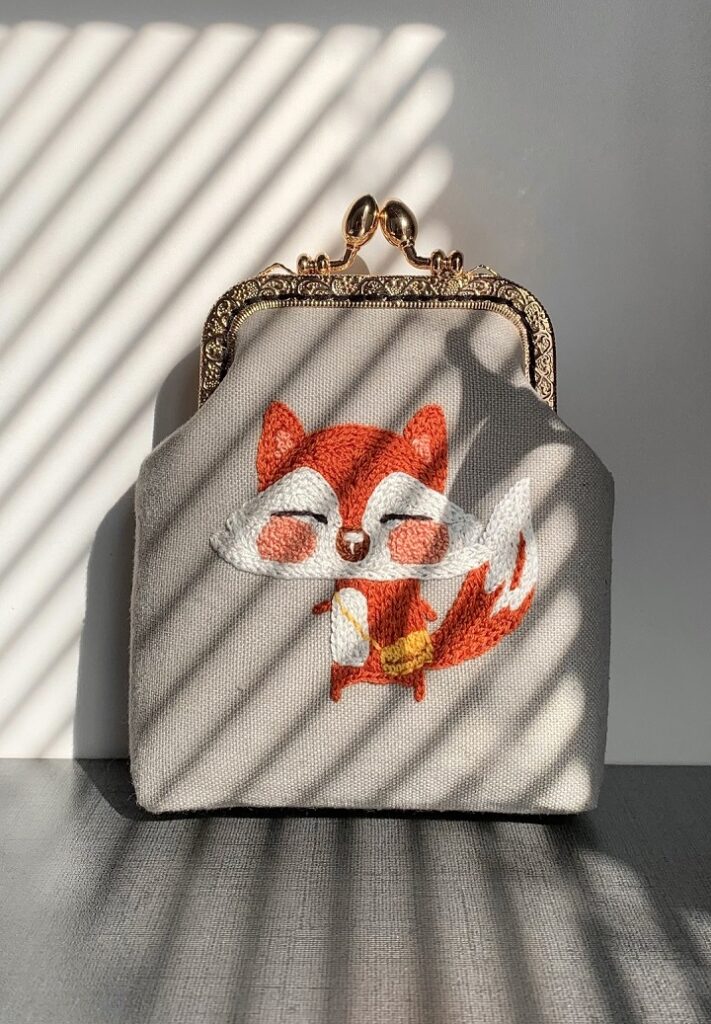 #We only live once
I started to consider embroidery as a serious career in early 2020, when the Covid-19 pandemic broke out all over the world. This could also be a turning point in my thinking about life, family and work. There are too many people who had to leave this life at that bad time when there is no vaccine or cure, they also have ambitions, dreams… that have not been realized or are still unfinished. That makes me more aware of time, about the "only one life" of the present. So I think I should do what I really love, really inspiring "enjoyment", really "living" and "chilling out" in this hectic daily life.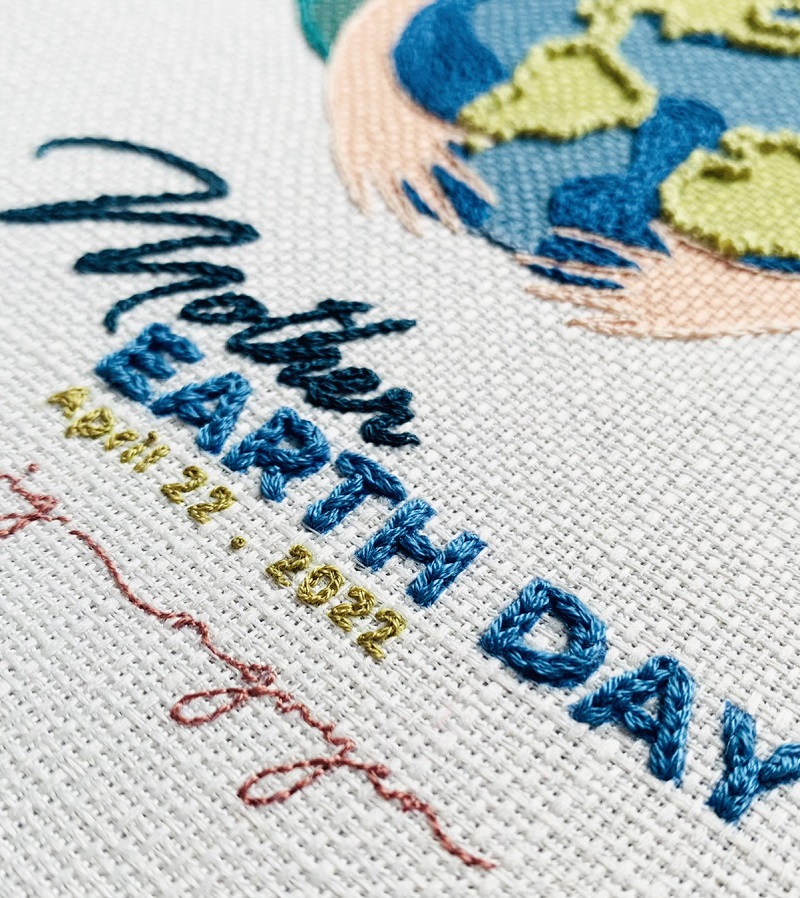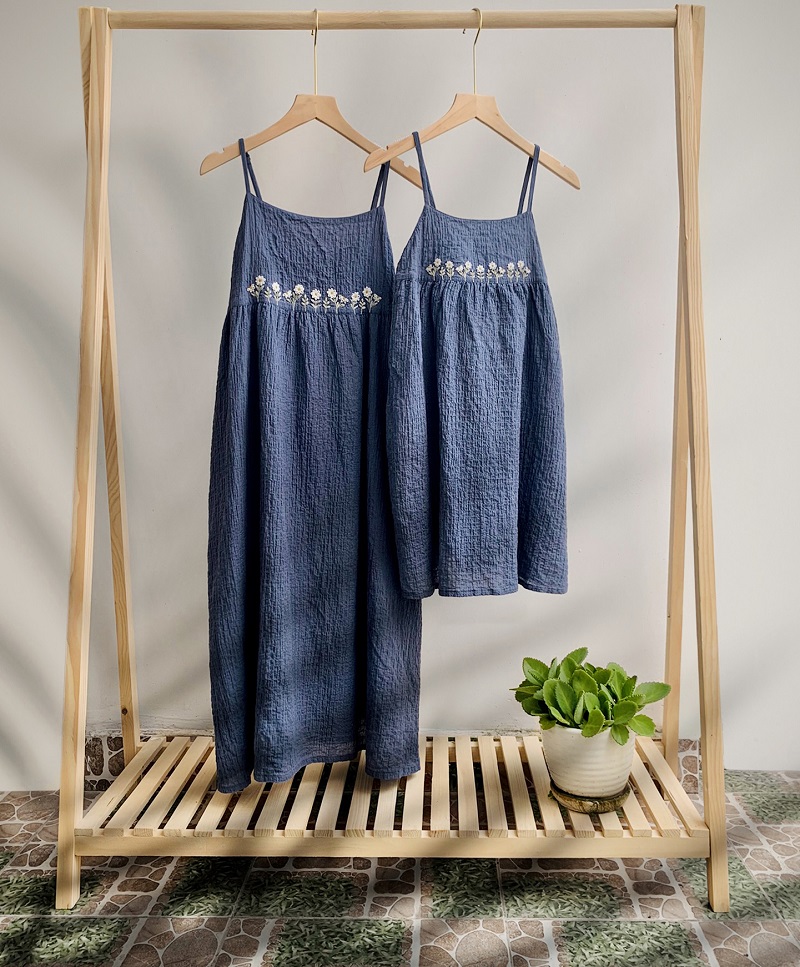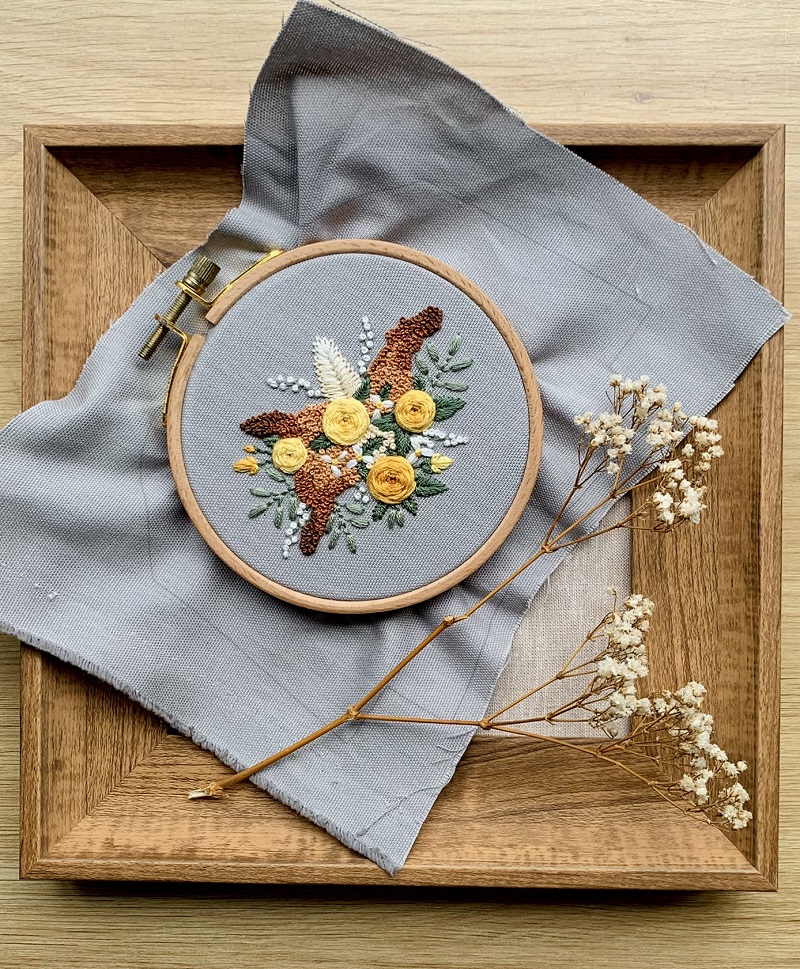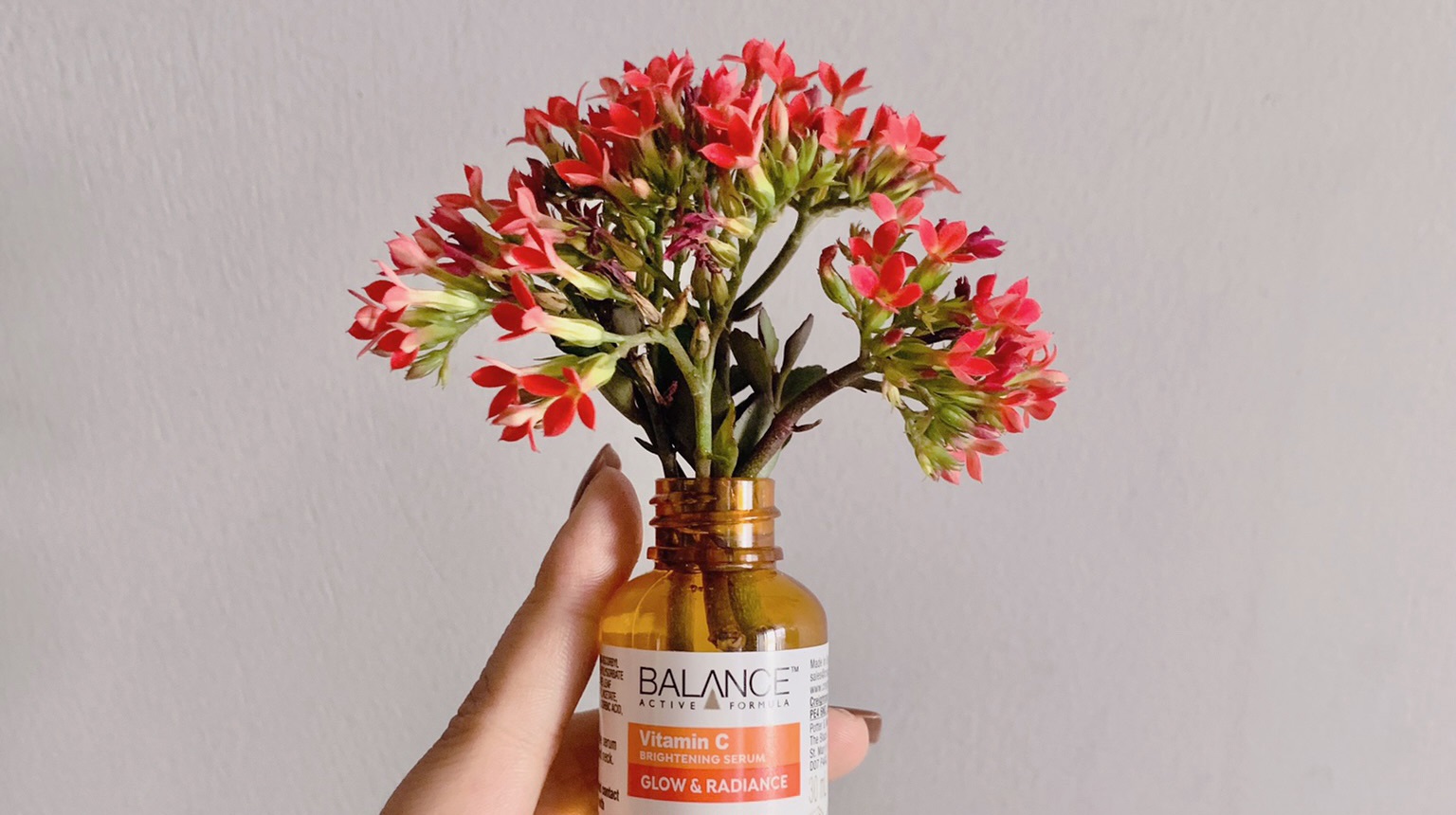 Then during the time of social distancing, when staying at home, I started to draw and embroider, practice and make videos by myself, first to satisfy my passion, then to share with more people who loves embroidery too.
Hand embroidery for me is like meditation, it gives me a feeling of calmness, serenity, and happiness in a gentle way in each stitch.
And I started thinking about sharing my lesson to the beginners (as me before) can learn and follow in the easiest way.
I also have more time to take care of my social networking accounts, have more friends with the same interests and the number of followers has also increased since then, I can't believe it's over 100,000 people now. And I've received a lot of compliments and thanks from them, which motivates me to design more quality embroidery and videos.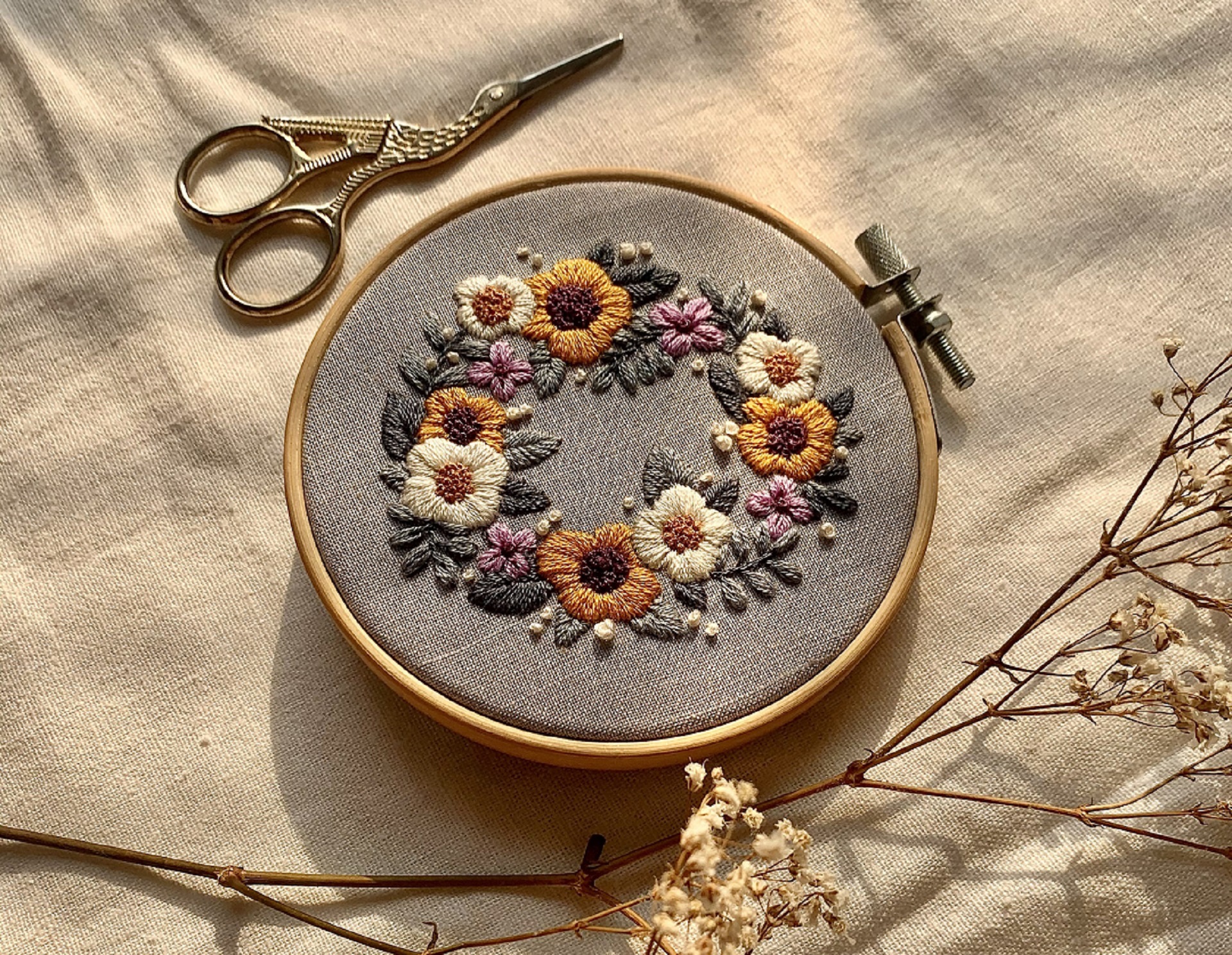 Back to shoes
1. Which style of shoes make you feel your best? Why?
I like a pair of shoes that are a bit high but comfortable, because my job requires politeness when meeting partners, suppliers or colleagues, so a pair of elegant shoes would be perfect.
2. What factors do you consider the most when purchasing shoes and why?
First of all, it has to be beautiful (in my opinion) with delicate lines, beautiful seams both inside and outside. The price is right for the quality, which means that the money I spent is totally worth the product that I get, that's also a way to support the people who design and make them.
3. What is your understanding of eco-fashion?
I am really care about environmental issues and climate change, which I first heard since 12 years ago, when I was designing a book for a Vietnamese NGO on this topic. But it seems very few people really care about it until the visible consequences are taking place all over the world: rising temperatures, rising sea levels, disease outbreaks, increasingly harsh nature: floods, droughts, weather things that have never happened… are clearly threatening our lives as well as our future generations. That's why Eco Life and Zero Waste are gradually becoming a lifestyle and need more people to follow, maybe these will help us to save our Earth.
Now I'm still working for a fashion company so I understand the values and consequences this industry brings. But fortunately, the concept of Eco-fashion has appeared and has contributed to reducing those consequences, especially from Fast Fashion. Eco-fashion or Sustainable fashion, is a philosophy in fashion design with the aim of extending the shelf life of products, in order to limit human impact on the ecosystem. Eco-fashion is also defined by the phrase "ethical fashion" which means that products are created without killing innocent animals or respecting human labor rights.
4. What does a nice pair of shoes mean to you?
A nice and comfortable pair of shoes will make me more beautiful, confident and no pain after a day with lots of activities.
5. If you could describe yourself as a shoe, which type of shoe would it be?
I think I would be Pointed-Toe Sling-Back Heel, because it is both classic and modern, elegant.
6. Where have you been wearing VIVAIA? How was it? Any particular feelings about our shoes? What's the biggest difference compared to other shoes?
I have a pair of VIVAIA shoes that I have hand embroidered with small flowers. Because they are hand-decorated, I cherish them very much, so I just use them on special days, to go to places where I feel like I am enjoying life slowly: park with lots of trees, pretty cafe with chill music, or while drinking tea, reading in a sunny courtyard.
But for most VIVAIA shoes I think I can wear them anytime, anywhere, you have many different designs and colors to suit all different situations from comfortable to polite.
Actually, at the first sight, I think your shoes are simple but very beautiful! And I love them even more when I try them on, they are really, really nice and comfortable!
Here are some comments for VIVAIA that make me really love your shoes:
· Simple but delicate, high quality with good price
· Using recycled materials, even the packaging
· A small detail but proves that you really care about the customer: a paper tape measure is included in the box
· Beautiful website, full of information for customers and clearly displayed with pictures and graphics