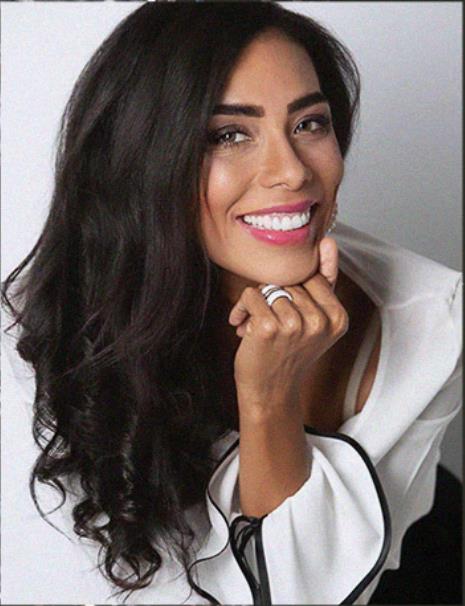 Interview at the International Brazilian Artist Geovana Clea
Name: Geovana Cléa
Country: Brazil
IG: @geovanacleaofficial
Geovana Cléa born in Brazilian in 1977. She studied art and the Italian language in Florence during the 90s and currently resides close to Milan.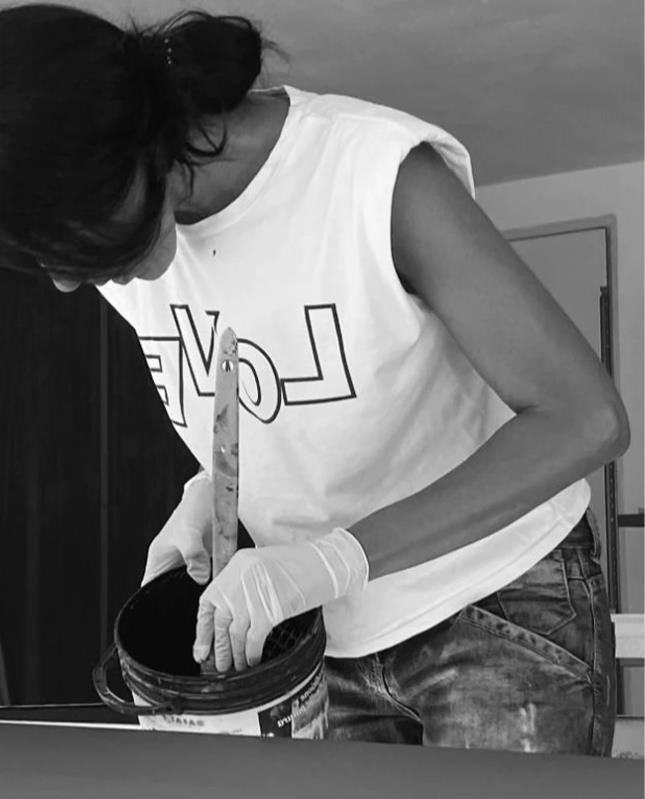 For more than twenty years, Geovana presented her work internationally across various art stages, among many: New York, London, Amsterdam, Russia, Brazil, Montecarlo, Basel, Milan, Lisbon, and Paris.
Along with numerous exhibitions, Geovana presented four of her paintings at the 54th Biennale di Venezia and later won the prize of jury at the National Salon des Beaux-Arts since 1861 at the Louvre. This Salon is better known as the "salon of the impressionists" of Paris.
Geovana is also present in two literary publications and is an immortal member of the Academy of Science, Literature, and Arts of Sao Paulo, Brazil, where she was appointed a chair and later a gold medal in 2015 for her exceptional artistic career. In recent years, Geovana funded her gallery (EOTW Gallery), and was part of various collaborations with well-known Italian luxury designer brands of furniture.
"Geovana Cléa is abstract expressionist and naturalist"
She aims to recreate the natural effects of the Earth through her colors. She is deeply in love with water, woods, gold, crystals, quartz and other type of rocks. In truth, these elements can be seen in all of her creations, reflecting the strong influence of Geology in her creative process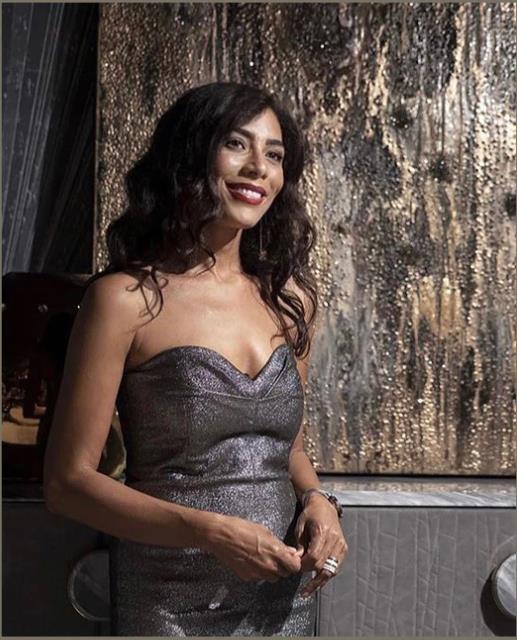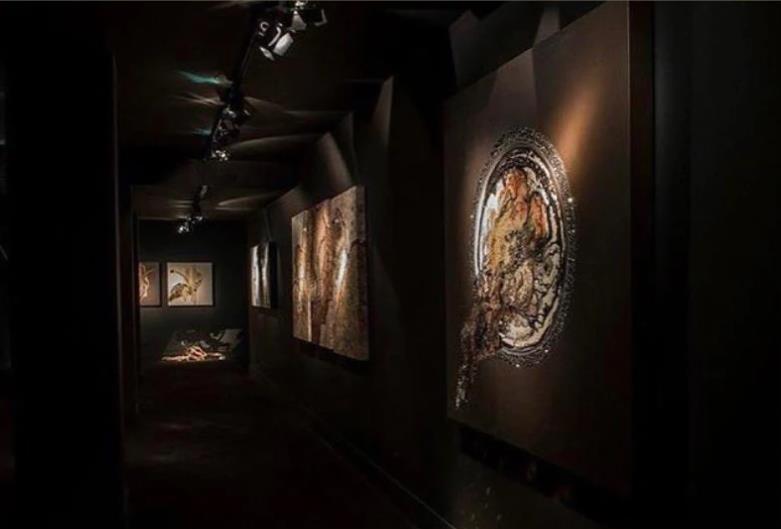 Geovana Clea is an exclusive artist for the Italian luxury brand Giorgio Collection, or simply GC for GC, is an idea collaboration since the refined creation inspired by natural elements blend just perfectly with the luxurious Italian Mobilla of Giorgio Collection
This is luxury firm of refined taste, class, and indisputable elegance ini the international furniture scene.
I consider myself lucky to have a profession Where I can work with my hands, mind, and heart.

Like most, if not all artists, the start is always a big struggle. People often regard art solely as a hobby, underestimating its potential for a worthy and dignified career. I consider myself lucky to have a profession where I can work with my hands, mind, and heart. Art has great power in surrounding everything with beauty, just look at theatre, cinema, music, painting, or sculpturing. To be frank, I couldn't imagine the world without it.
After an international career that lasted more than 20 years, with many exhibitions, interviews, and international partnerships, it can happen that you just start being regarded as a public figure.! never decided to be an influencer, it just happened to be the case, but at the end of the day, I am an artist.
I have many works that I love, but I would pick one I dedicated to my home-country I called "Think Brasil'. It means a lot to me because inside you see rivers, the sea, forests, and the sky of my land. It is a piece that I exhibited for the first time in Paris, at the National Salon des Beaux-Arts at the Louvre, which was first led by Renoir. Then it was also presented at the 54th Biennale di Venezia.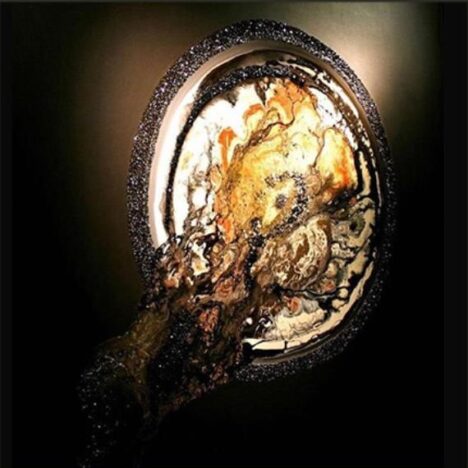 However, with Giorgio Collection I also have a partnership with Swarovski that allowed me to create works that were inspired by rivers, waterfalls, marbles, e precious minerals as you can see in "Stardust", "Black Forest", and "Quarzi and Black".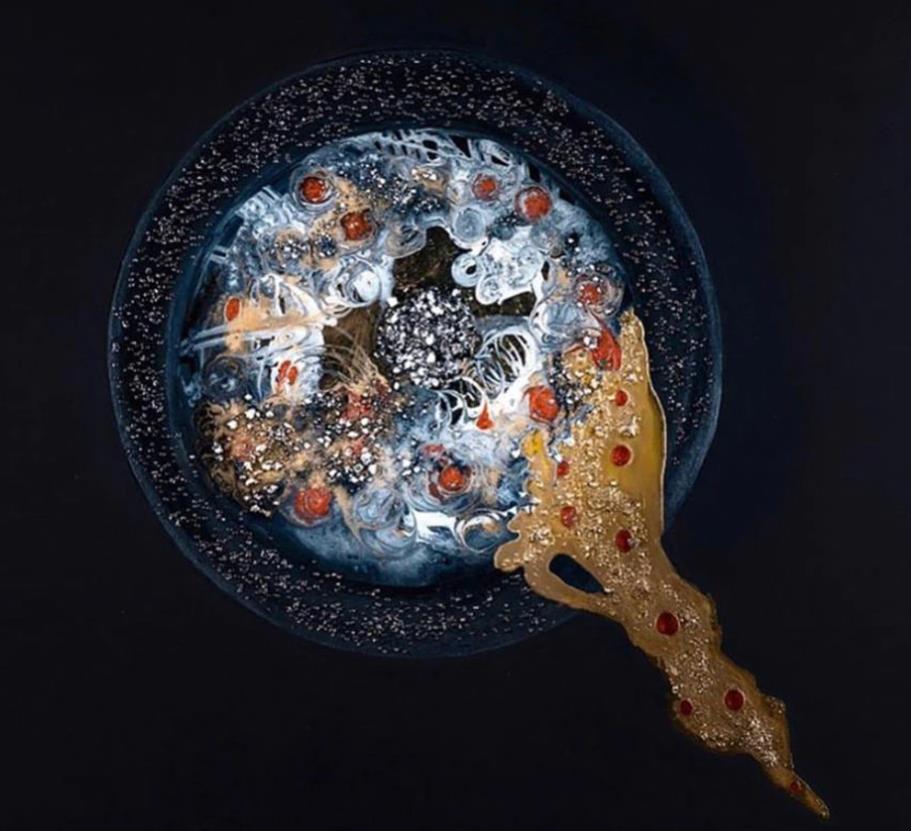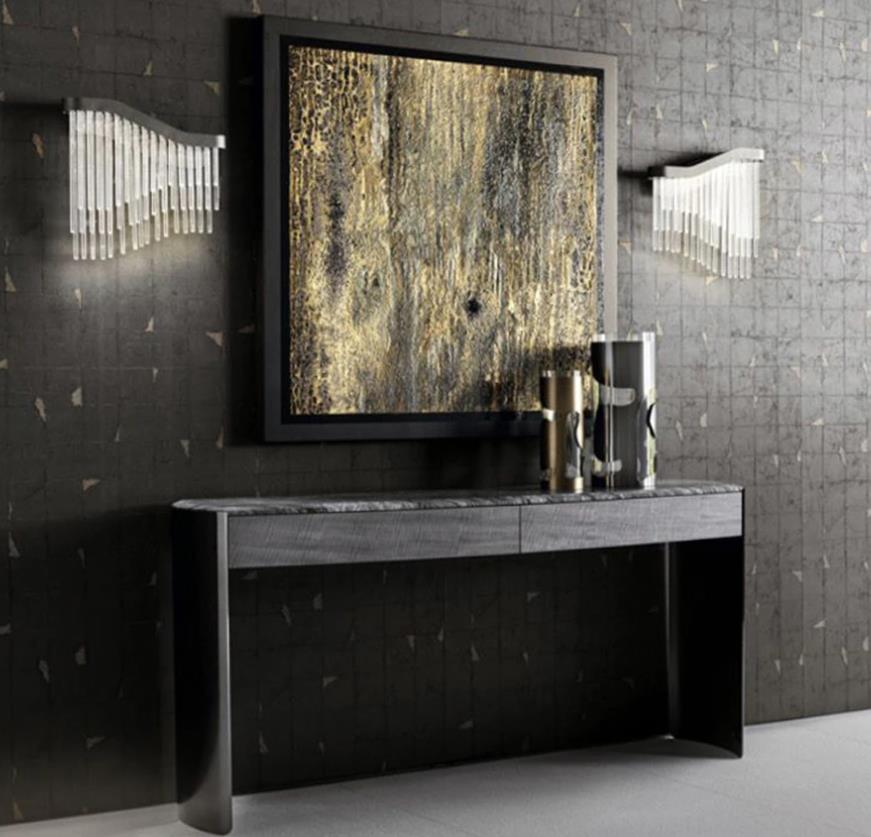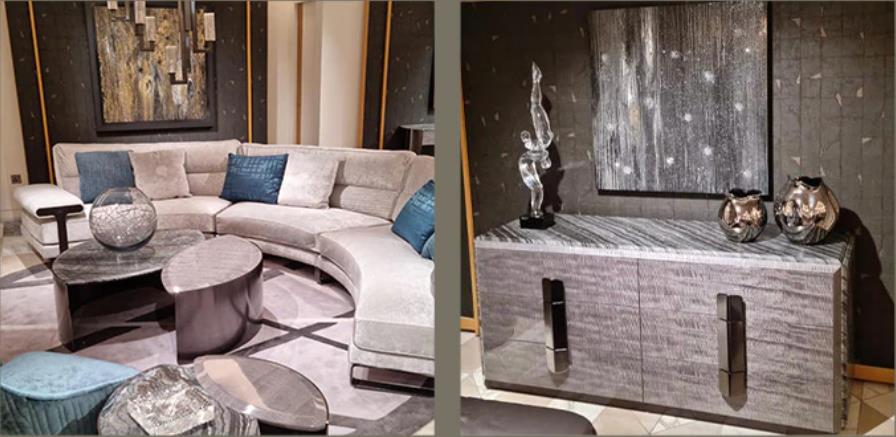 They are available at the Italian design brand of luxury furniture, design and art Giorgio for example, in the stores at Harrods in London or Casa Ricca in Moscow, among many others in the world.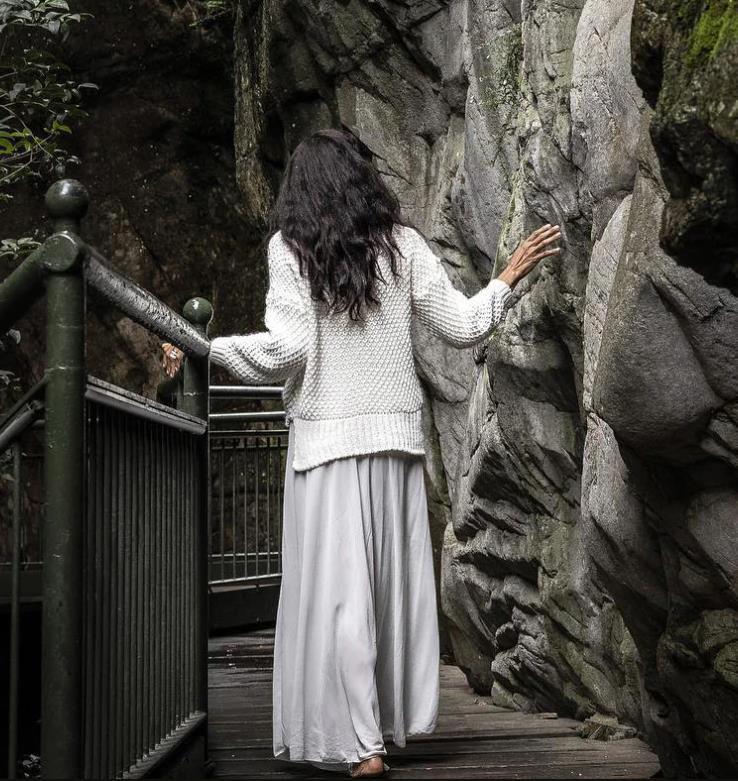 All my works are inspired by the precious things God left us: Geology, Earth, nature. life!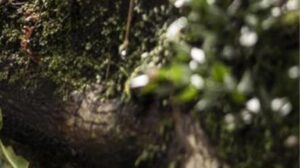 Mother nature is wonderful, we have displays of nature around us at all times, from seas to rivers, waterfalls to rocks,marbles, mountains, trees, flowers, snow. It's almost like a daily show, sitting in front of all of us at all times. It seems so simple to the point where many take it for granted and ingore its beauty.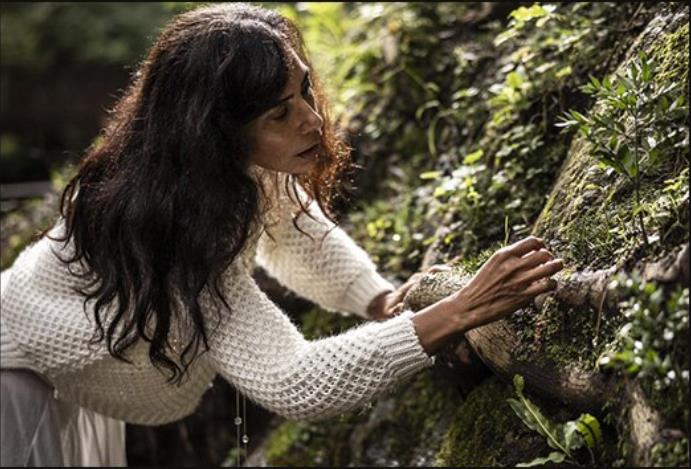 As I said, nature inspires my work tremendously. I am from the Sertao region in Brazil, a dry land full of cactuses, rocks, sand, and the river San Francisco. Maceio, the capital of my region, on the other hand, made me fall in love with the sea. walking around the coast drinking coconut water while watching surfers cut through the waves.
Now that I live in Italy. I'm looking for the same things, and even if they are a little different. There are signs of nature all around and that's enough for me. Nature helps me stay with calm and it is a constant source of inspiration.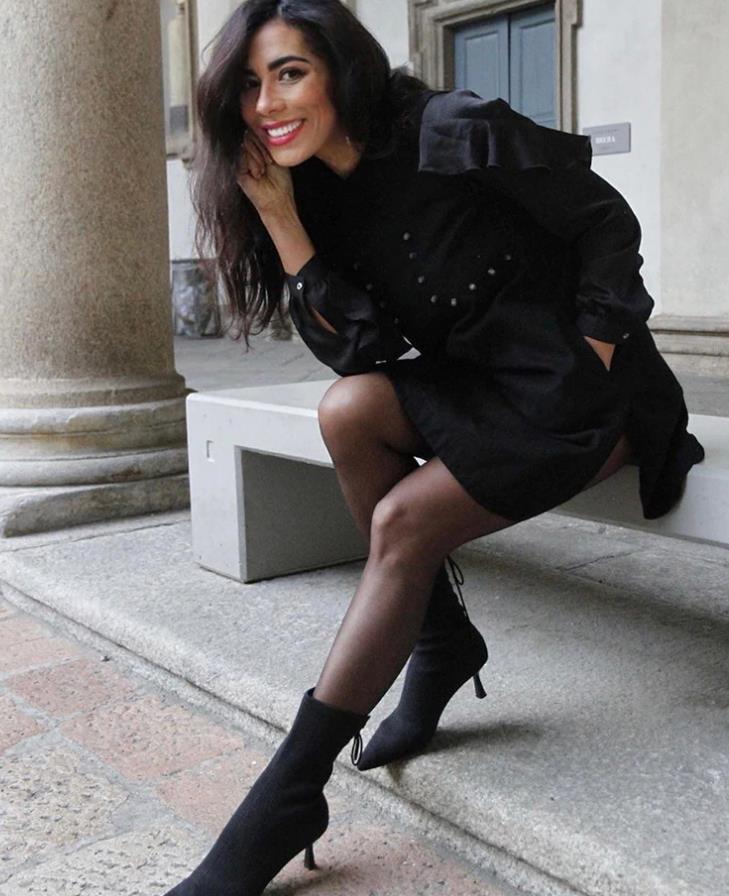 What style of shoes do you wear daily?
I love comfortable shoes!
What factors do you consider the most when purchasing shoes and why?
I think comfort and design. I want to wear something that suits my taste and possibly personality. Comfort though is also essential, I mean who likes to wear uncomfortable shoes.
If you could describe yourself as a shoe, which type of shoe would it be?
A decolté or that beautiful black Vivaia boot that I have and love!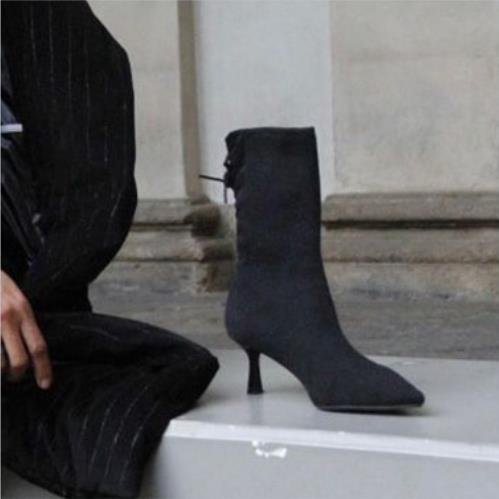 What does a nice pair of shoes mean to you?
I could name dozens of the ones you make!
Anyway, I love decolté with heels that are not too high,
How's your understanding of fashion and eco-fashion/sustainable fashion?
As an artist inspired by nature, but also a former model during my early youth, I love fashion, style, simplicity combined with elegance. I think it's great that you value preservation; why use leather? Yes, it will be valuable, but taking life and turning it into apparel feels like denying someone the chance to live in this beautiful world. For the same reason, I have been vegan for two months now and if fashion followed the same path many animals will be able to live longer.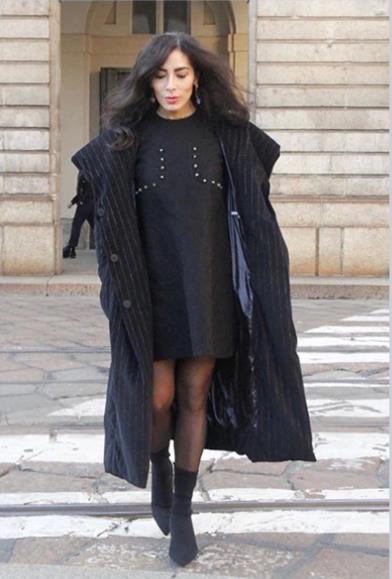 Where have you been by wearing VIVAIA? How was it? Anything particular feels from our shoes?
I used them for the first time to take a tour in the center of my city, Milan, from the Duomo to the Vittorio Emmanuele Gallery, where I also had fun walking spinning on the bull's balls (a tradition in Milan that brings good fortune). Then the Scala Theater, the beautiful Brera Academy of Fine Arts, and at a fantastic Italian caffé in the Scala bar in via Brera, famous for having a design that recalls the theatre and the art galleries in the neighborhood. That area of Milan is famous for art, design, and fashion.
With my beautiful Vivaia boot, I felt very comfortable. I was so happy with them, they were elegant but felt like walking barefoot, and yet, thanks to their softness and tasteful design, I was wearing a very elegant boot, moreover, eco-friendly. The best thing is that I walked for hours yet my feet didn't hurt a bit.