Notice, this article is written by intheknow.com. The original post link https://www.intheknow.com/post/best-foldable-flats/
It's hot outside, so you know what that means — it's time to bring out the flats! The warmer months bring easy, breezy fashion, and a comfortable and portable flat shoe is a staple in any woman's spring and summer wardrobe. But with so many options out there, which are the absolute best foldable flats to buy?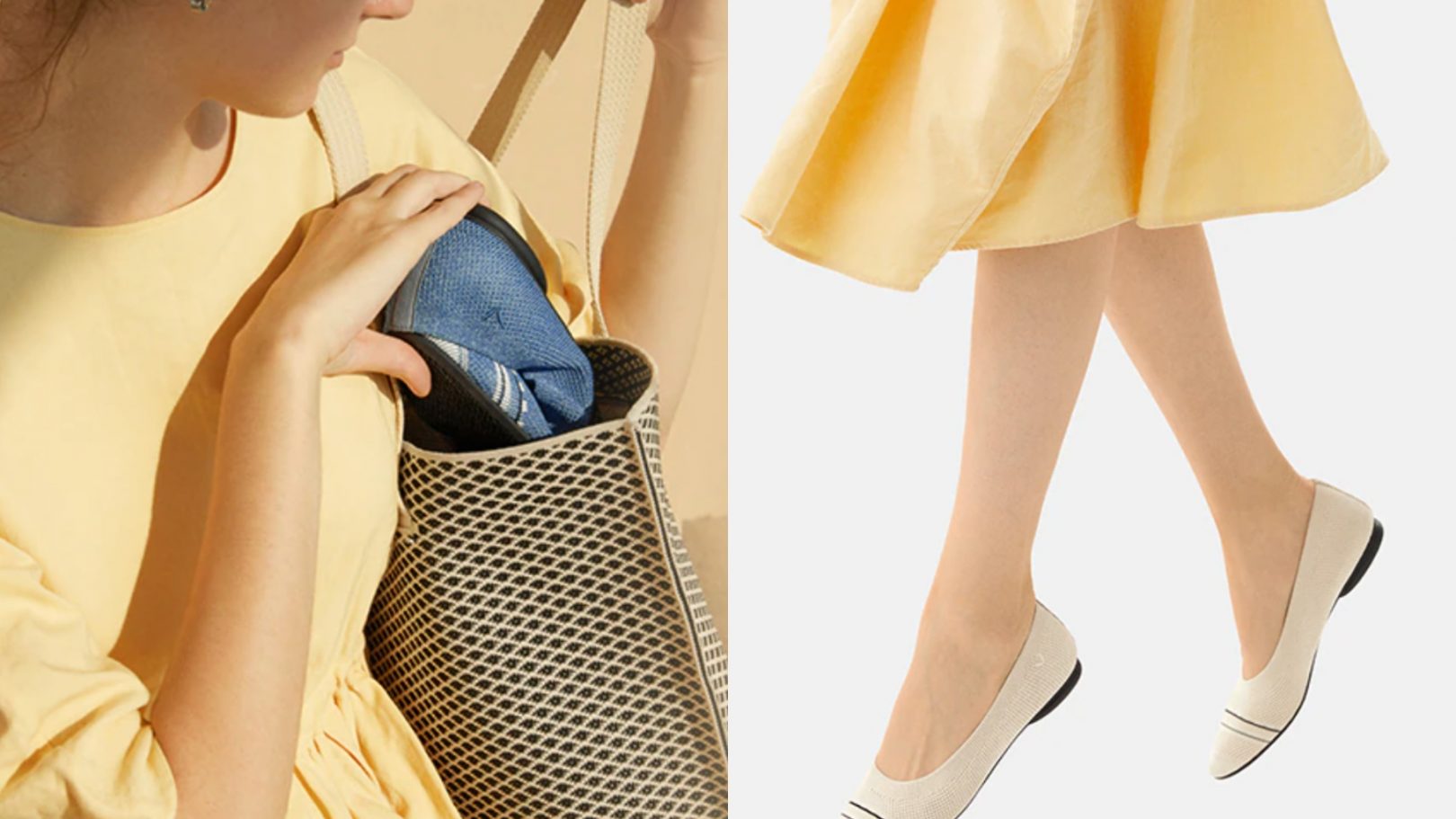 According to several shoppers, VIVAIA makes the most stylish and comfortable flats. They're easy to fold and stow in your purse without creasing or damaging the shoe. Choose from the pointed-toe Aria 5° and the round-toe Aditi for your spring and summer wardrobe upgrade.
If you have bunions or wide feet and need a flat that's both comfortable and stylish with a more elevated aesthetic, VIVAIA's Aria 5° Pointed-Toe Ballet Flats are the perfect pick.
These feature a 5-degree inward adjustment for a wider and more flexible toe box that won't squeeze your foot. In fact, the knit upper stretches in four directions to avoid toe squeezing. This gives you better functionality and fit and comes in handy if you're planning on wearing these for hours on end.
They also have maximum cloud-like comfort, increased arch support, heel cushioning and high elasticity. Shoppers say these give you "sneaker-like comfort" in a more casual and classic silhouette.
Also, the Aria 5° Pointed-Toe Ballet Flats are machine washable and dry super fast, making them the perfect everyday shoe. Plus, if you're always on the go or need a shoe for your morning commute or airport runs, each shoe folds in half and fits compactly in your bag.
Sizes for the Aria 5° range from five to 11, and they come in 10 different colors, including denim blue and solid black.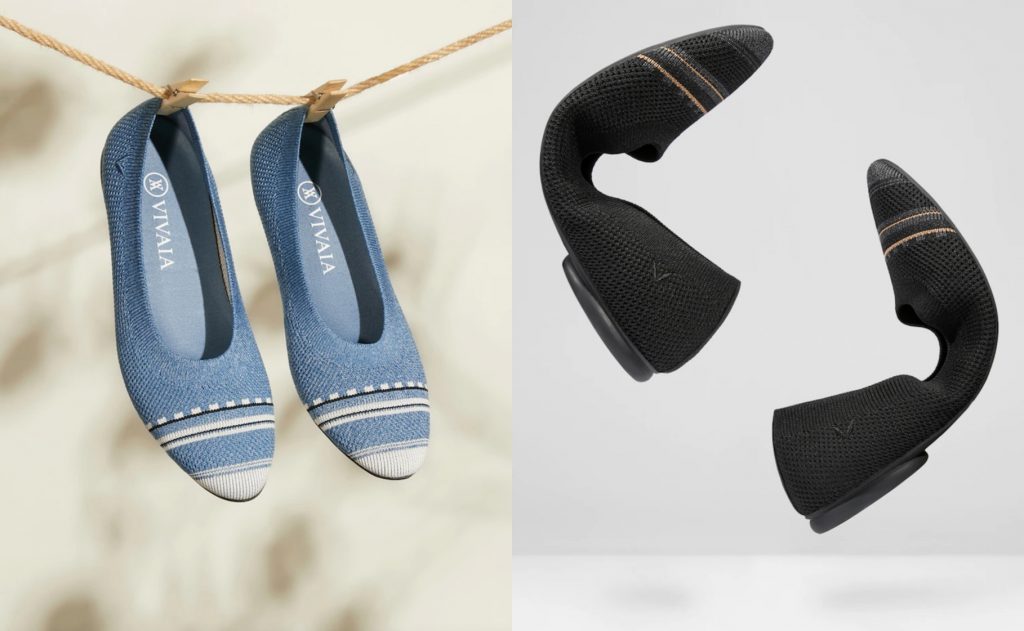 If the pointy toe silhouette isn't your style, opt for the Aditi Round-Toe Foldable Flats. These feature a classic ballet shoe silhouette with an elegantly rounded toe and a stretchy, soft knit upper. They also have an innovative back upper for better heel wear and less strain.
Like the Aria 5°, these are unrestrictive and perfect for those with wide feet. Of course, they're also completely foldable and weigh close to nothing, so you'll feel like you're walking on air. Shoppers particularly love that they're machine washable and feature removable deodorizing insoles and anti-slip rubber outsoles.
Sizes for the Aditi range from five to 11, and they come in seven different colors and patterns, including the best-selling solid black.