Name: Laura
Country: Spain
Career: Visual merchandising / DIPLM
ELLE PR / Fashion Event Organizer
Instagram: @uual___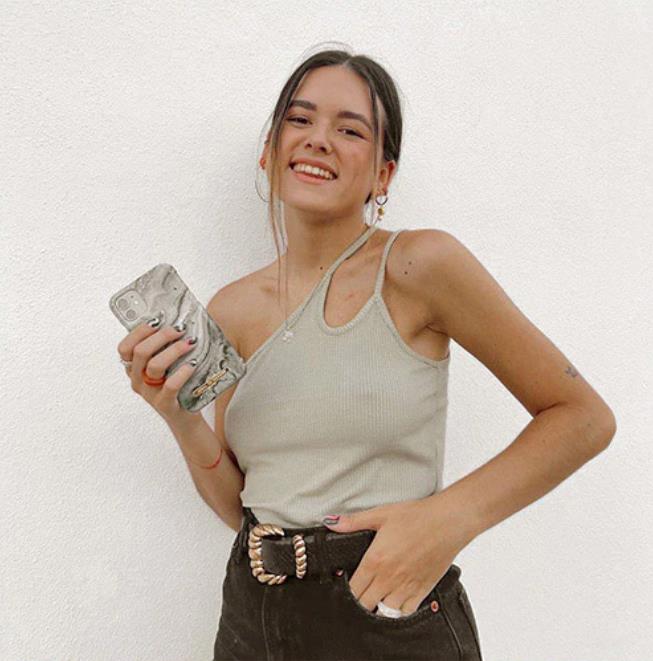 Laura is an art enthusiast who was born in Seville (Spain) on December 28, 1997. She really enjoys spending time with her friends and family in her beautiful city, it is famous for its traditional Andalusian art (architecture, Flamenco) and gastronomy.
"Anything can inspire you if you look at it with the right perspective."
Not surprisingly, she grew up in a rich attistic atmosphere. "Art has always inspired me, it has moved me inside. At first when I was a teenager I was attracted to interior design, but over the years fashion has taken hold of me, and when I studied Visual merchandising I realized that communicating fashion was my passion. In recent years for me fashion occupies an important part of my life, and since I have dedicated myself to creating content on social networks, I spend more and more time on it says Laura
Although she loves her city so much, she is still looking forward to moving to Madrid since it is a more communal city, with a million opportunities. In Madrid there are always cultural and art plans to do, and she also feels much freer when it comes to dressing. Last year, Laura studied PR and organization of fashion events in a great school in Madrid
"I am very anxious person, and Lam clear about my future. and I believe that working hard always pays off. although sometimes things are not easy. If you have a dream, go for it!"
"My family and friends always support me, they know that I am a hard worker and that I achieve what I set out to do thanks to my perseverance. There are people around me who do not understand some of my decisions, because they are more closed-minded, but finally they see that I get what I want and that I strive for it and they are happy to see me happy." says Laura.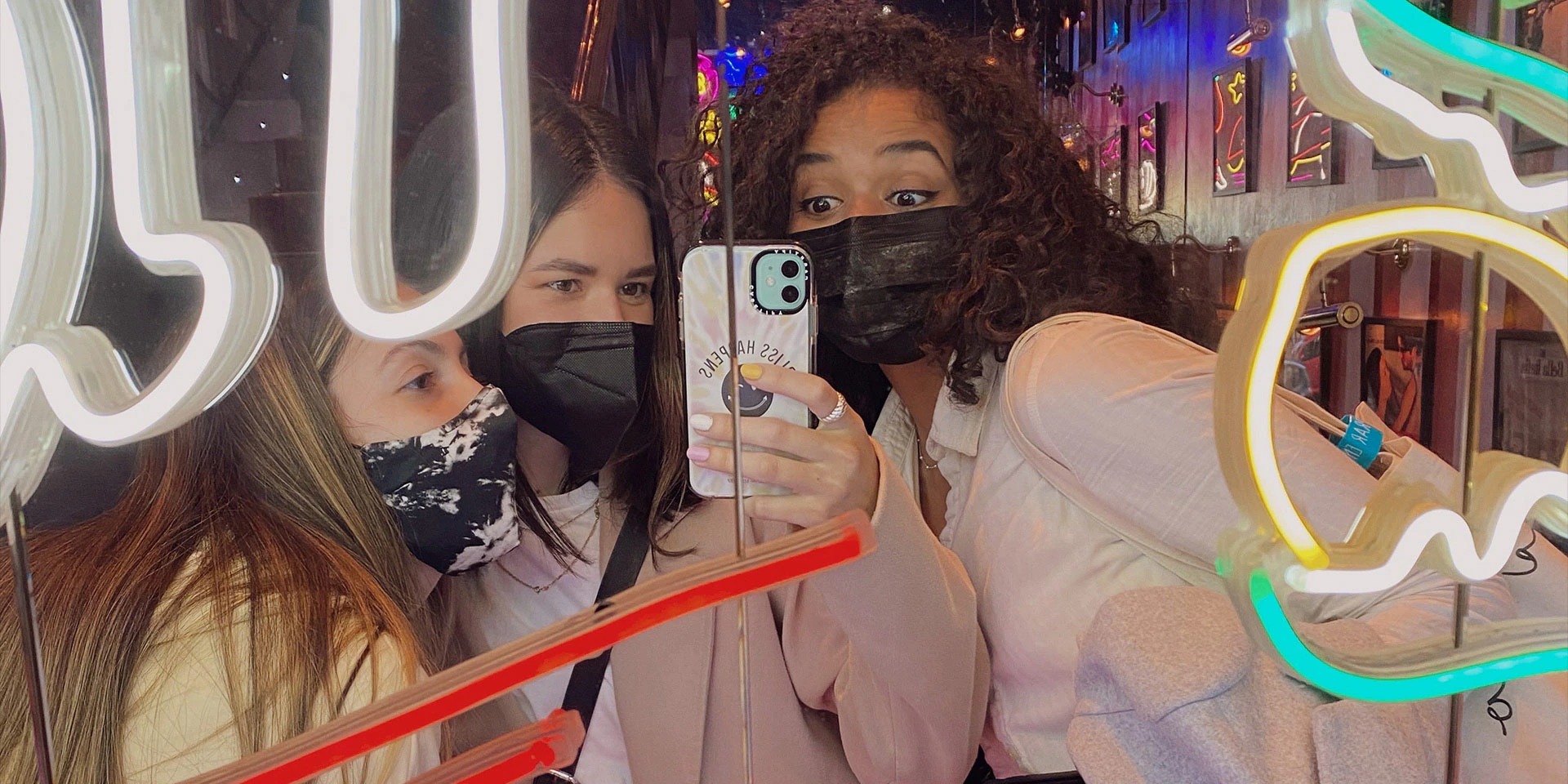 Back to Laura's Career Life
This was quite a process for Laura, at the time when you like fashion, everyone tells you go study fashion design, but she was not attracted to designing fashion, that was clear to her. It was in her degree of Visual Merchandising, when Laura started projects where she had to create elements that would 'attack a public', so that they would buy a fashion garment, There Laura saw that communicating fashion was her thing, later she discovered everything that was behind the digital world in fashion and it was incredible.
"I have not been the type of girl who since I was little loved fashion and always knew that I wanted to dedicate myself to it, over time I was rediscovering, learning and observing. And although discovering my passion took a while, now I am more than determined. Advertising, public relations and the digital world are my great passions within the fashion sector." says Laura.
Last year, Laura studied PR and organization of fashion events in a great school in Madrid, it was unbelievable, especially her teachers were workers in the sector. In addition, she was fortunate to be able to work in a leading Retail company in the market.
These practices that have lasted 6 and a half months, it has been a dream for her. Laura's position was as an SEO writer for Web positioning, discovering what it is like to work in a communication department and researching retail fields, new technologies, marketing … has been very beneficial for her. In addition, she has always received words of motivation and gratitude from her bosses, something that is appreciated because they value you.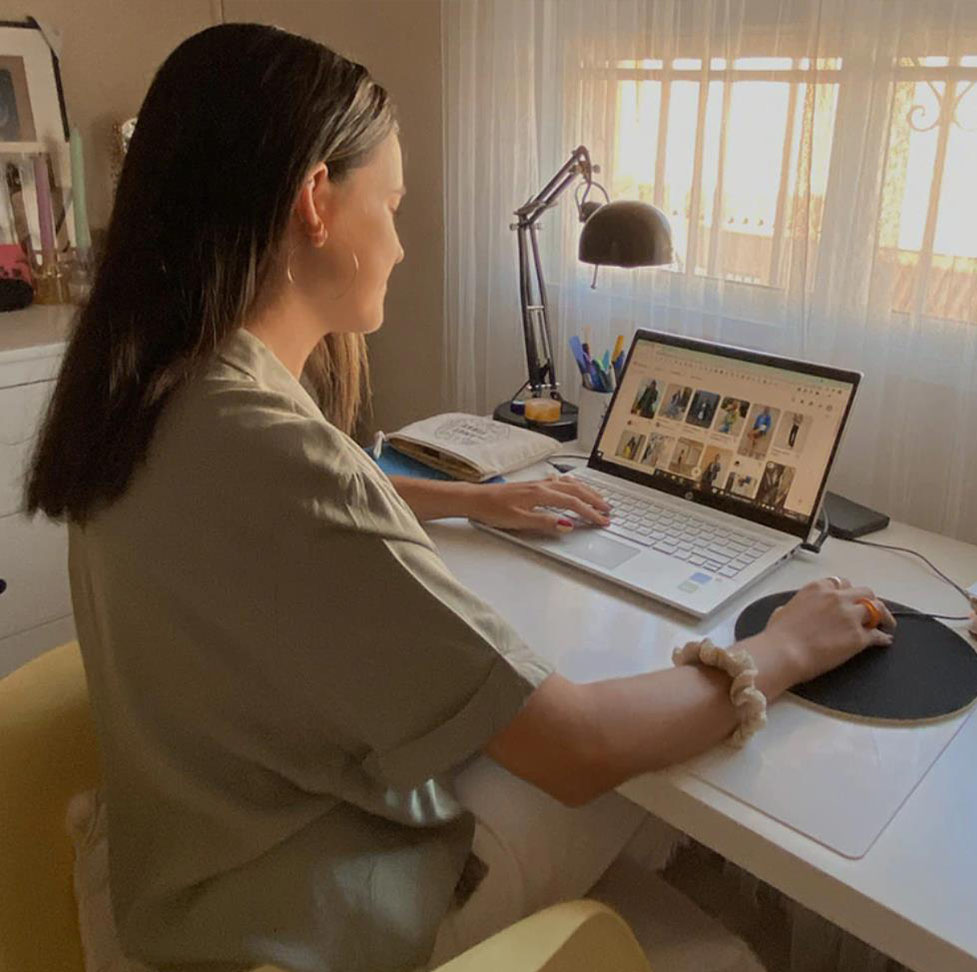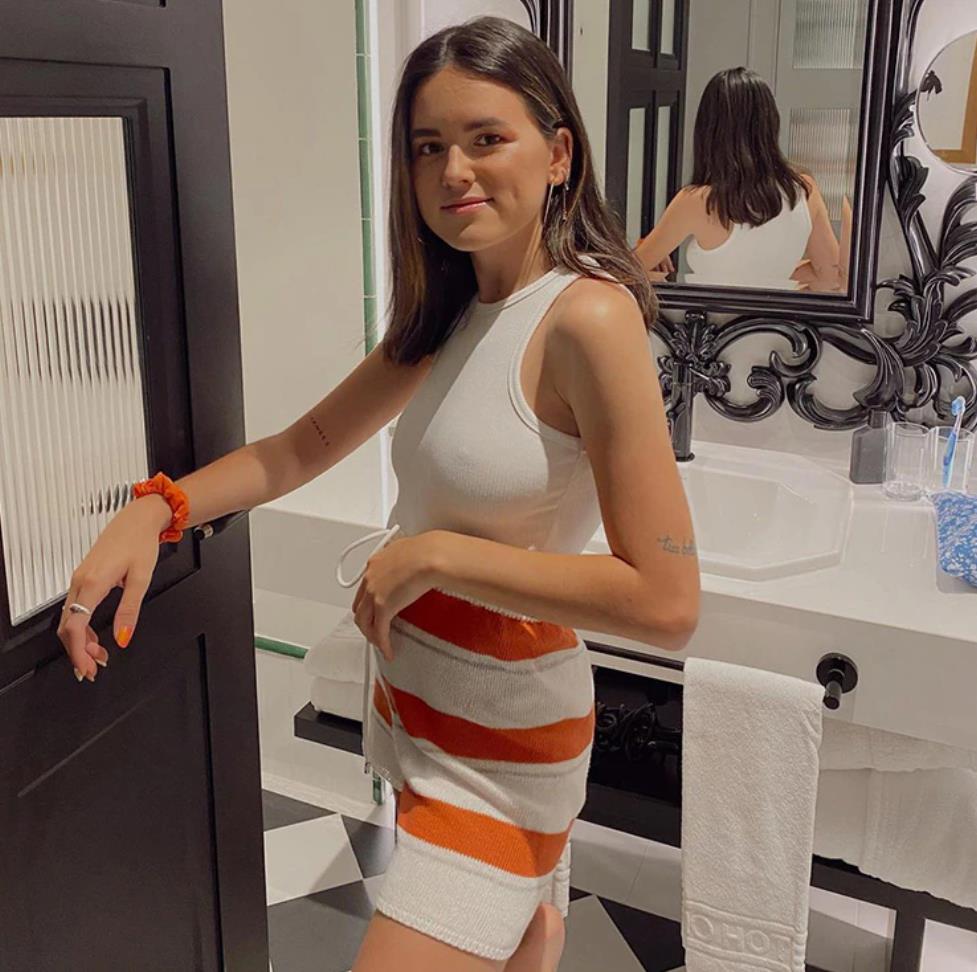 All this growth has been added to the fact that this same year Laura started her professional profile on social networks, which became a hobby, is now her job. In her profile she shares her vision of fashion, her personal growth, and a little about her lifestyle.
"I am one of those who think that anything can inspire you about someone or something and that is what I try to make insoir with anything that surrounds my life, but always giving an extra point of importance to fashion."
"Starting my personal page was not easy, but it has helped me further define who I am, and who I want to be, Showing myseff on social networks, I have gained security that I did not have before. I have stepped out of my comfort zone and I have learned many things." says Laura.
Taking the step to study PR and the organization of fashion events in Madrid has made Laura more sure of wanting to dedicate herself to this sector, and to know in which fields she wants to specialize. She really likes the digital world, that's why next year she will go to university and study Advertising and Public Relations to finish her training.
Back to her Daily Life
Laura told us, when she is not working, she tries to go out with her friends, enjoy the company of her family and nature. She also loves to learn about fashion, music, reading
Laura thinks that something that always makes her happy to remember is her adventures when she lived in the United States, the freedom and pride of herself that she felt there made her enjoy every moment a lot. It was a lot of fun ending up dancing in a New York bar, something she never imagined she would experience.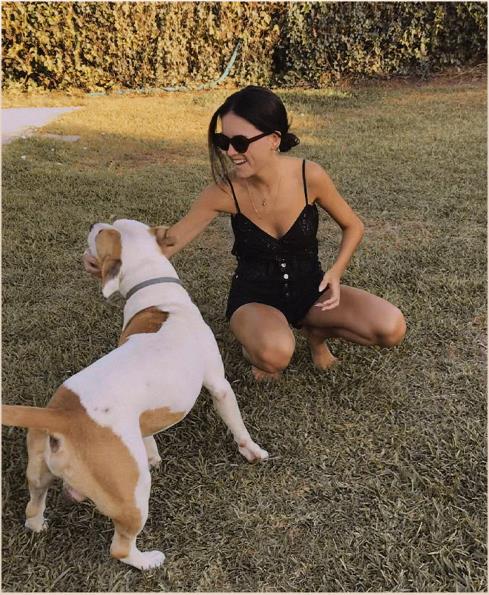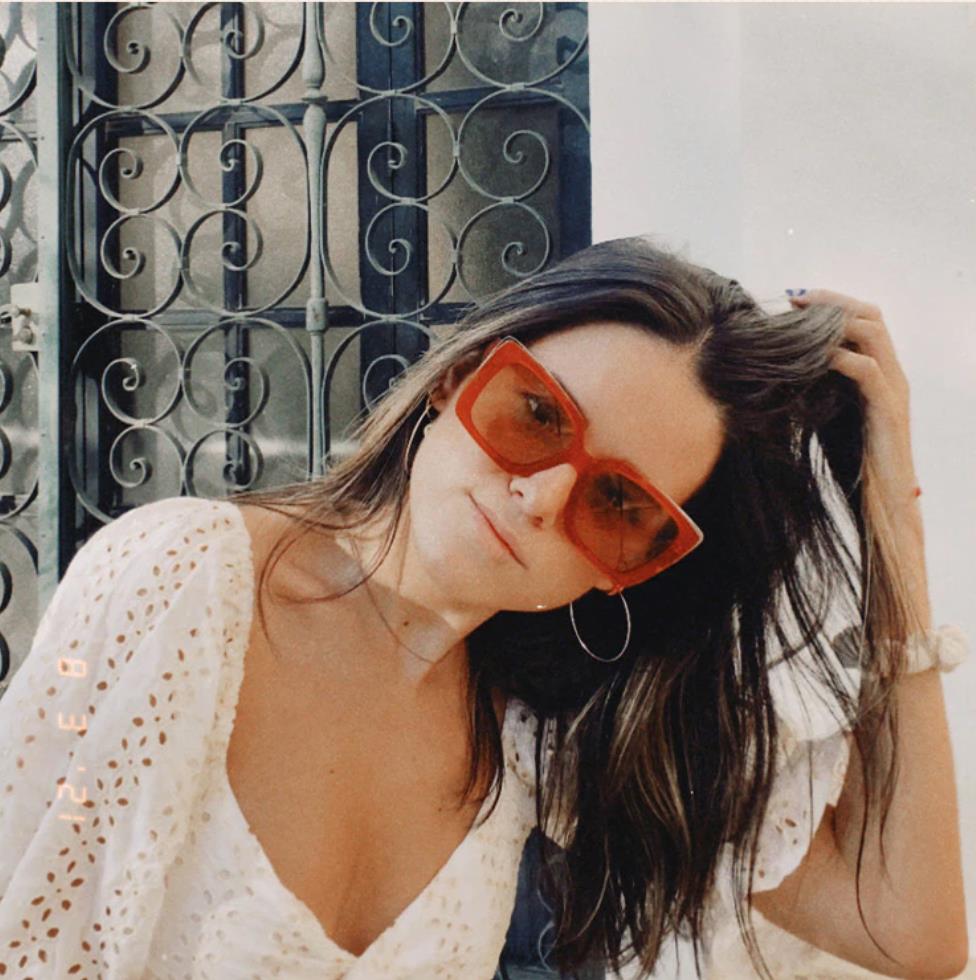 Laura's 3 Hashtags
#eork #love #crealivily
"Because I consider that in my life I have worked hard to achieve everything that happened to me. I am also a loving and sentimental person, and I believe that love is the basis of life. Finally, I believe that creativity fils my life, and gives hope and motivation." says Laura
Back to shoes
What's your understanding of "Sustainable lifestyle" and "ecofashion"?
I think that in these last years my buying behavior has changed, every time I prioritize quality more than, quantity, and I also think a lot more if I need something, 'or how much I will last before buying it. On the other hand, now before buying something I see if itis respectful to the environment, if it has had a sustainable manufacturing process or if the materials are recyclable or natural. These appearances are very important to me now.
I think that for brands these sustainable aspects are good publicity, since they say a lot of good things about the brand. In addition, more and more people are opting for sustainable brands.
What type of shoes and outfit would you like to wear? Is there any difference between what you wear at work and what you xear in daily life?
I like to dress comfortable, but stil I like to feel neat. Combining more groomed garments with more everyday garments is excellent. At work, depending on what type of job it is, I try to dress more neutral or more fashionable. I try that my attitude is reflected in the way I dress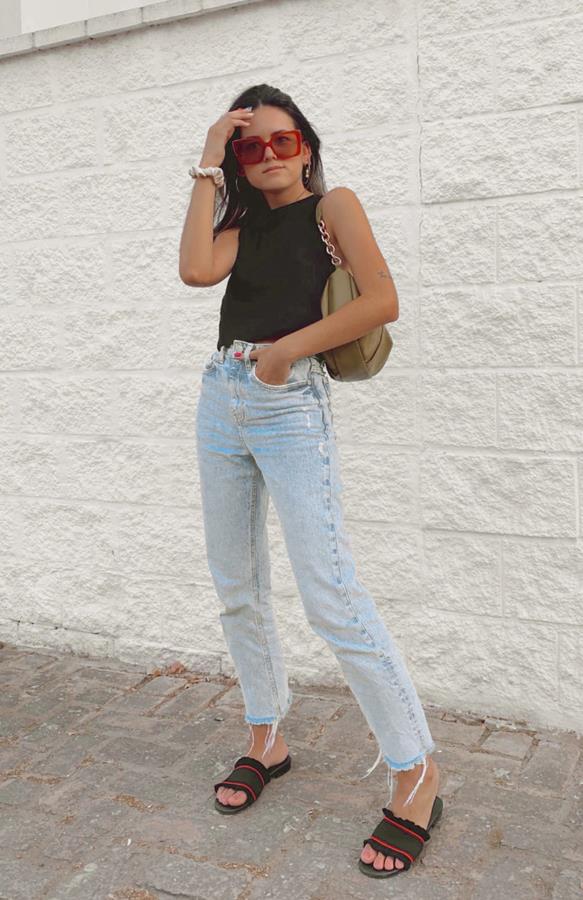 What factors do you consider the most when purchasing shoes and why? And what does a nice pair of shoes mean to you?
First, they are beautiful and original. Also your comfort, and as an important factor the materials with which they were manufactured, Those comfortable shoes that you wear with everything and for any occasion. And that last for many years.
If you could describe yourself as a shoe, which type of shoe would it he?
It would be white, comfortable shoes, with which to be able to walk for hours and that have some original touch in a neutral color.
Where have you heen hy wearing VIVAIA? How was it? Any particular feel from our shoes?
I have used your sandals, many times, to work, to go to run errands, to go out to dinner … They are comfortable, it is for me its most remarkable aspect. In addition, they are beautiful and original but at the same time they combine perfectly with many outfits. The biggest difference for me is its sustainability and quality compared to other types of sandals that, in addition to not being sustainable, have a worse quality and a higher price.