Falling in Love with Food
Carol Clayton Career: Vegan Food Blogger: Recipe Developer, Food Photographer, and Cooking Instructor
Country: USA
Instagram account: @vegeta.full
Website: www.vegetafull.org
ABOUT ME
Hi! My name is Carol and I'm so happy to meet you! I live on the beautiful Olympic Peninsula in WA state with my husband Todd. We are surrounded by tall evergreen trees and all sorts of small independent farms. As a vegan food blogger, I spend my days immersed in all things plant-based. My greatest joy is teaching other people how to create delicious vegan meals that they are really proud of. Cooking is truly art you can eat! Vegetafull is my happy place where I share recipes, food photography, and offer in person culinary experiences. If I'm not cooking up a storm in my retro kitchen, you can find me getting my shoes muddy on the Olympic Discovery Trail or traveling to visit my 4 grown children.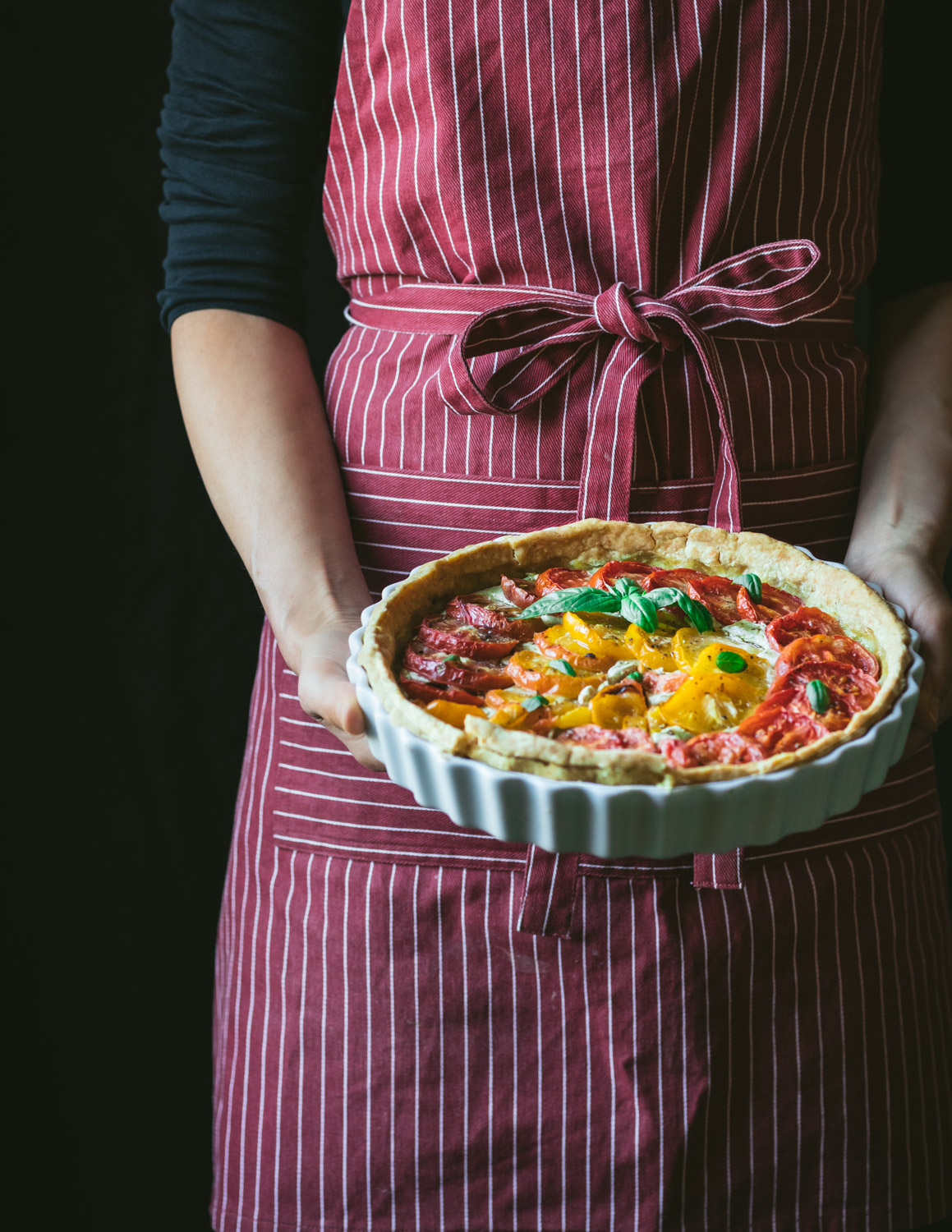 I found myself by falling in love with food. We all love food, it's a common bond. But there was a lack of confidence in my daily decisions about what to eat. "Is this good for me?" "Where did this come from?" "Is it really sustainable?" were questions that flavored my food with hesitation. After years spent cooking at home with my youngest daughter, who is now a vegan chef in Manhattan, I had the courage to give a few vegan recipes a try. This unexplored landscape was so exciting and new! Could food made entirely from plants taste deeply flavorful and satisfying? The answer again and again was yes. I came to trust the food like you would a faithful friend. It was good for me, it came from the ground, it was sustainable. Becoming vegan led to a sense of peace that didn't exist before.
#feedpeopleplants
I just had to share this love with the world by starting a food blog and Vegetafull was born! This took me on a journey to learn food photography, recipe writing and development, and ultimately cooking instruction. I've traveled internationally to learn with other photographers, created recipes for commercial production, been featured on the cover of Thrive Magazine, and educated over 100 students in the past 2 years. I am filled with gratitude and hope every day, and I strive to share that feeling of joy I found with others.

I feel the simplest way to create positive change is to start with small doable acts that you can accomplish every day. By reaching for the oat milk or buying a plant-based burger at the drive through, you are changing the world!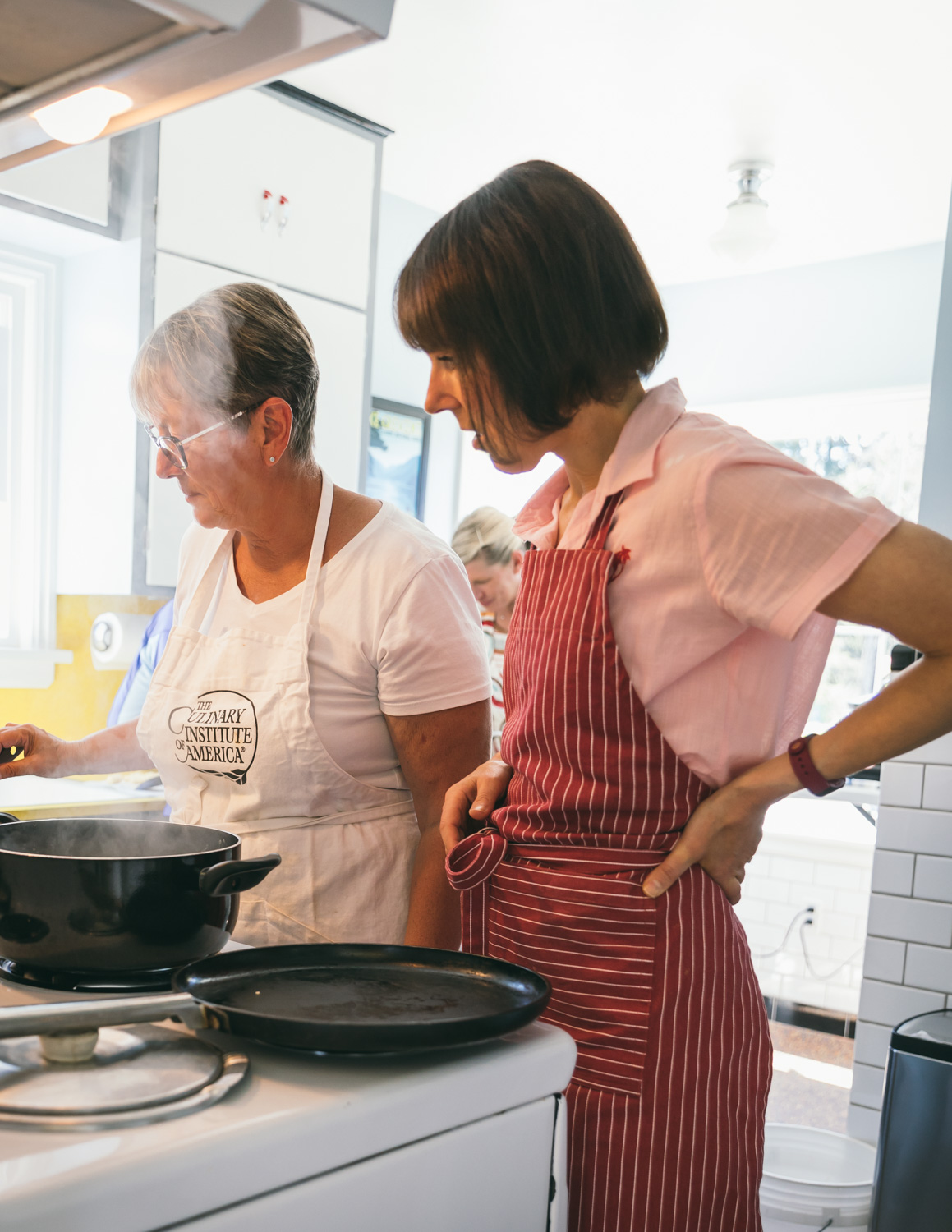 The happiest day of my life was my wedding day. Just look at that smile! Todd and I met working as volunteers at our local marathon so it was an easy decision to get married at the start of the race and run in our wedding clothes. The whole town cheered us on as we ran. Our picture was in the paper, and I felt like a celebrity! All these years later we still run together as a family. The unity of movement and a shared goal have strengthened our family and created some of the funniest and most cherished memories.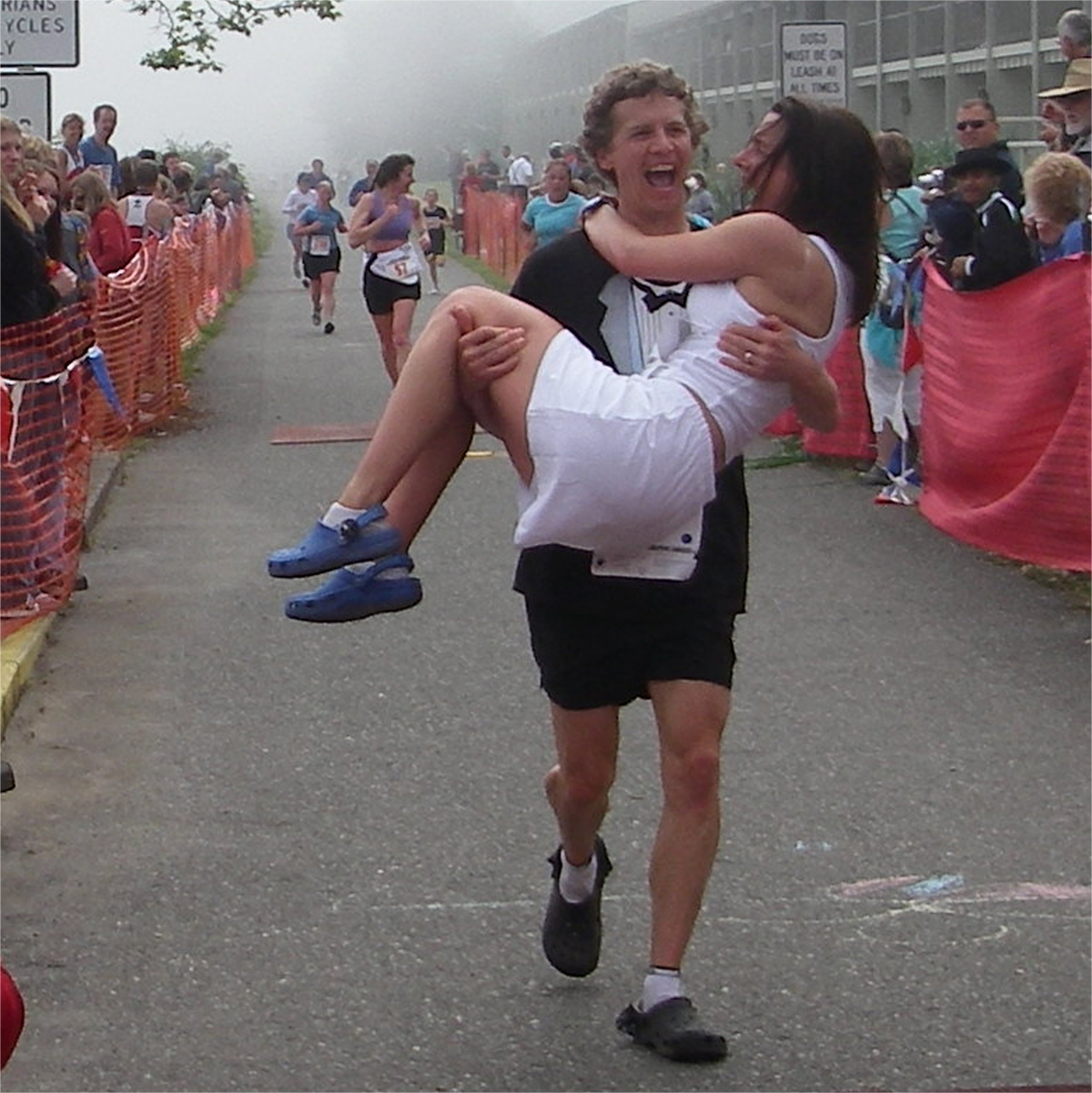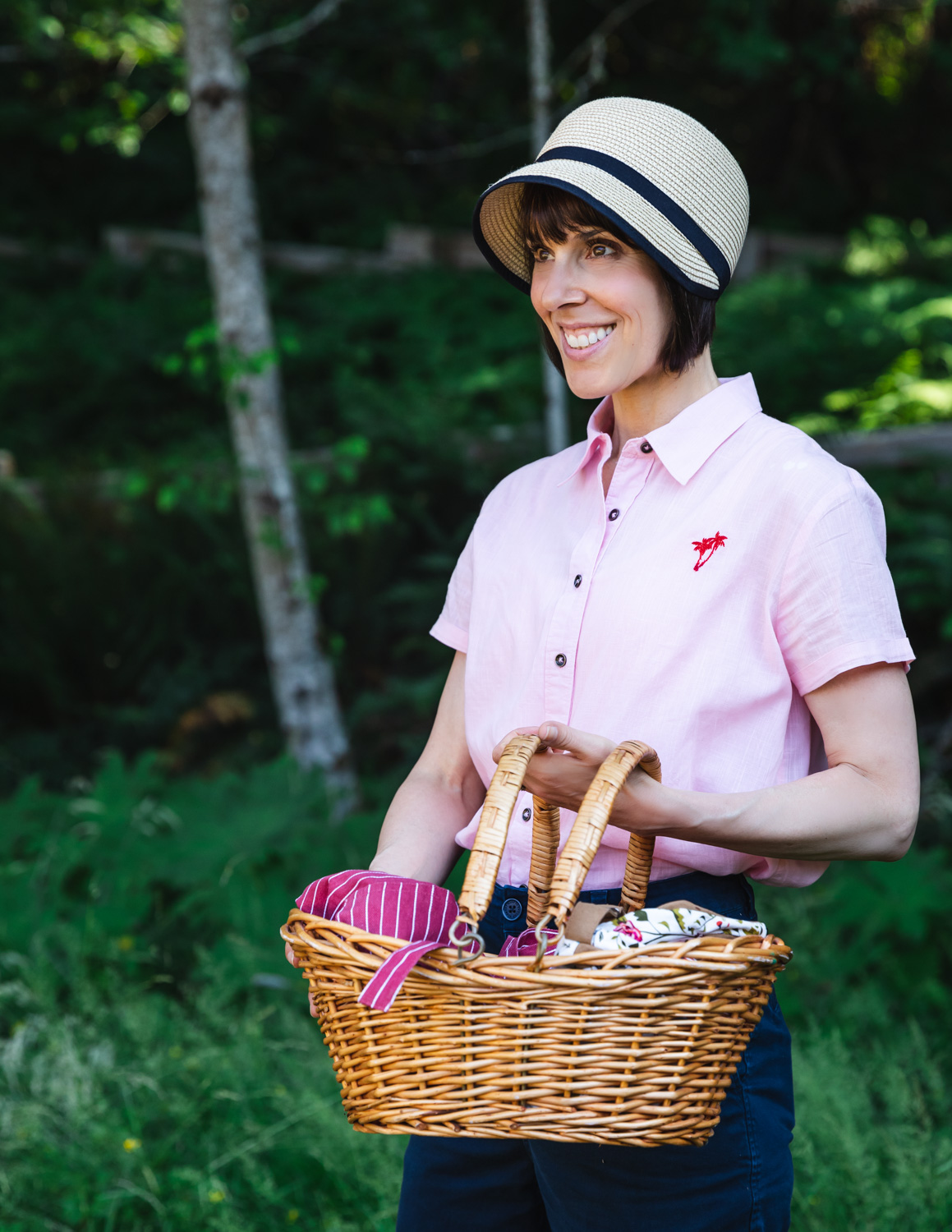 I am a full-time vegan food blogger which is more like a lifestyle than a career. I feel this is the benefit of doing work that you love! My degree is in art which has translated well to food photography and styling. Every time I fire up the camera and shoot a recipe, art comes into play. The lighting, colors, props, and mood of the photo ultimately capture the spirit of the recipe. Beautiful and delicious-looking photos invite others to take a chance and create something new.

Fortunately, we eat every day so there are boundless recipes to create! Much of my inspiration comes from our local farmer's market where I am also a board member. The fresh produce practically calls my name as I walk by the stands. Cooking is a magical practice where you transform ingredients into something exciting and new. It doesn't have to be complicated to taste like love.
If someone asks what my favorite part of food blogging is, I can answer without hesitation: Teaching cooking classes, and workshops, and planning culinary excursions. The positive energy of a small group of folks filled with excitement and anticipation of learning something new is the best feeling in the world.

Outside of working with food, I drink up as much of our beautiful peninsula as I can. Running on The Olympic Discovery Trail and swimming in Lake Crescent connects me with the land that gives so much to us. Todd and I also prioritize spending time with our 4 adult children who each live in a different state.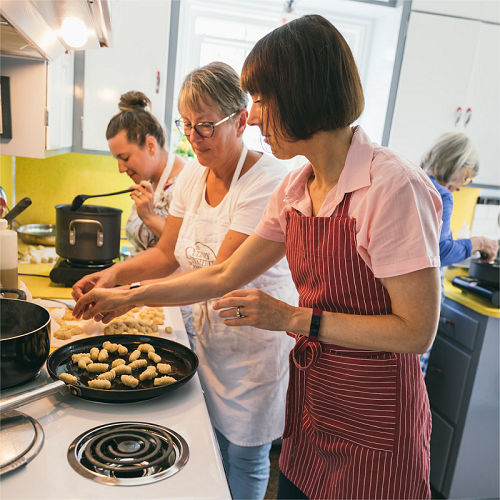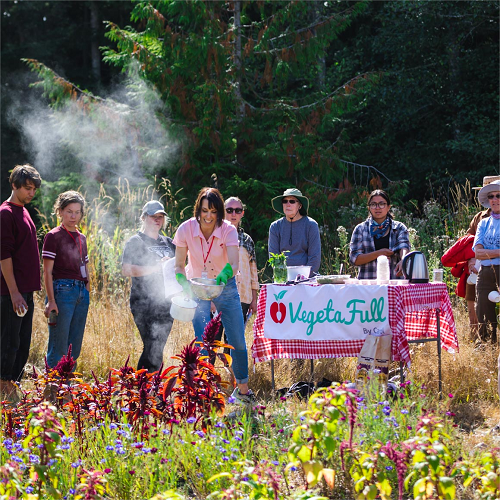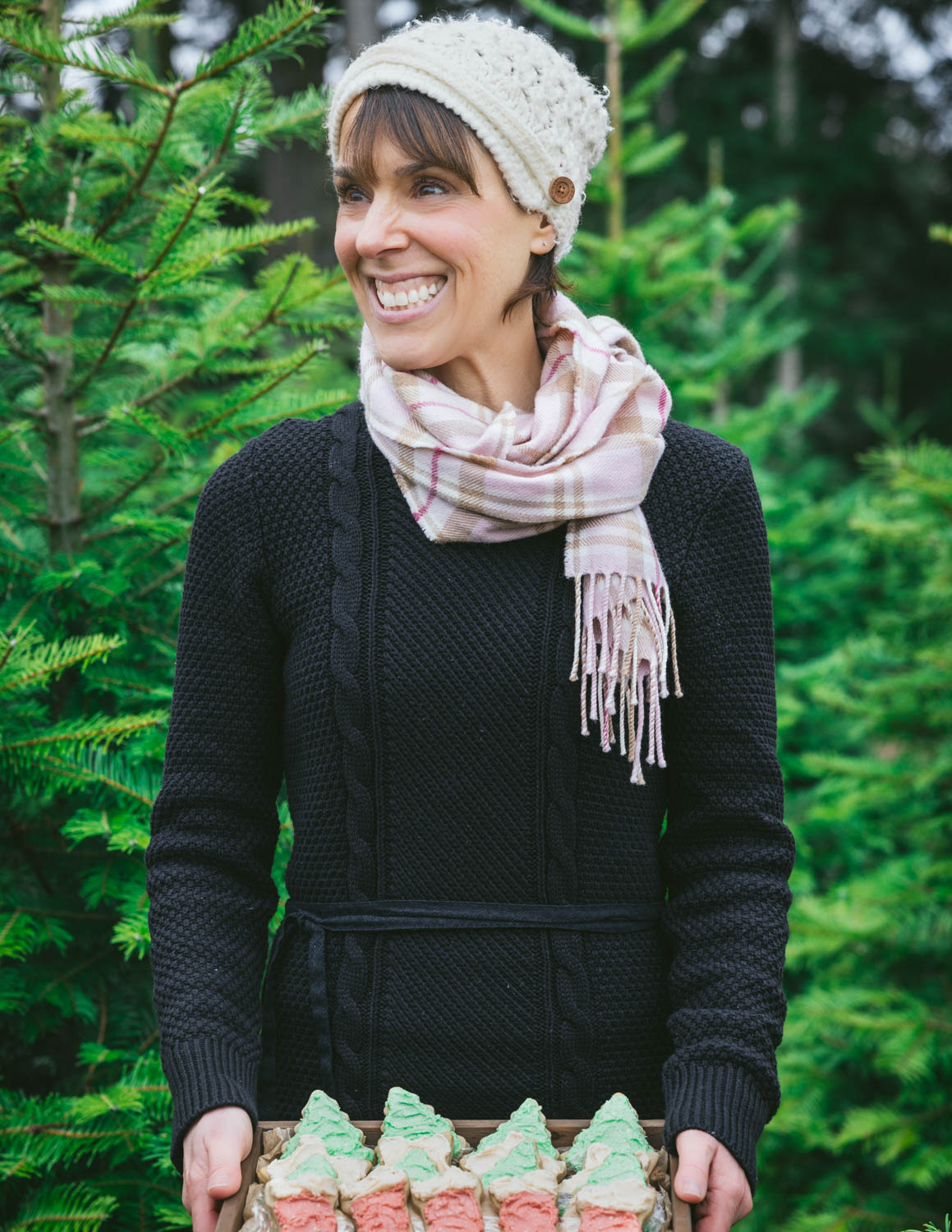 #vegetafull
It all comes down to one word: compassion. At our core we are all compassionate creatures. Looking through this lens helps me shape my decisions about everything; what to eat, what to wear, and how to interact with others. I'll never be perfect, and that's okay, but the motivation to touch others in a positive way fills me with energy.

I truly feel that what we eat is one of the most powerful choices we can make. Vegetafull, in a word, embodies the idea that you can have a full heart and a full belly, all by eating plants.
Christmas Recipes prepared by Carol
Vegan Heirloom Tomato Tart with Basic Cashew Cream

I'm so proud of this recipe that features the bounty of our local farms. There really is nothing better than biting into a vine-ripened heirloom tomato baked on top of herby cashew cream that's cuddled in a flakey crust!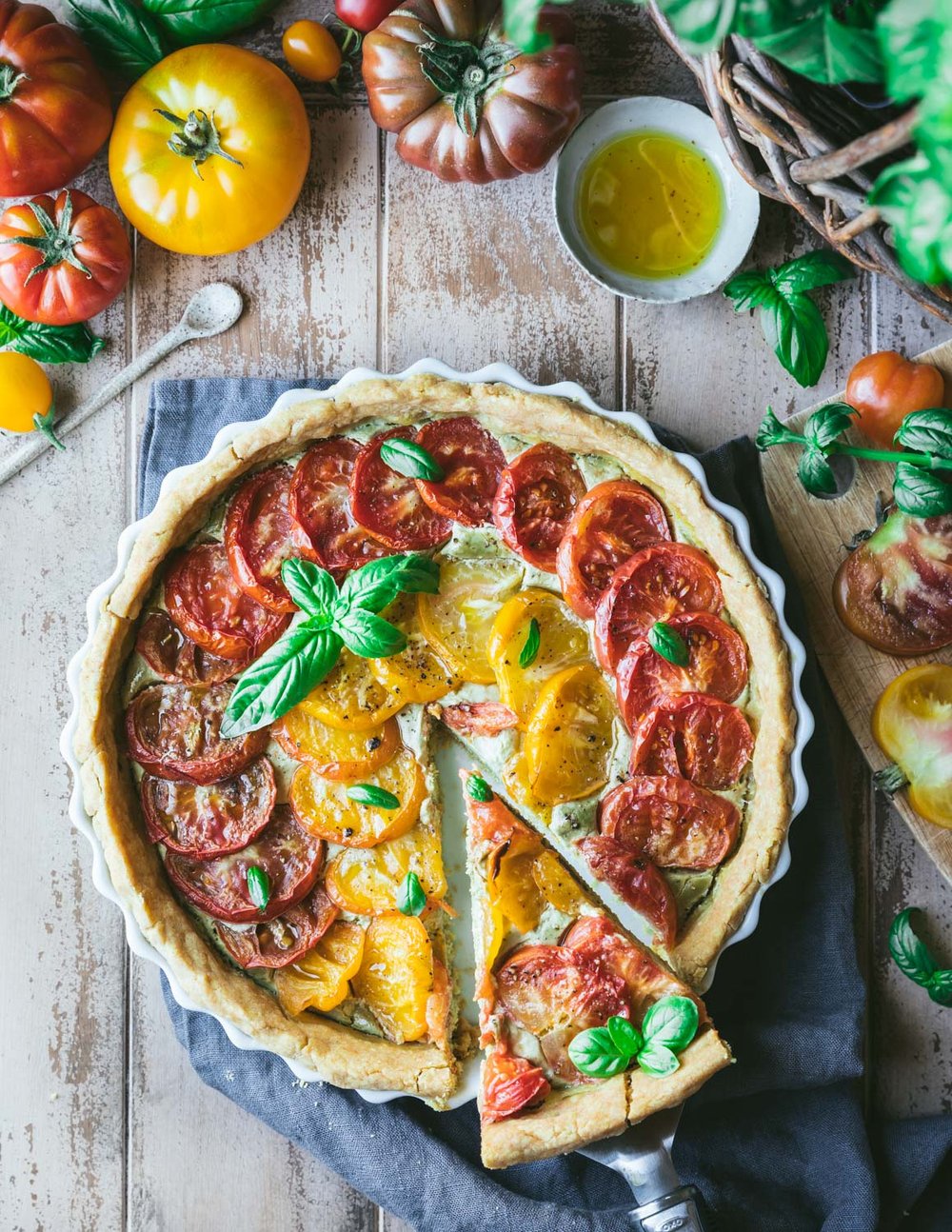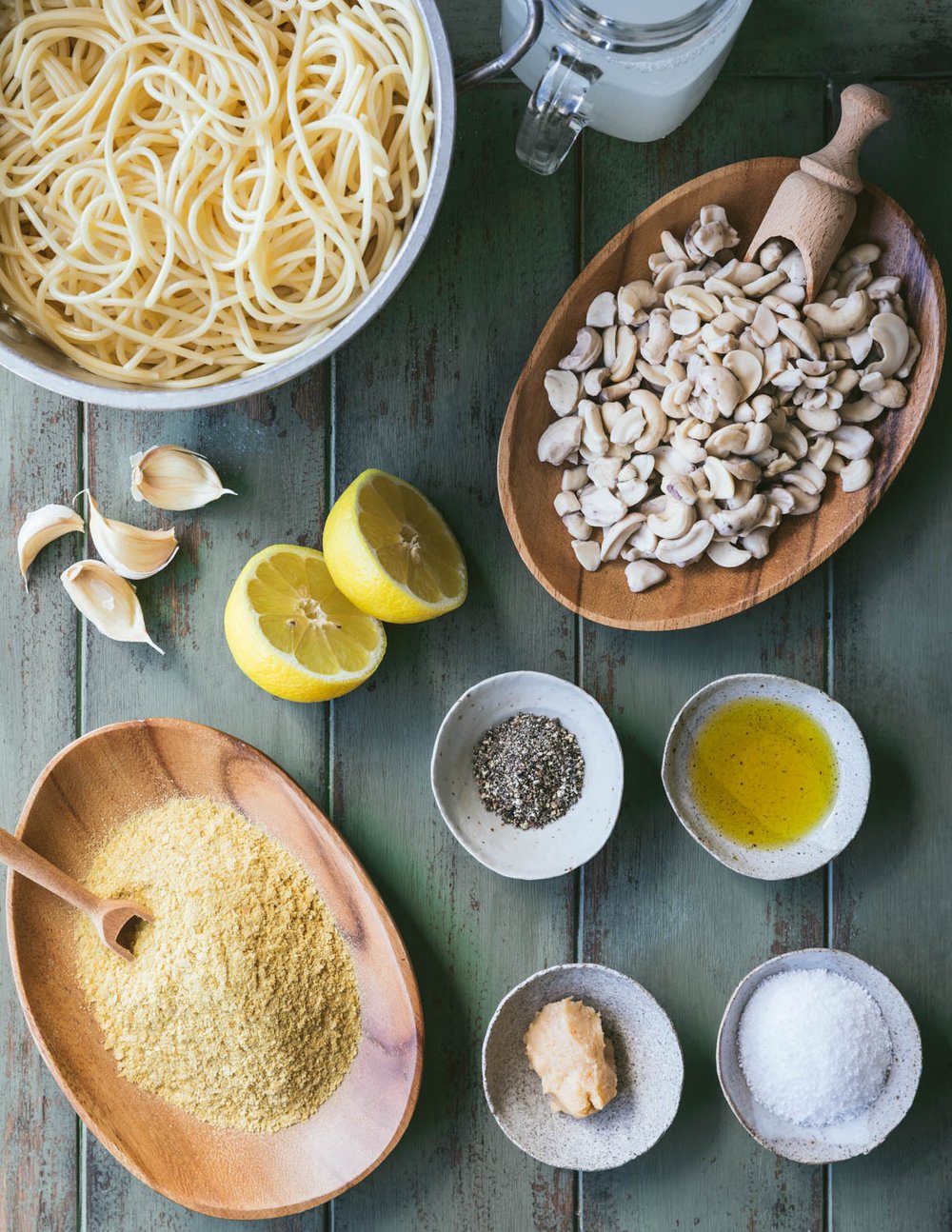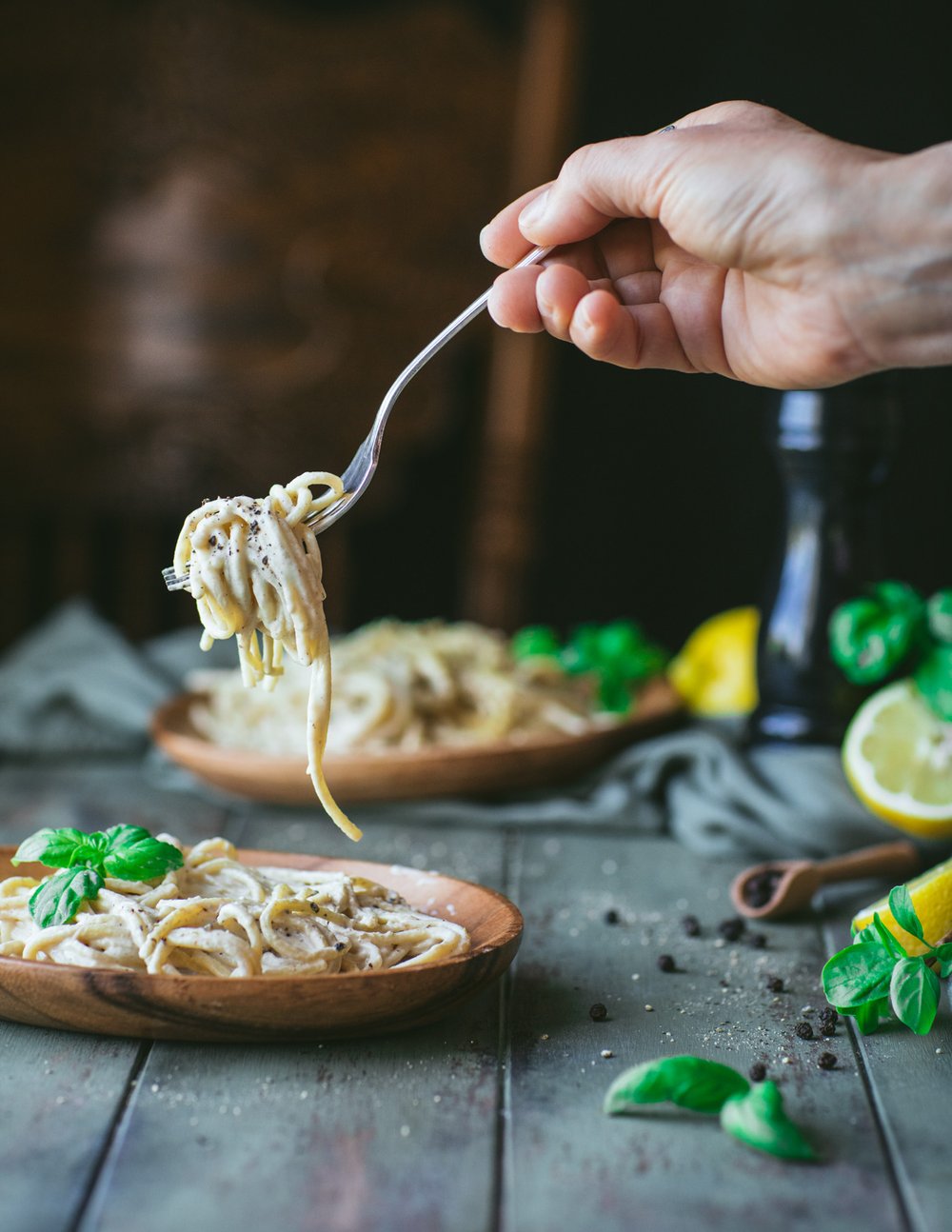 Creamy Vegan Cacio e Pepe

This recipe goes to show that you can be vegan and have it all. It's rich, creamy, full of bright peppery flavor, and is *insanely tasty*. Think sophisticated mac n cheese, in the best way possible.
Avocado Chocolate Mousse

If you've never had avocado chocolate mousse, prepare to have your mind blown. This is one of the most requested and well-loved recipes by my community. I served it to a catered dinner for 40 last summer and no one could believe it was vegan!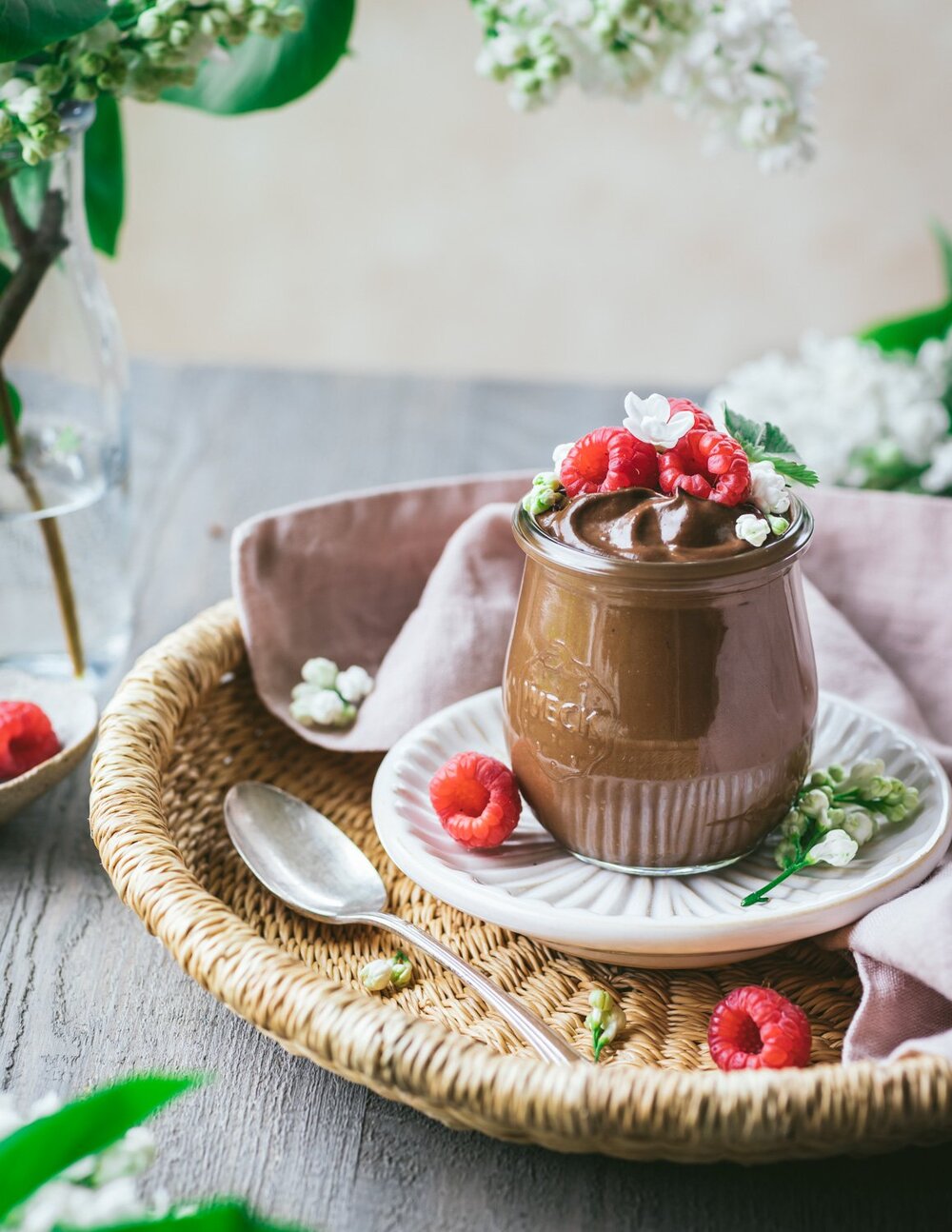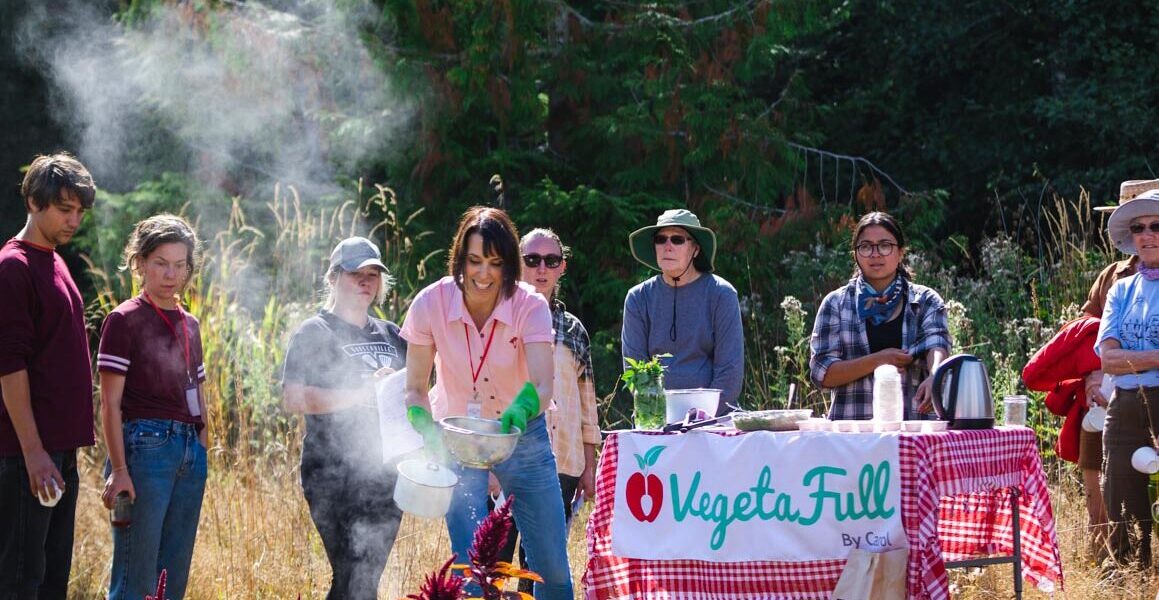 1. Which style of shoes will you pick while you are cooking? Why?
I love fuss-free shoes to cook in that I can slide on and off and clean easily. My trusty old pair of Birkenstocks is usually what I wear.
2. What factors do you consider the most when purchasing shoes and why?
When purchasing shoes, comfort comes first. I had surgery on my left foot a few years back and have been focused on foot health ever since. Shoes must be big enough so you can wiggle your toes and comfy enough to stand in all day long. Of course, I want them to be flattering too, so fashion is part of the decision. I'm more concerned about quality than price.
3. How's your understanding of fashion and eco-fashion?
Fun fact: my husband and I co-own a shoe and clothing store! I retired from my store 2 years ago to start my blog, but we still talk about products all the time. It's exciting to see that major brands and smaller brands too are developing zero-waste shoes made from fabric scraps and recycled shoe soles.
4. What does a nice pair of shoes mean to you?
A nice pair of shoes means that I can slip them on and wear them with confidence. They should feel like an extension of my body that's helping me perform at my best.
5. If you could describe yourself as a shoe, which type of shoe would it be?
I would definitely be a running shoe. They are the most comfortable footwear next to bare feet! It used to be a habit for me to write the date of purchase with a sharpie marker on each pair so I could track how many miles they had on them. A really good pair will hold up for 800 miles!
6. Where have you been by wearing VIVAIA? How was it? Anything particular feels from our shoes? Just share your feelings with us. What's the biggest difference compared to other shoes?
I chose the Vera Square-Toe Heeled Oxfords because they are dressy but practical too. They're warm enough to wear in winter when paired with thick socks and dressy enough for a holiday event. It was 35 degrees at our local tree farm where we did the lifestyle shoot and my feet were happy and cozy the whole time!