Designing for Humans and Making the World a Better Place
Jaira
Career: Designer
Country: Australia
Instagram account: @projectmudi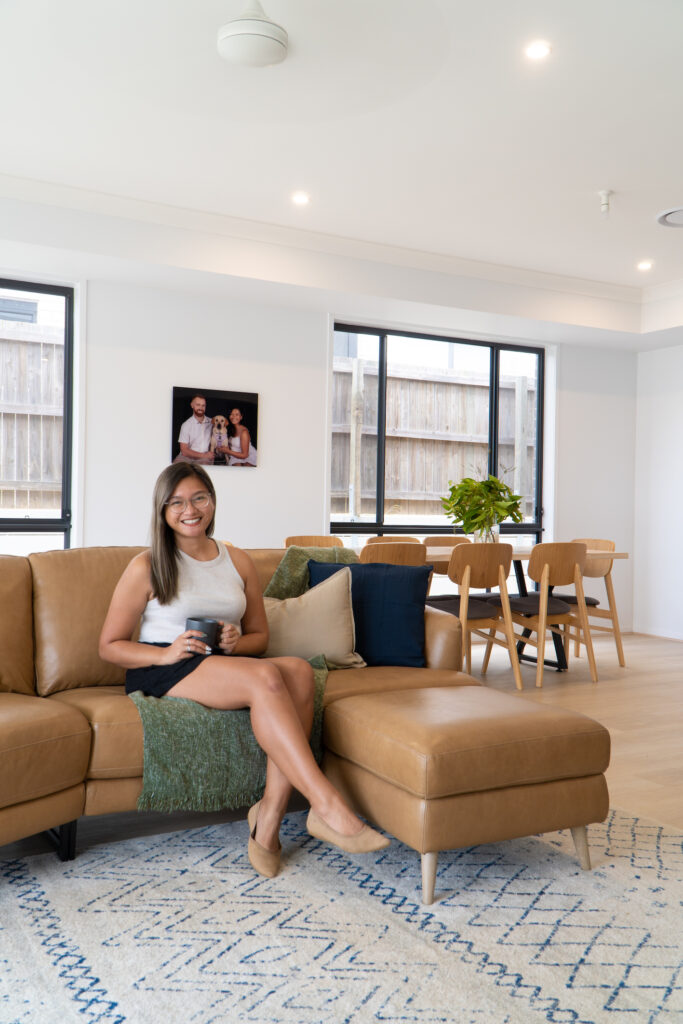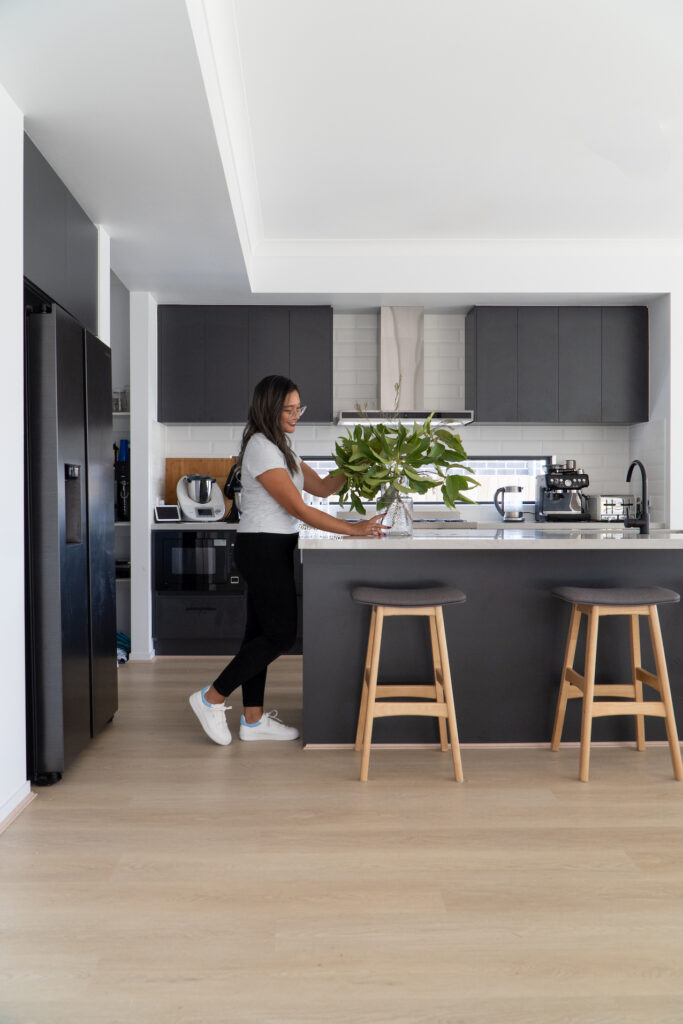 #dogmum #interiordesign #experiences #projectmudi #heyaimcara #Aussie
Heya I'm Jaira! An Experience Designer based in Australia. I make products and places more enjoyable for humans. A blend of creative and corporate, I balance my passion for homes and interior design with my full-time corporate job.
Alongside the house build and design journey I share on Project Müdi, one of my creative outlets is drawing custom house illustrations. If you'd like a bespoke illustration of your home, feel free to check out @projectmudi and order one for yourself or a gift card for a loved one.
I'm also a dog mum to my lovely Cara, a Golden Retriever x Shar Pei puppy. Follow along on @heyaimcara to watch her grow up!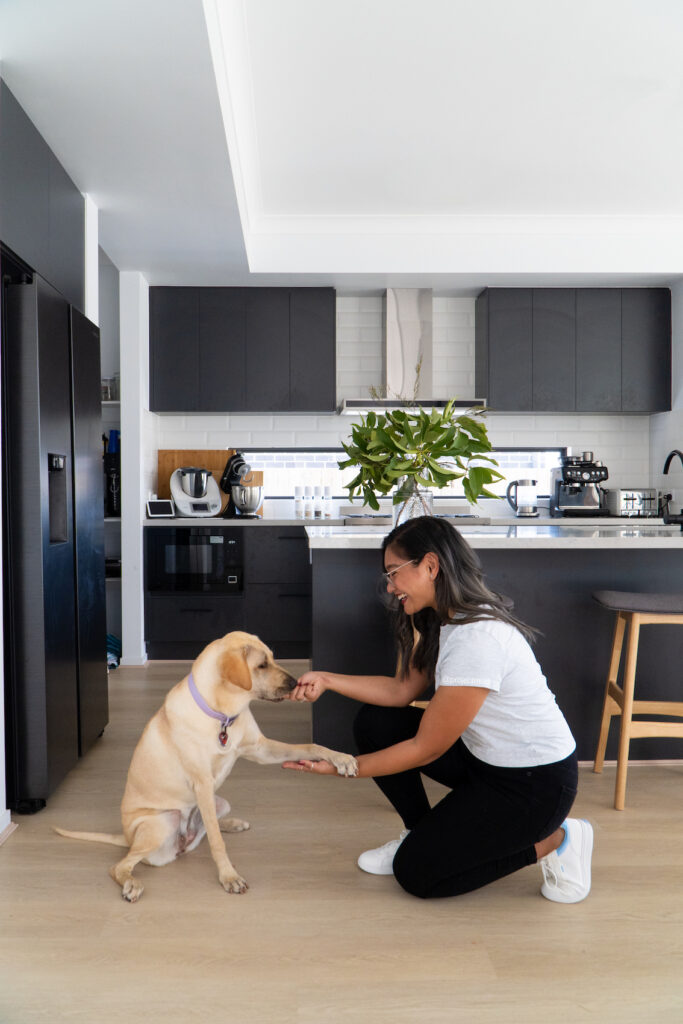 Back to shoes,
1. Which style of shoes will you pick for daily life and why?
My go-to pair of shoes are my Aria 5⁰ pointed toe ballet flats in nutmeg. I reach for them every time I have an errand to run because they're so convenient and quick to slip on even without socks. Being a nude colour for my skin tone it goes well with all my outfits, both professional and casual. Can't go wrong with this pair!
I currently have 3 pairs of Vivaia shoes and I'm already planning my next purchase!
2. What factors do you consider the most when purchasing shoes and why?
Previously I used to purchase cheap shoes, however, they would break often meaning I would need to purchase it frequently which contributes to the problem of fast fashion and landfill. Now that I have the financial ability to, I try to live as sustainably as I can by investing in good quality items such as shoes that won't deteriorate quickly.
Comfort is also a big factor for me when purchasing shoes as I have wide feet, so I prefer shoes with a bit of stretch around my toes. There is a noticeable difference between my nutmeg Aria 5⁰ flats and my Yellow pointed toe ballet flats (Aria 2.0). I actually had to exchange my shoes and upsize because I initially didn't realise that the yellow pair I had weren't Aria 5⁰! Thankfully Vivaia were gracious enough to let me exchange my yellow pair for free which I'm super thankful for as it has saved my feet!
3. How's your understanding of fashion and eco-fashion?
I have a classic, minimalist, neutral style so I don't really go for super "trendy" types of fashion which can sometimes quickly be outdated. I do, however, try to shop for clothes that are timeless and I can use for a long time. I think thrifting for classic pieces of clothing that have been around for ages and don't really change too much, such as blazers and jeans, is a good way to prevent clothing going to landfill. Clothing made from recycled material also rank highly on my list as it's saving resources of new materials and making use of things that would also otherwise be rubbish.
4. If you could describe yourself as a shoe, which type of shoe would it be?
I feel like I would be a classic white sneaker. A versatile piece that works well in casual and corporate settings!
5. What does a nice pair of shoes mean to you?
A nice pair of shoes are ones that make you feel good while you're wearing them, physically and emotionally. It not only has to fit well and leave your feet feeling good afterwards, it should also make you feel like the best version of yourself.
6. Your honest experience with VIVAIA
Besides my trail running shoes, I've literally only worn Vivaia shoes during my daily life. I switch between my trusty nude flats, yellow flats, and white sneakers depending on my outfit for the day. The stretch in the Aria 5⁰ is a game changer. It's comfortable, lets me stretch my toes, and doesn't dig into my heels. I also like that I can wash my shoes in the washing machine to make them look brand new.