Name: Lizzy
Country: Ho Chi Minh City, Vitenam
Career: Teacher
Instagram: @lizzybennetpham
We Just Need to Find the Right Time for Each Activity
And We Will Be Fine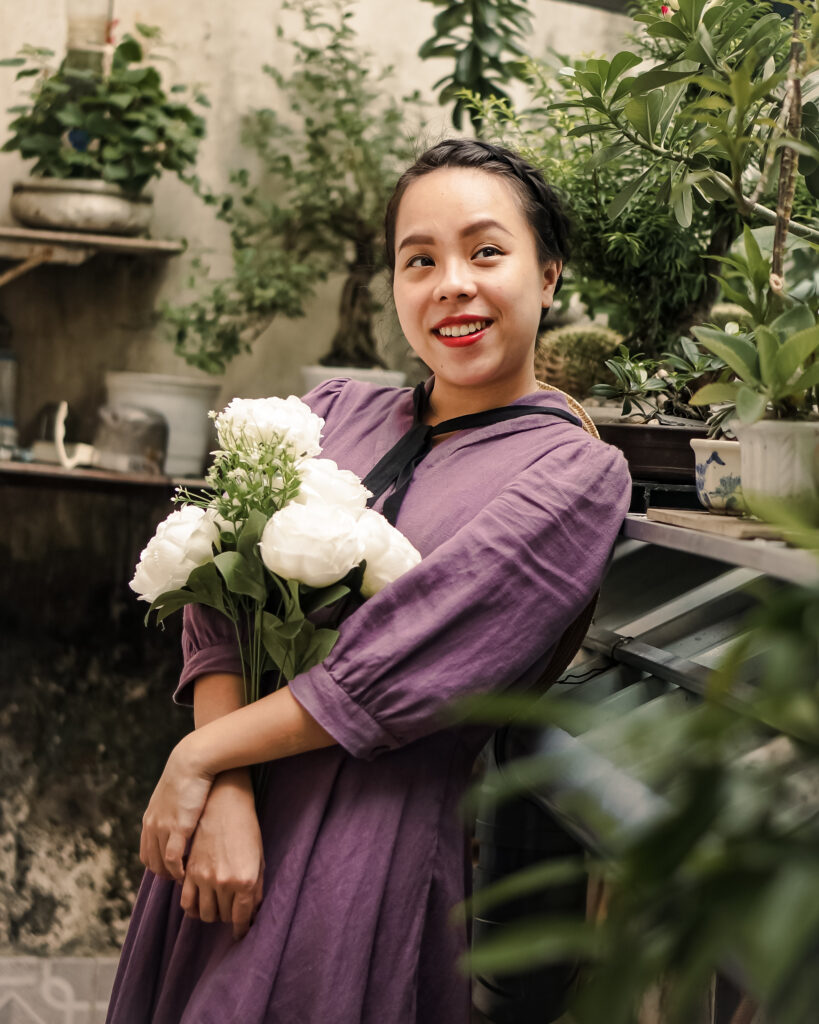 We Just Need to Find the Right Time for Each Activity
And We will Be Fine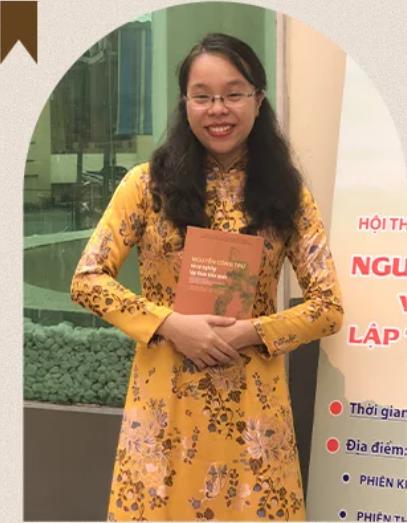 When talking about Lizzy's career life.
She said, "I officially graduated from my university in February, 2021 and started to work full-time in March, 2021. I have always loved to work in the education in- dustry. Luckily, after I graduated, a senior introduced me to my university and after an interview, I got a job! Because I always wear nice clothes to work, some col- leagues once said I made the office more colorful and intersting! Well, I took it as a compliment!"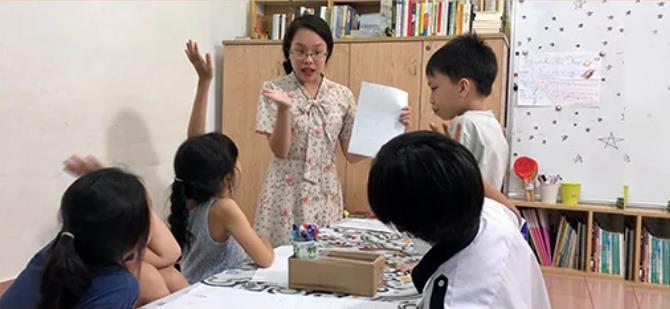 "About my part-time job, I have been teaching since I was 18. I teach children from 8-15 years old how to read a book and how to write essays. I really enjoyed it. Watching the children grow up and become more mature everyday is one of the most wonderful things I have ever experienced."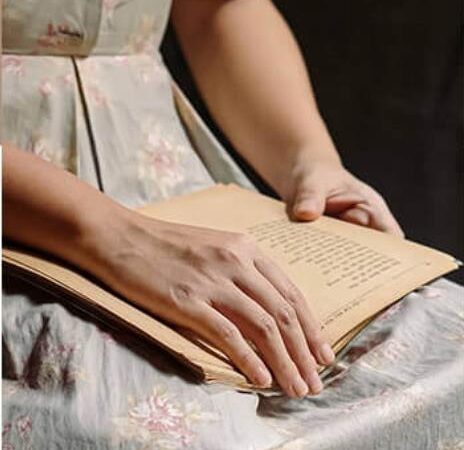 # books: my house is surrounded by books. You can find books everywhere, literally everywhere!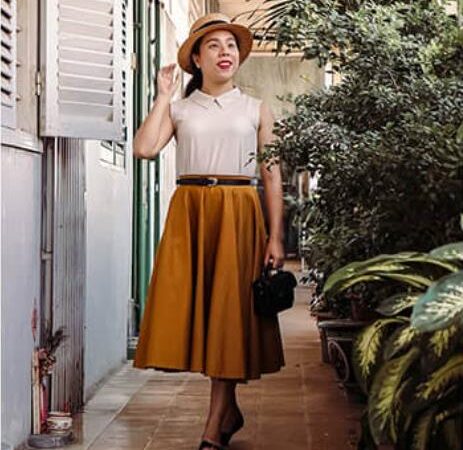 # walking: I enjoy walking so much. I always walk to work and to my shooting locations (if they are not too far). In my opnion, walking is a romantic activity, just like in Jane Austen's novels. It really calms me down.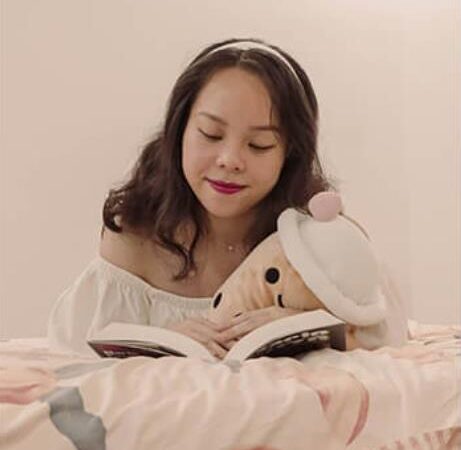 # night: I am a night owl. I know stay- ing up late is not a good thing to do but my brain works better at night.
"We just need to find the right time for each activity and we will be fine!"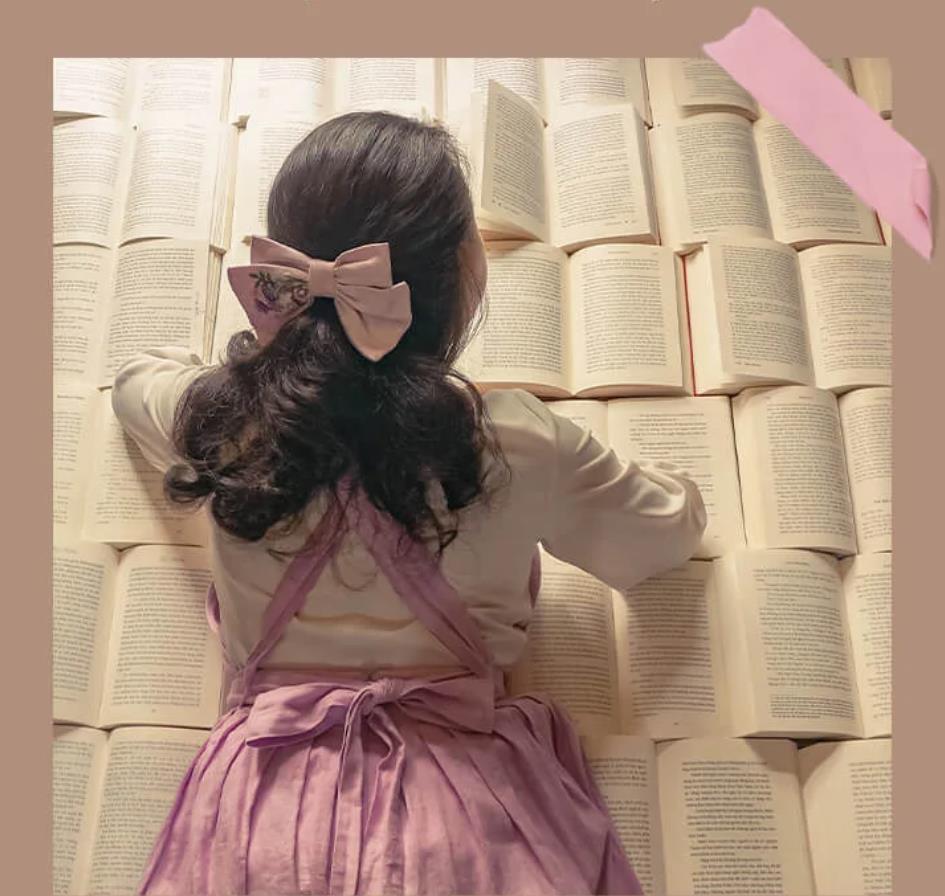 "It's actually not very balanced laugh. It's extremely hard to do so many things I like at the same time! My tip is to know what is truly important and what isn't, then you find the right time for each of them. I am very serious at work. I work in the office from Monday to Friday. I take photos on Saturday or Sunday mornings. I read at night, before going to bed or when I have free time. You see, we just need to find the right time for each activity and will be fine!"
Lizzy describes her life and lifestyle by using 3 hashtags #books #walk- ing #night. She usually feels relaxed about some simple things. Like, "It is raining outside. I am sitting next to a window with a book on my lap. I wear a lovely linen dress. There is a cup of boba milk tea on the table. Then I'll read the book, drink the milk tea. And I feel relaxed. Or it could be a sunny morning. I wear a cottagecore outfit and go to the park. There, I find a seat beneath a big tree. I slowly opened a classic book and read. Sometimes I can hear the birds singing. Peaceful moment, you can call it so."
Clothes can tell our stories and can really change our moods!
Lizzy is also a Vintage & Cottagecore lover. She was interested in vintage fashion when she was a child. She said "I like seeing people dressing in nice clothes, it makes me happy. When I wear a vintage or vintage-inspired outfit, I feel great and confident. That's who I truly am! Clothes can tell our stories and can really change our moods!"
But when she grew up, she realized how the fashion industry has been polluting the Earth. The more we buy, the more we waste. And the more we waste, the more our environment be damaged. She recommend that "if we can not stop buying new things, we can surely choose what to buy and which brand to support. We should buy less, choose well and make it last (that's my motto). Buying second-hand/vintage items; renting, swapping clothes can also reduce the amount of clothes that ends up on landfill. Be- sides, I think investing in timeless, good quality, eco-friendly products is one of the best ways to solve the problem."
– What style of shoes do you wear daily or at work? Will it he your favorite vintage style? And why?
– I love wearing flats, simply because I walk a lot. I need something comfortable at the same time so a pair of ballerina flats is always a great choice! They are actually classic and iconic, too! Audrey Hepburn and Grace Kelly used to wear them very often.
– What factors do you consider the most when purchasing shoes and why?
– Comfort, durability and versatilty.
I used to dance bballet so I know how important our feet are. They have to support our body(all day long) so they should also be supported(and taken care of) in a right way. As I walk everyday, I don't want my feet to hurt. I always choose my shoes carefully, I pay attention to the fit to make sure they are comfortable.
A durable and versatile pair of shoes will be your best friend for a long time. You don't have to buy new shoes very often. And the less we buy, the better.
– What does a nice pair of shoes mean to you?
– High quality shoes are like an investment. They will not only serve you for a long time but they will also save you a lot of money. Imagine, 9$ shoes from a fast fashion brand might look like cute and trendy, but they won't last. They can probably make your feet hurt and make you look cheap!
Whereas, a nice pair of shoes will complete your outfit in a good way. You will feel more confident and beautiful – that really makes a good impression!
– If you could describe yourself as a shoe, which type of shoe would it be?
– Wow I love this question! How interesting! Let me think… Huhm, I'm not sure but perhaps I would have been a pair of ballerina flats. It's timeless, pretty and perfect for vintage style as well as cottagecore style. It's comfy, easy to wear with every outfit. You know, something like the Bella, Margot or Odette shoes from VIVAIA.
– Where have you been by wearing VIVAIA? How was it? Anything particular feels from our shoes? Just share your feelings with us. What's the biggest difference compared to other shoes?
– To be honest, I wear my VIVAIA shoes to everywhere I could, from my university to the park, from book- stores to supermarkets. I even wear iat ap ana ae a Rte lew 21g them to the beach once I have to opportunity to do so!
Sometimes it's hard to take care of some shoes because they are made out of leather of PU leather. But VIVAIA shoes are are washable so I can wear them freely without worry- ing the rain/water might ruin them! They are great for me because in Ho Chi Minh City, it can rain unexpectedly.
From my experience, VIVAIA shoes are absolutely magical. I have regular/wide feet so it's hard to find shoes that fit me nicely. Usually new shoes can create some blisters but VIVAIA shoes are completely different. I could walk in them right away without any hurt (I walked at least 3km that day)! And have I mentioned they come with the softest insoles? I have to say "thank you" to VIVAIA for giving me the opportunity to walk on a cloud!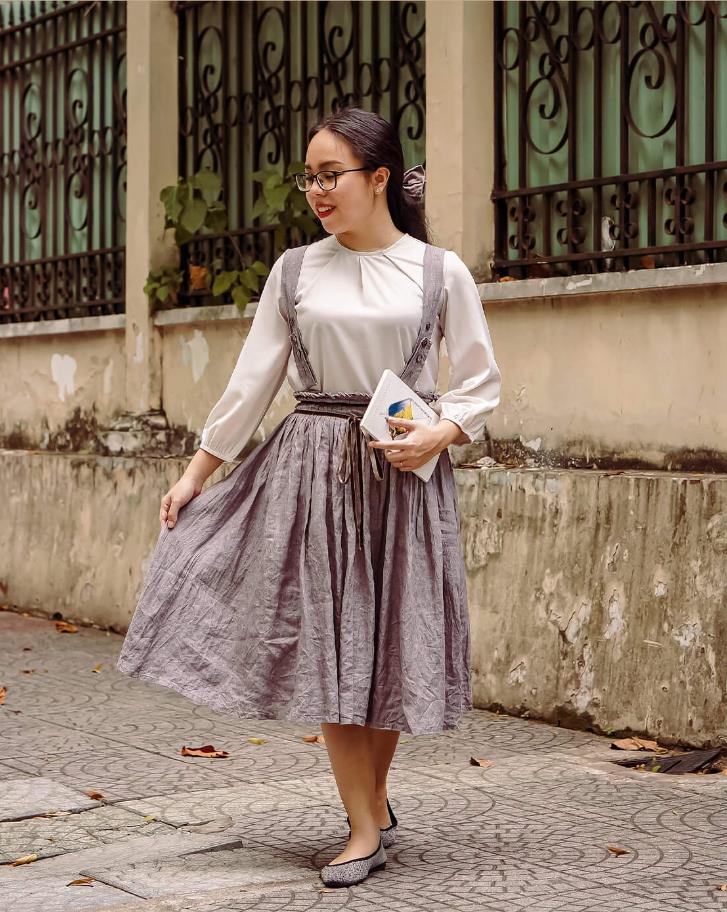 – Like what you see? Share with a friend